As far as innovative technologies go, HUAWEI has gotten it right with the upgraded MateBook X Pro. First introduced in 2018 as the first-ever FullView notebook, the latest version returns with improvements that characterise a flagship notebook – perfect for the 2020 business user.
The MateBook X Pro combines intelligent experiences with ultimate design, and will have you prepared for any business scenario, increase your productivity, safeguard your privacy and ultimately the portable companion you will need for every occasion. Read on to find out more about what makes the MateBook X Pro a trend-leading laptop.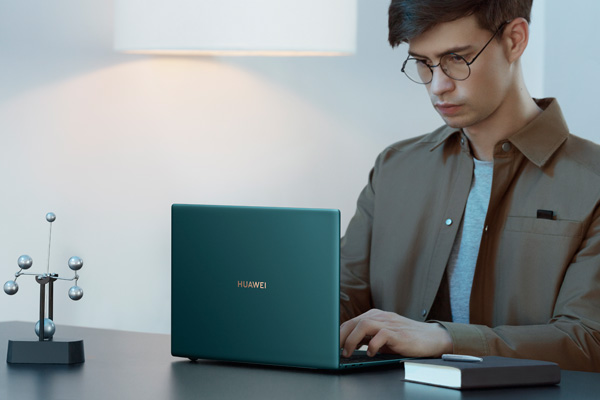 Get Down to Business
When you use the MateBook X Pro, it is hard to miss the notebook's breathtaking Ultra FullView display – its slim bezels achieves an impressive 91 per cent screen-to-body ratio with an unconventional 3:2 ratio for the display, perfect for productivity as compared to mainstream widescreen laptops – a bigger view means you can see more and do more, so you get to work more efficiently too.
You will not miss out on any detail as the 3K resolution touchscreen will bring all colours and content to life in rich detail – its additional 10-point multi-touch and Fingers Gesture Screenshot features will allow you to interact with it more intuitively. As a digital lifestyle companion, you will spend many hours typing away and working on the notebook. With the MateBook X Pro, you never have to worry about running out of charge as it is packed with a massive 56Wh battery for up to 15-hours of uninterrupted battery life!
Source: Masterfile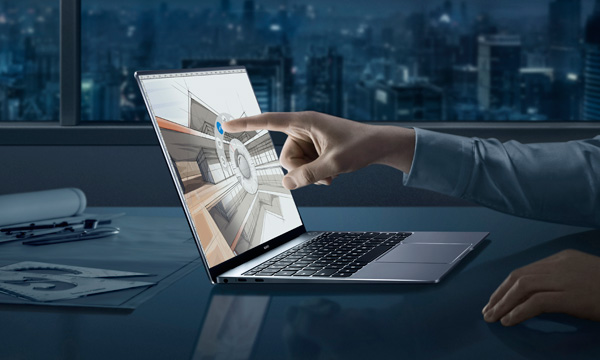 Productivity Matters
If there ever was a way to work more efficiently and productively, HUAWEI Share is the way to go. Leveraging Huawei's EMUI10 technology that allows for Multi-screen Collaboration, you can connect your smartphone to your laptop and voila! You are now able to control both screens at once without the use of cables. Answer calls on your laptop, drag and drop files, photos and videos between both and you are now ready to take on the day.
A full day of business meetings, video calls and writing reports can put some strain on your eyes and possibly cause some discomfort as you put in the extra hours. This is where the MateBook X Pro's eye comfort mode comes in handy – you can adjust the screen brightness and tone to your preferences for a smoother, more comfortable experience.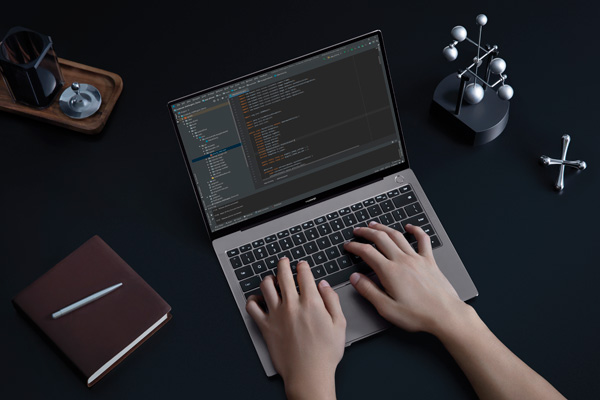 Keeping an Eye Out
As you are reading this – how many of you have a sticker or cover to block your laptop camera while it is not in use?
This security concern will be a thing of the past for you with the MateBook X Pro's recessed camera that pops up from within the keyboard only when you want it to, so you can have peace of mind no matter where you go.
Lightweight for Heavy Duty
All of the MateBook X Pro's features come packed in an ultra-portable, ultra-slim frame. It only measures 14.6mm at its thickest and weighs in at 1.33kg so you can easily slip it into your favourite briefcase or backpack and not worry about lugging a heavy piece of machinery around.
In today's working environment, it is not uncommon for one to have several devices for both work and play, and the MateBook X Pro comes with a 65W Type-C 2-in-1 charger that can be used to charge both your laptop as well as your smartphone. You no longer have to carry a bulky power bank or multiple chargers with you when you work outside of your home or office.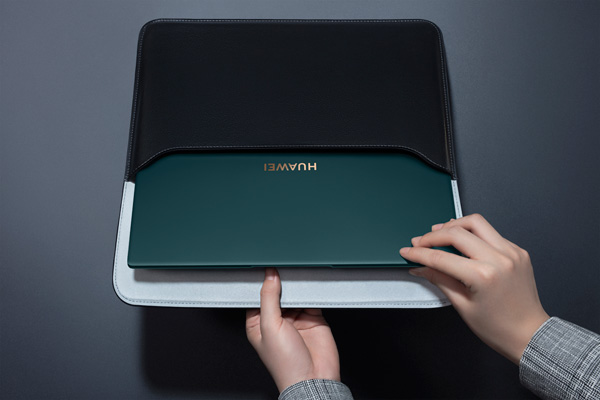 Triumphant Performance for Every Scenario
The innovations continue inside the lightweight and portable MateBook X Pro – it is fitted with a 10th Generation Intel® Core™ i7-10510U and equipped with NVIDIA ® GeForce ® MX250 running on 2GB GDDR5. This means you can use the notebook for all your business needs, whether it is an important presentation laden with heavy graphics, video editing or even gaming and multimedia consumption – the MateBook X Pro will do it all seamlessly.
Also, you never need to worry about storage or a laggy notebook with the MateBook X Pro – its 16GB RAM and additional 1TB SSD will ensure you can store as much data as you want without the notebook slowing you down. Now, isn't that neat?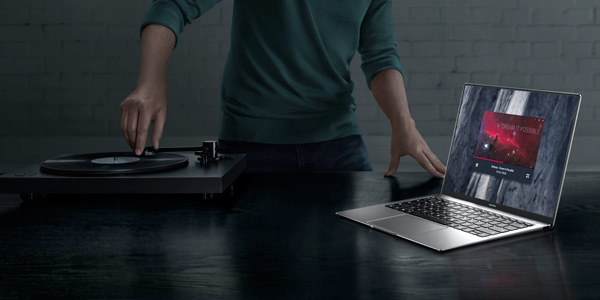 Pricing and Availability
HUAWEI is also celebrating the month of Ramadan with the Huawei Dihati Promotion from now until 7 June. Customers can enjoy gifts and freebies worth up to RM1,700 including HUAWEI accessories, vouchers from Baskin Robbins, the Chicken Rice Shop and Tealive, as well as exclusive discounts. They can also be in the running to win exciting gifts from the lucky draw such as the MateBook X Pro, HUAWEI Watch GT, HUAWEI 360 Camera, HUAWEI SoundStone Bluetooth Speaker. Visit here to view all promotions.
The HUAWEI MateBook X Pro is now available on the HUAWEI Store and is available in Space Grey and Emerald Green** at RM7,999. For every purchase of the MateBook X Pro, customers will receive the HUAWEI Sound X for free (RRP: RM1,299) and other gifts while stocks last.
Product
Colour
Product Specs
Retail Price 
Free Gifts*
HUAWEI MateBook X Pro
Space Grey and Emerald Green**
i7/16G/1TB SSD/MX250
RM 7,999
HUAWEI Sound X, HUAWEI Bluetooth Mouse, HUAWEI Backpack, HUAWEI Band 4
HUAWEI MateBook 13
Space Grey
i7/16G/512G/MX250
RM 4,999
HUAWEI Bluetooth Mouse, HUAWEI Backpack, HUAWEI Band 4
i5/16G/512G/MX250
RM 4,499
R5/16G/512G/Vega 8
RM 3,499
HUAWEI MateBook D 14
Mystic Silver
R5/8G/512G/Vega 8
RM 2,899
HUAWEI MateBook D 15
Mystic Silver
R7/8G/512G/Vega 10
RM2,899
*While stocks last
**The arrival of Emerald Green will be announced at a later date