Watch the ePremier League Invitational FIFA 20 tournament LIVE on Astro!
The Premier League announced an inaugural ePremier League Invitational FIFA 20 tournament where representatives from all 20 Premier League clubs come together to compete in efforts to spread the message to stay home and highlight its #PlayersTogether initiative.
The #PlayersTogether initiative was created by Premier League players as a collective way of generating funds for the National Health Service and distributing them where they are needed most.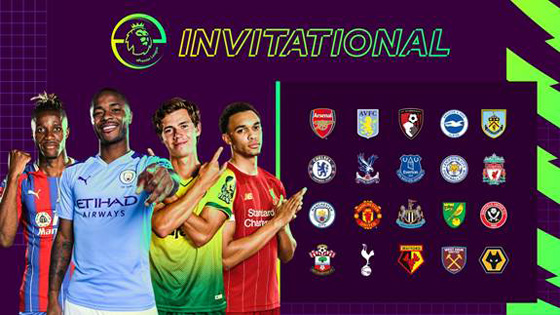 Among the players competing in the tournament are Trent Alexander-Arnold (Liverpool), Raheem Sterling (Manchester City), Wilfried Zaha (Crystal Palace), John McGinn (Aston Villa), Lys Mousset (Sheffield United) and Diogo Jota (Wolverhampton Wanderers).
The ePremier League Invitational will be shown live on Astro SuperSport 2 (CH812 HD/CH832) and Astro GO from April 21st to 25th.
Please find the schedule below:
21 Apr 1900 – ePremier League Invitational Day 1 sec 1 LIVE
21 Apr 2300 – ePremier League Invitational Day 1 sec 2 LIVE
22 Apr 1900 – ePremier League Invitational Day 2 sec 1 LIVE
22 Apr 2300 – ePremier League Invitational Day 2 sec 2 LIVE
23 Apr 1900 – ePremier League Invitational Day 3 sec 1 LIVE
23 Apr 2300 – ePremier League Invitational Day 3 sec 2 LIVE
24 Apr 1900 – ePremier League Invitational Day 4 sec 1 LIVE
24 Apr 2300 – ePremier League Invitational Day 4 sec 2 LIVE
25 Apr 2200 – ePremier League Invitational Semi Finals & Final LIVE
Follow for more updates:
astroepremierfifafootballleagueplayerstogetherpremier leaguesoccertournament