ViewQwest supports subscribers during MCO with Broadband Speed Boost
With Malaysians in their fourth week of working from home due to the nationwide Movement Control Order (MCO) implementation, it is even more vital to be equipped with the capacity to work from home effectively and efficiently. Working from home is just the start. Most Malaysians will also be home with their families during this period, with children also needing connectivity for e-learning and the entire family needing bandwidth to enjoy home entertainment via streaming and downloads.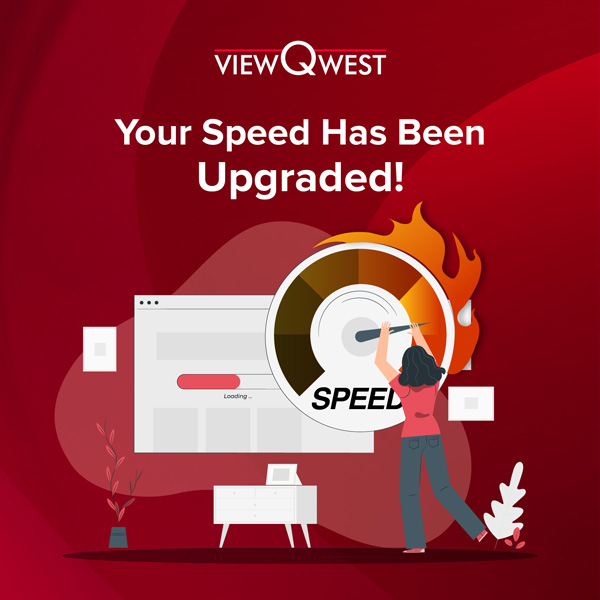 Understanding the needs of Malaysians, ViewQwest has launched a new initiative for subscribers on the ViewQwest network for the next one month, from 6 April to 8 May 2020. Subscribers on the ViewQwest 100Mbps plan will be able to enjoy a free upgrade to 500Mbps broadband speed. For those who are already on the 500Mbps, they'll be able to enjoy an upgrade to 1Gbps broadband speed.
Mr Vignesa Moorthy, CEO of ViewQwest said, "During this period, our priority is to ensure that our subscribers are able to enjoy stable connectivity and access to world-class content available on the internet. We hope that the eligible subscribers will find the additional bandwidth allocated beneficial, whether for students to have faster access to e-learning platforms at home, or for workers to enjoy more efficient productivity during this work from home (WFH) period. Let us all stay home together and do our part in flattening the curve."
For more information about this initiative, please visit viewqwest.com.my/speed-boost or email at cs.my@viewqwest.com.
boostbroadbandcovid-19internetnetworkspeedsubscribersupportviewquest