Team Secret crowned as the Champions of PUBG MOBILE Pro League (PMPL) MY/SG Season 1
Tencent Games has recently concluded its PUBG MOBILE Pro League (PMPL) MY/SG Season 1 Grand Finals which started with a three-week-long round-robin league featuring the best 24 professional PUBG MOBILE teams in the Malaysia and Singapore region. PMPL MY/SG S1 ran from 3rd March – 15 April 2020 and marks the first time an official PUBG MOBILE tournament for the Singaporean crowds.
At the end of the Grand Finals, Team Secret finally emerged as the overall champions of PMPL MY/SG S1 and will be walking away with a prize of US$15,000 and secure a spot in the World League as well as the SEA Finals. On the other hand, Yoodo Gank who scored second place and Bigetron AROV in third place will also be awarded US$10,000 and US$7,500 prizes respectively and both teams are also qualified to the SEA Finals.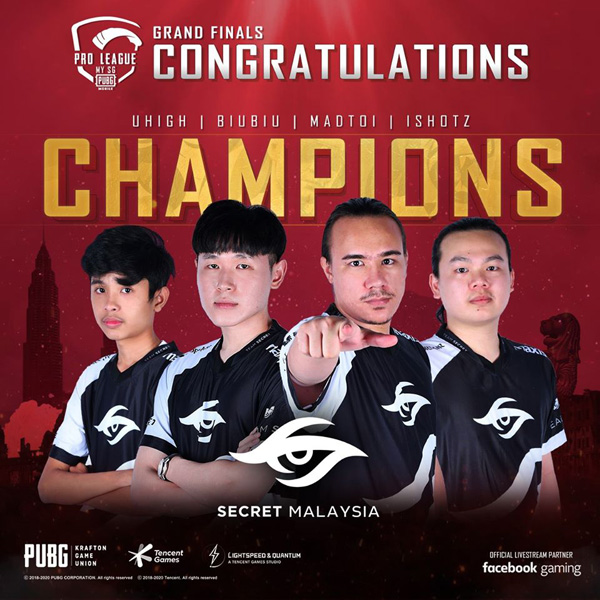 PMPL MY/SG S1 marks the first time Tencent Games held a league system for its PUBG MOBILE game title with the objective of bringing the next level of esports for the Malaysian and Singaporean PUBG MOBILE community. Additionally, this league also creates an opportunity for players from MY and SG to reach within the global scene. As Tencent Games has run a series of PUBG MOBILE events prior to PMPL including PMNC 1 & 2 and Community Events, the league could also serve as a platform to nurture the overall professional PUBG MOBILE scene.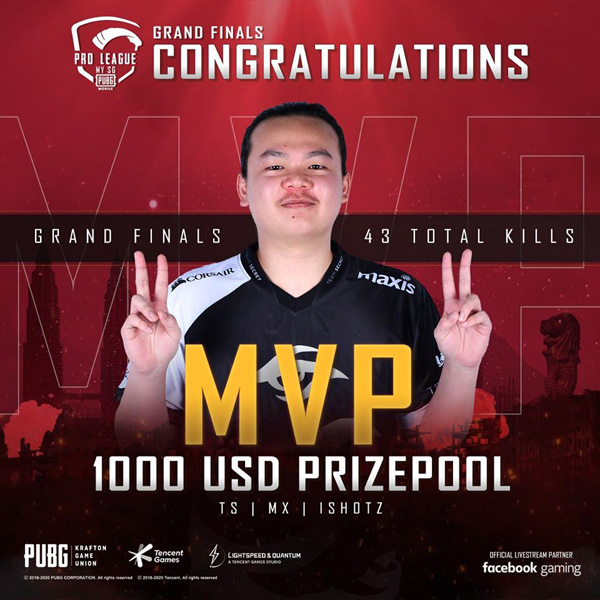 With the partnership with one of the largest social media and streaming platforms, Facebook Gaming, PMPL MY/SG S1 is broadcasted live in both English and Malay to cater for both local and international crowds. As the live streaming goes, a concurrent peak viewership as high as 68,428 viewers has been recorded during the Grand Finals.
championsesportsgaminggrand finalmobilepmncpmplpubgseasonteam secrettencenttournamentwinner