Shihlin Taiwan Street Snacks provides Hot Meals to underprivileged families as Ramadan begins during MCO
Shihlin Taiwan Street Snacks, a popular Taiwanese street snack brand, is extending their hand towards the urban poor children and their families at Buku Jalanan Chow Kit in the fight against COVID-19 in Malaysia. The brand is supplying 150 warm meal packages to this underserved community during the Ramadan season.
"While this is an intensely stressful time with a lot of uncertainty, there are still many opportunities for us to be kind and support one another. We at Shihlin want to provide our assistance to Buku Jalanan Chow Kit, and to ensure that they have access to food and much needed resources in these trying times. We are working together with the organisation to make sure that those vulnerable are taken care of," said Henry Low, Corporate Social Responsibility (CSR) Executive, Shihlin Taiwan Street Snacks.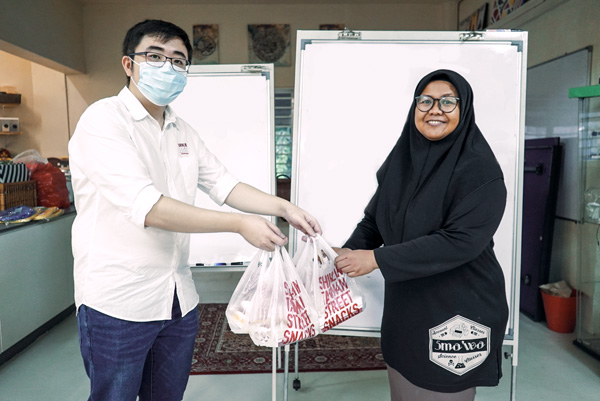 With the Movement Control Order (MCO) in Phase 3 reaching its sixth week, most organisations are starting to feel the negative repercussions of the COVID-19 outbreak. This is especially true with regards to underserved communities such as children and refugees in homes and shelters. As it proves more challenging for part-time volunteers to assist during these tough times, essential items are harder to come by.
Buku Jalanan Chow Kit, is a dedicated safe space and school for displaced and undocumented children in poverty. Although the centre has closed during the MCO, it will still be providing food for these children and their impoverished families during Ramadan. Shihlin is proud to contribute to this effort to ensure that this community will be able to celebrate the holy month, despite the limitations of the Movement Control Order (MCO). With assistance from Shihlin, the centre is expecting to provide for up to 149 families, including children and differently-abled individuals.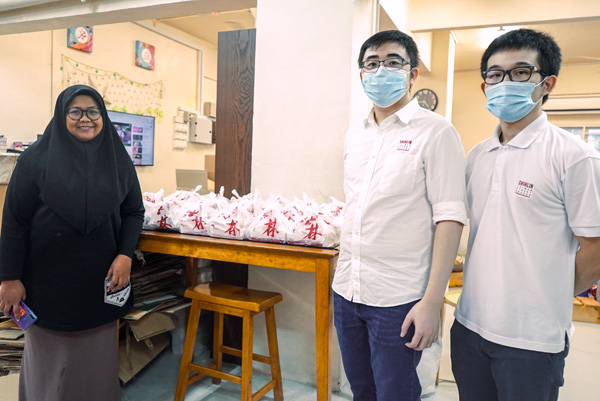 "We are very grateful to Shihlin for their support of our community. With the MCO severely limiting employment opportunities for the breadwinners of these underprivileged families, we do our best in providing them with basic necessities and food. Now that Ramadan has begun, this contribution is very much appreciated to ensure that the children and their families are able to celebrate the holy month while staying safe at home," said Ms. Siti Rahayu Baharin, co-founder of Buku Jalanan Chow Kit.
The COVID-19 pandemic has inconvenienced many and as the MCO continues, vulnerable communities are plunged into further disparity due to the movement restrictions of part-time volunteers and regular food and daily necessity donors. Shihlin aims to bridge this gap by supporting the underprivileged through their snacks, empowering everyone to lend a helping hand to each other where they can until everyone is able to get back on their feet.