PewDiePie's Tuber Simulator now available on AppGallery
Huawei users and fans of YouTube megastar PewDiePie, rejoice! PewDiePie's Tuber Simulator is now available on the AppGallery. Ever dream of becoming a Tuber? Now is your chance! Create your very own pocketer Tuber and get in on the fun; follow in the footsteps of one of the biggest internet stars!
Publish videos, grow your subscriber count, amass views, and hone your Tuber's skills! The Views you gain, a form of in-game currency, allow you to purchase items which you will use to decorate your in-game room. As your fame increases and your channel grows, you'll upgrade your equipment, furniture, clothes and even unlock special pets called Pixelings, which will provide your Tuber with tons of special character bonuses. You can unlock achievements by completing specific tasks, which will reward you with more Views, subscribers, skill points, and even premium currency!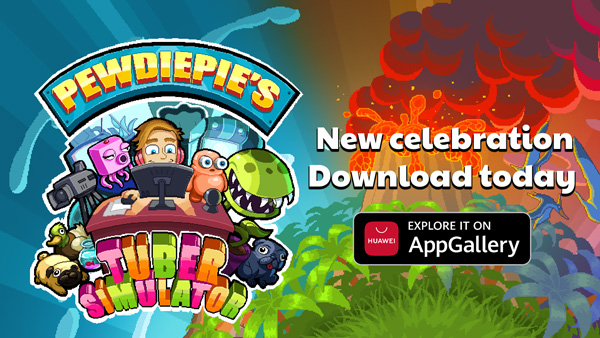 As a Tuber, you'll want to make sure that your videos remain trendy. So keep an eye out for all trending topics in the various video categories. These include "gaming", "comedy" "beauty," and others! But you'll also have to think outside the Box during Tuber Simulator's special Celebration Events. How about going with something special during the new Prehistoric Celebration? Give your subscribers a glimpse of the Prehistoric era!
To spice things up further, you can show off your awesome room by sharing it online during Tuber Simulator's daily events. Other Tubers will vote for their favourite rooms throughout the duration of the event. And who knows? Your room might end up being the most popular!
You like mini games? How about gaining access to Puggle, a minigame reminiscent of Pachinko machines; this minigame will help you accelerate the delivery of your items and gain other special rewards! Take a bet with Lady Luck by wagering your Views. Ultimately, how much you can shorten your delivery time is dependent on how many pegs and bubbles you hit, the bowl you land in and a delivery reduction multiplier.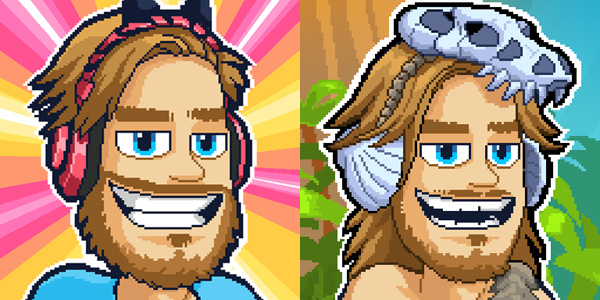 Developed by Outerminds, PewDiePie's Tuber Simulator features 8-bit style graphics with voiceovers by PewDiePie himself, giving it the classic retro gaming but also cool and trendy vibe. On the day it was first released, the game made its way to the top of the app download charts. It also garnered over 10 million downloads the next day, shooting to fame across the world.
Take your chance and download PewDiePie's Tuber Simulator now in AppGallery, one of the Top 3 app marketplaces around the globe. Here's a sneak peek link.
For more information on Huawei AppGallery please visit: here or www.huawei.com/my.
8-bitappgallerygamesminigamemobilepachinkopewdiepiepuggletubertuber simulator