Mondelēz International Takes Action to Support and Protect Communities during COVID-19 Crisis
Mondelēz International Inc. announced it will donate USD 15 million in financial and in-kind support to community partners advancing critical food stability and emergency relief efforts across the world in the wake of the COVID-19 crisis. The funds will focus on global, local and brand-led initiatives targeted in programmes that promote sustenance to communities and individuals in need, at high-risk COVID-19 locations.
"Managing through and recovering from this global crisis will take everyone's support and I am pleased we're standing up to advance relief efforts around the world," said Dirk Van de Put, Chairman and Chief Executive Officer.
"Our purpose and values as a company are rooted in doing what's right for our people and our communities and this USD 15 million global commitment will help further the impactful work of local community partners providing safety, security and assistance for the people who need it most."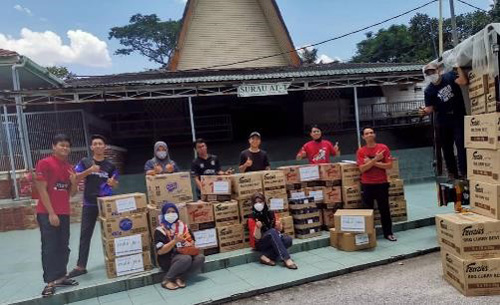 "As one of the leading food companies in Malaysia, we play a critical role in safeguarding the country's food supply. Our customers, communities and governments are looking to us, along with the rest of the food industry to keep supply chains secure and food on shelves to ensure food does not become a scarce resource.
"I am grateful for the dedication and professionalism that I see from our front liner employees who are working to keep our supply chain going, and contributing to the essential role that the food industry can play during this crisis. As the Coronavirus continues to spread, I am proud to share that we are uniting to respond in a significant way, with RM 100,000 worth of Mondelez products distributed to COVID-19 relief centres, including hospitals and foodbanks, said James Kane, Managing Director of Mondelez International Malaysia, regarding the company's commitment to local communities for a healthier lifestyle and additional support for its employees."
Mondelez International Malaysia remains committed in curbing the further spread of Covid-19 as we unite together by maintaining our distance, and staying home.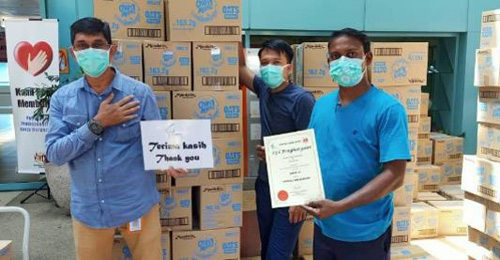 Community initiatives in Malaysia
As one of the leading snacking companies, Mondelēz International is driving longstanding and enduring positive change in Malaysia through several initiatives. Joy Schools is one such initiative under Mondelēz International's adopt-a-school programme that empowers school children to make positive changes towards improving their overall well-being. Since its launch, Joy Schools has benefitted over 5,000 students in Malaysia across five schools nationwide. The company also regularly encourages its Malaysian employees to make a positive impact in communities through volunteering. Working with Food Aid Foundation, the Mondelez International Malaysia also provides food to the needy from the B40 community under their Food Bank programme.
About Mondelēz International
Mondelēz International, Inc. (NASDAQ: MDLZ) empowers people to snack right in over 150 countries around the world. With 2019 net revenues of approximately $26 billion, MDLZ is leading the future of snacking with iconic global and local brands such as OREO, belVita and LU biscuits; Cadbury Dairy Milk, Milka and Toblerone chocolate; Sour Patch Kids candy and Trident gum. Mondelēz International is a proud member of the Standard and Poor's 500, Nasdaq 100 and Dow Jones Sustainability Index. Visit www.Mondelēzinternational.com or follow the company on Twitter at www.twitter.com/MDLZ.