Malaysian Snapchatters staying digitally connected with loved ones during the COVID-19 pandemic
While the Malaysian government has extended the Movement Control Order to continue flattening the curve of COVID-19, social isolation could be setting the nation up for its loneliest period in living memory – particularly among our youth.
New data from Snap Inc. reveals young Malaysians are keeping in touch with close friends and family (66%) while remaining informed (36%) of the ongoing situation during these pressing times.
The data polling Malaysian Snapchatters reveals:
An increased concern for family and friends. For the majority of respondents, their top concern is their loved ones, with 72% of Snapchatters revealing they are most concerned about the health of their friends or family. Only 59% are more concerned about their own health.
A need to stay informed on health and safety protocols. The majority (64%) of Snapchatters in Malaysia feel they have enough information on how to stay safe. While, 41% want more information about what to do if they think they are infected, and some (31%) believe that additional information on how to cope with stress and anxiety would be helpful.
The desire to stay connected with close friends and family. During these troubling times, the majority of Snapchatters have been using the platform to stay connected with friends and family (66%). Others continue to focus on other activities such as watching TV shows and movies (69%) to help stay calm. Although the situation seems strenuous at the moment, 73% have said that spending quality time with friends and family is a positive outcome from this situation.
Lifestyle impact and adapting to the 'new normal'. As the global pandemic continues to evolve, we are moving into a 'new normal' where social distancing will continue to be part of our daily life. Malaysian Snapchatters (64%) are concerned about how their education will be affected, and more than half of the respondents (52%) wish to have more tips on how to study and work from home efficiently during this unprecedented period, as they hope to keep their lives on track.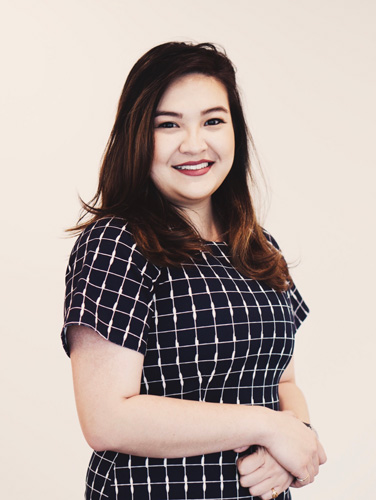 Consultant Child Psychologist, Ms. Katyana Azman, suggests ways to stay calm and encourages Malaysians to use technology to stay connected with loved ones to combat concerns about the current pandemic as well as feelings of isolation resulting from social distancing.
"As humans, we are meant to communicate and interact. During these troubling times, one of the biggest contributing factors to feelings of distress is the fact that quarantining and isolating yourself reduces your ability to connect and engage with people. I think that the best way that we can counteract or remedy that fear is to use social platforms or messaging platforms to spread positivity to the people around us. We should focus on the good things rather than the bad ones, and encourage hope," shares Ms. Katyana.
"It is really important to try your best to ensure that a certain level of connection and interaction is maintained. Technology has allowed us to bridge that gap beautifully. While we might not be able to have actual face-to-face contact, video calling or conferencing is a good intermediary," she added.
Snap remains committed to connecting close friends and keeping its community updated with access to credible, fact-based information on the platform. In response to the pandemic, Snap has partnered with the World Health Organization (WHO) to release a series of global Filters that help educate Snapchatters on good hygiene practices, releasing a series of health-themed Bitmoji stickers that include phrases such as, "Wash your hands", "Stay home if you're feeling sick" and "Don't touch your face" as a fun way to remind Snapchatters to practice sensible hygiene during this difficult time. A recently rolled out Lens also allows Snapchatters to donate to the WHO's COVID-19 relief fund.
"Snapchat is designed differently from traditional media. Instead of having an open feed where unvetted content is able to go viral, we work hard to create a positive environment for our community and ensure Snapchatters have access to credible, fact-based information. Content on our Discover platform is curated and moderated, and we work closely with only a select set of partners, including some of the most trusted news organizations around the world, to develop fact-based content for our community," says Nana Murugesan, Managing Director, International Markets, Snap Inc.