Join Milo Malaysia's Rentak Aktif Senam Aerobik Vol. 2 on 12th April
MILO® Malaysia will be hosting a virtual aerobics class this Sunday to encourage Malaysians to stay active even while they're keeping safe at home during the movement control order (MCO). The class will be led by fitness instructors Annie Tan, Shafiq Mickey, Sheena William, and Vivien Lee.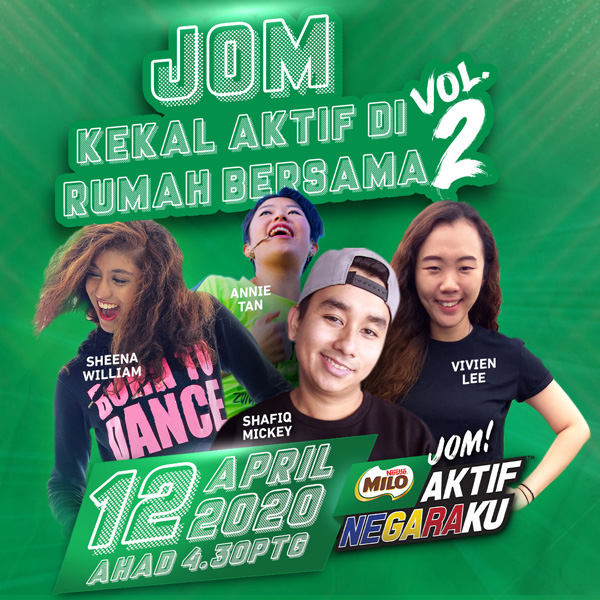 Details are:
Date: 12 April 2020
Day: Sunday
Time: 4.30pm – 5.30pm
Check out the Facebook event page here!
Additionally, MILO® Malaysia release a track called "Rentak Aktif" last year, an upbeat song that calls upon people to get on their feet for a healthier lifestyle:
#MILO Rentak Aktif – Aktif Negaraku
Mari bersama ikuti rentak serta koreografi dan bersama-sama bergerak aktif!
activeaerobicsexercisemilorentak aktifsongsportsvirtual class