Canon helps Children cope with change by partnering with Taylor's
The COVID-19 pandemic forces families to embrace change in their daily routine as schools, non-essential businesses and social events are effectively put on hold. In recognising the situation, Canon Marketing (Malaysia) Sdn. Bhd. ("Canon") partnered with Taylor's Education Group ("Taylor's") to deploy an emotional wellbeing module to help the B40 children cope with this change.
While some families are more equipped to cope with the Movement Control Order (MCO) imposed by the government since 18th March, many B40 families are struggling to make ends meet with potential loss of their income. As a result, children may be affected by the sudden change in their routine.
This is the second jointly organised programme between Canon and Taylor's, following their first successful partnership in August 2019 that benefitted 35 children from the B40 community. Realising that the MCO may impact the livelihood of many B40 families, Canon reached out to Taylor's and donated items of necessity to 45 families from the Program Perumahan Rakyat ("PPR"), or People's Housing Project in the Lembah Pantai area, which has been identified as one of the COVID-19 'red zones'.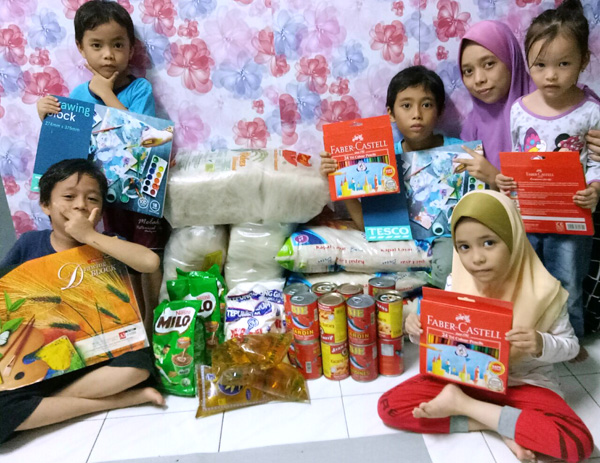 "Our hearts go out to these children during this challenging time. We are aware of their predicament as their parents are badly affected by this MCO because most of them are running small businesses," said Andrew Koh, President & CEO of Canon Marketing Malaysia.
Andrew explained that Canon responded to the MCO by connecting with Taylor's as they have previously supported the vulnerable B40 families in the PPR communities through entrepreneurship and emotional wellbeing programmes. Both parties deployed a programme donated by HumanKind that is aimed at helping children cope with the sudden change by using an expressive arts module. Participants were instructed to use items found in their home to construct a face that resembles their current emotion. They submitted in their photos and public voted for their favourite entries through a Facebook contest.
"We've been supporting these children for so many years and it saddened us to see them struggling to cope with this sudden change. We are grateful that this second partnership with Canon provided us with the opportunity to support these children emotionally and to keep them productive at home. They were very creative as we received many impressive submissions" said May Wong, Taylor's Group Communications and Corporate Social Responsibility Manager.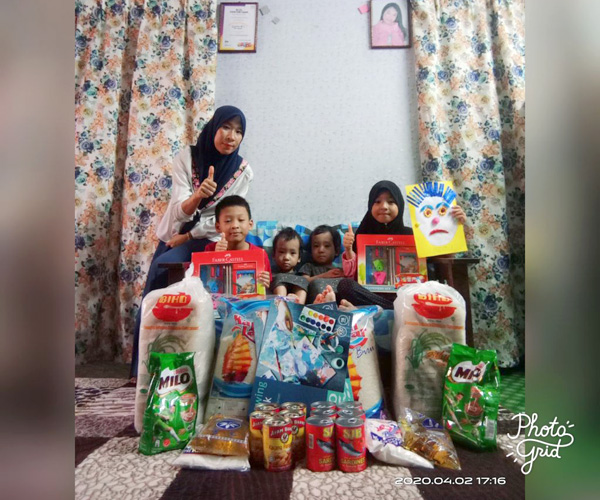 Through the competition jointly organised by Taylor's and Canon, 5 children walked away with RM200 worth of groceries and stationaries each. Another top 40 entrants were awarded RM100 worth of groceries and stationaries per submission.
"It was my first time participating in a competition like this, and I am very happy that many people voted for me", said Nur Qaireen Qisha bt Ahmad Shaidan of PPR Pantai Ria, one of the top 5 winners. When asked about her creation, she said "It was challenging, but I let my instincts and emotions guide me in creating the 'face' for the competition. I thought it looked pretty funny at first but I liked it after taking many pictures of it. I'm so glad people online liked it too and voted for me!" said the 9 year old gleefully.
Aside from helping the community, Canon believes in using photos to tell a story and together with Taylor's encouragement for healthy expressions of emotions, hopefully these vulnerable children can cope better through this change.
b40canonchildrencovid-19familykidsmcomoduleprogrammetaylor's