16 Regional Teams to battle it out in PMPL Southeast Asia Finals S1
16 teams from across Southeast Asia are set to compete for the top spots in the PUBG MOBILE Pro League Southeast Asia (PMPL SEA) Finals S1 that will be held on May 1-3, 2020. The teams will compete to take home a portion of the USD 150,000 prize pool.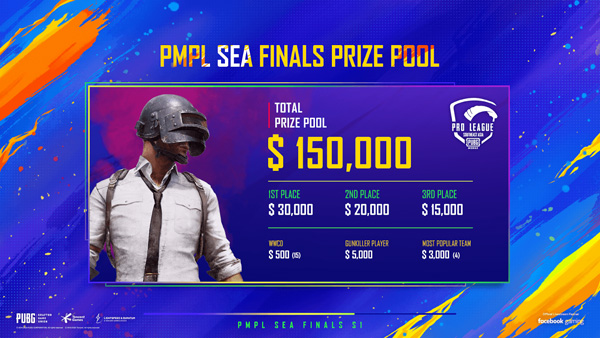 Additionally, the top two teams to emerge from the PMPL SEA Finals S1 will move on to battle in the PUBG MOBILE World League. If any of the two qualifying teams already has a secured spot in the PUBG MOBILE World League, the slot will be given to the next highest winner.
These 16 teams are made up of the winners of the recently concluded regional PMPLs which were held in Malaysia, Singapore, Indonesia, Thailand and Vietnam respectively. The group also consists of the top winners from the PUBG MOBILE Club Open 2019.
The 16 teams are: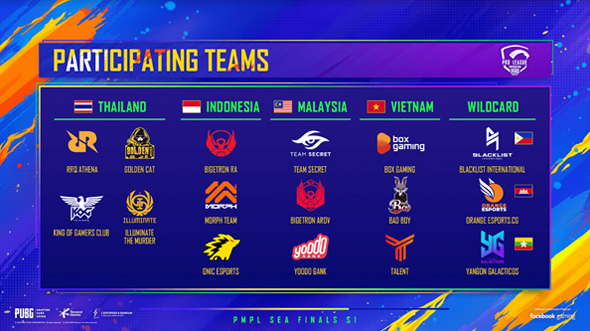 The PMPL SEA Finals S1 will be streamed live on each country's official PUBG MOBILE Facebook page. In Thailand and Indonesia, AR video streaming will be implemented to bring their audience a visual feast.
In Malaysia, matches will be streamed via the PUBGM MY official Facebook page.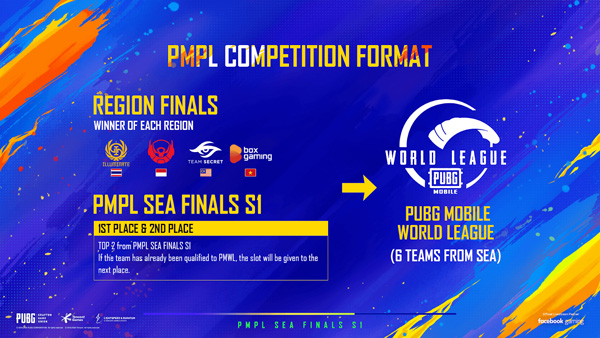 "After going through intense competition, representatives from each country in Southeast Asia will now compete. This is a special event for PMPL and we decided to present this online competition with the best visual technology. It is also an opportunity for PUBG MOBILE to level up the professionalism of Esports events. We hope that each team representing each country will surprise us this year, and we believe that this competition can become a respected Esports platform in the region, "said Gaga Li, Head of PUBG MOBILE Esports for Southeast Asia.
Gaga added that in order to ensure fair competition, PMPL will also have a replay system where details of the game can be observed and checked. "We have set up a special service for the games in Southeast Asia to ensure that they can be carried out seamlessly and with minimal interruptions," she said.