Wet Season
A film by Anthony Chen.
"I have always been interested in exploring female characters. In my debut feature Ilo Ilo, I was examining motherhood and maternal instinct. Wet Season takes this exploration of female identity a step further.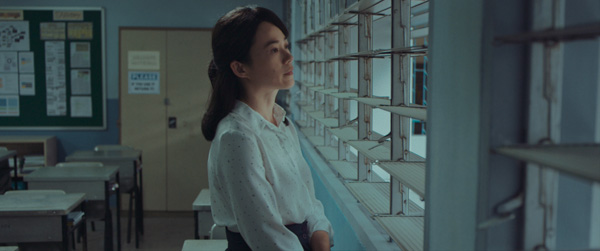 The idea of a woman approaching her forties desperate to have a child of her own sunk into my head. On the page, I have described her as "having an elegant, almost motherly presence, but she is not a mother." This is the woman I have since been obsessed with, one who loses herself under the pressures of straddling the expectations of a modern working-woman and dutiful wife.
For me, Wet Season is a delicate portrait of a woman, not recognised in her marriage nor at work, on a journey to redefine and rediscover herself. My protagonist Ling is not a victim of her own fate. There is a silent resilience in her as she battles through life with dignity and grace.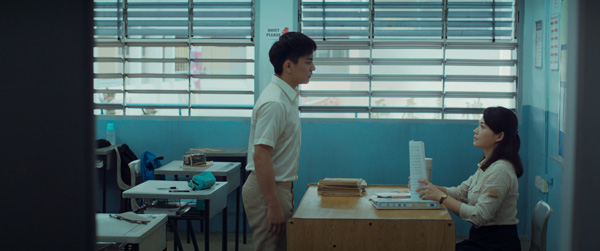 In the past few years, this project has connected with me in more personal ways than ever as my wife and I deal with our own challenges of starting a family. The injections, the pills, the hospital visits; tears, anger, disappointment, these are now familiar rituals I have borne witness to. Despite the pains and struggles, the experience has reaffirmed my determination to realise this film."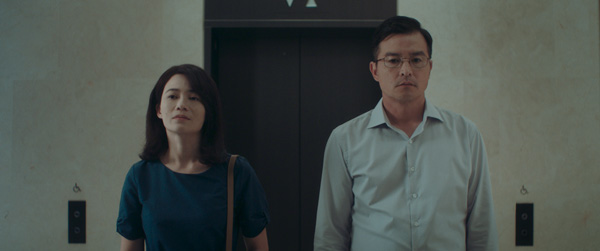 WET SEASON (Giraffe Pictures)
Local Release: 12th March 2020
Director: Anthony Chen
Screenplay: Anthony Chen
Produced by: Anthony Chen, Huang Wenhong & Tan Si En
Cast: Yeo Yann Yann, Christopher Lee, Koh Jia Ler, Yang Shi Bin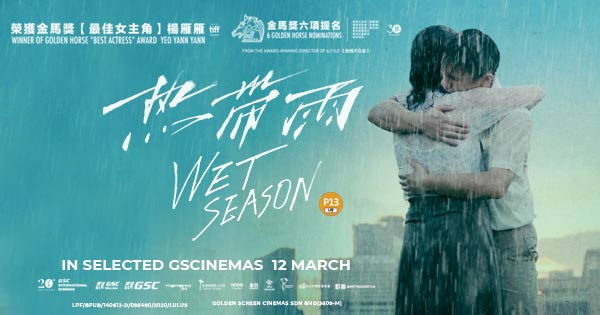 Plotline:
It is monsoon season in Singapore and the city is pouring with rain.
Wet Season follows the plight of Ling, a Chinese language teacher, whose marriage and school life are fraying apart because she is unable to bear a child. But an unlikely friendship with a student helps her reaffirm her identity as a woman.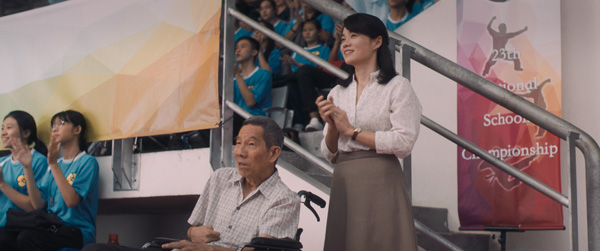 Trailer:
cinemadramamalaysiamoviesingaporestudentteacherwet seasonwoman friendship