TikTok joins the Fight alongside Malaysians against COVID-19
It doesn't take a rocket scientist to understand the deep impact that COVID-19 has left on the human race. Malaysia is no exception and the government has taken the necessary steps to keep this under control by including a 'Movement Control Order' to mitigate the spread of the disease.
In the spirit of promoting good hygiene, TikTok has joined in the fight against this global pandemic by raising awareness throughout its platform with campaigns such as the #safehands and COVID-19 FAQ initiatives which seek to empower its creators with pertinent information and dispel myths on COVID-19.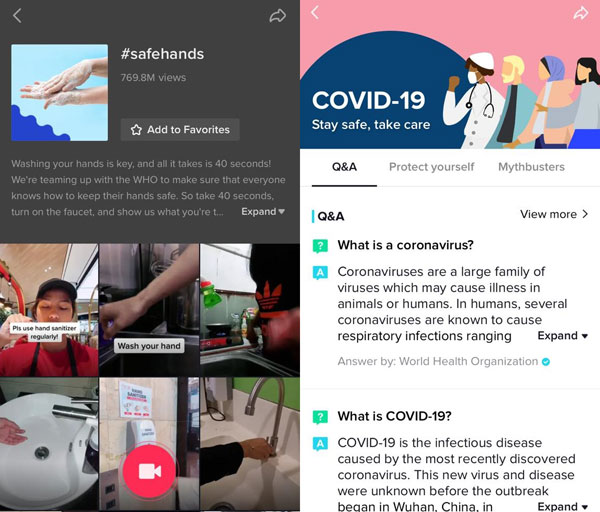 Trying times like these require an informed society who knows the exact precautionary measures needed to overcome this pandemic. To ensure this message gets across to as many eyes as possible, the community on TikTok have also come together to post videos that encourage viewers to up their hygiene game. Check out these responsible creators for yourself!
Hot FM (@hotfm976_)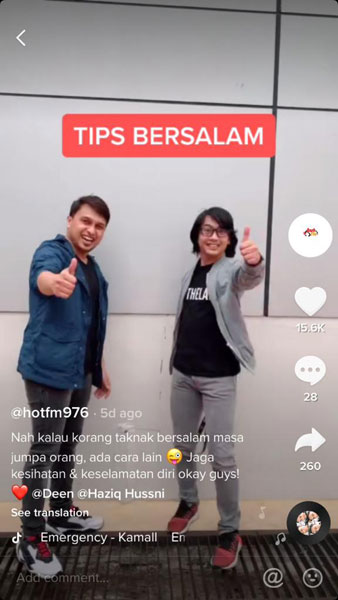 Deen and Haziq from Hot FM showed us some creative ways to greet others without the need to make physical contact. Remember guys, we don't have to be rude while social-distancing ourselves, just think out of the box!
Mohamad Sofian (@sofyank96)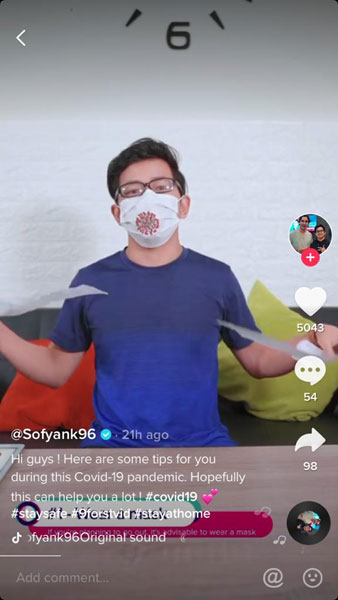 Like a wizard, this creator makes magic happen out of thin air with his sick editing skills in this COVID-19 prevention video. If you enjoyed it, be sure to check out all of his other amazing work, guaranteed to keep you glued to the screen for hours!
Fly FM (@flyfm)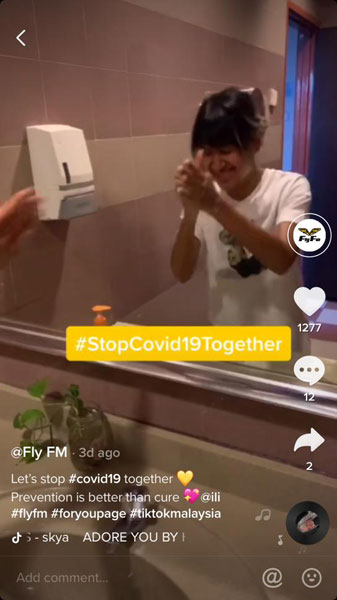 Listeners on FLY FM's 7-12am slot would spot the lovely Ili Ruzanna attempting to wash-dance-dance-wash her way to sanitization! All's well as long as we keep our hands clean at all times. Great job, Ili!
Wingkeh & Kefith (@wingkeh_keifth)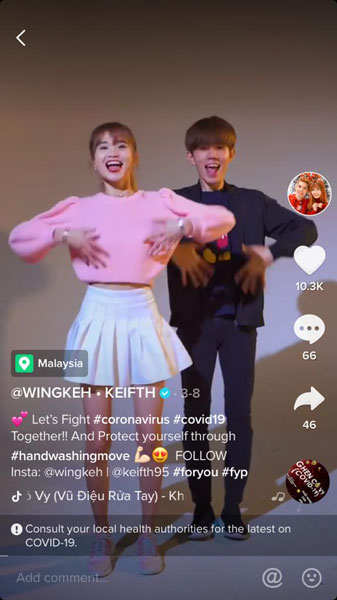 TikTok's bubblegum sweetheart and prince charming, Wingkeh and Keifth, were the first runner up when they represented Malaysia for TikTok All-Stars Southeast Asia 2019. Today, they're bigger than ever and have called upon all their viewers to maintain good hand hygiene through this catchy tune!
Era FM (@era.je)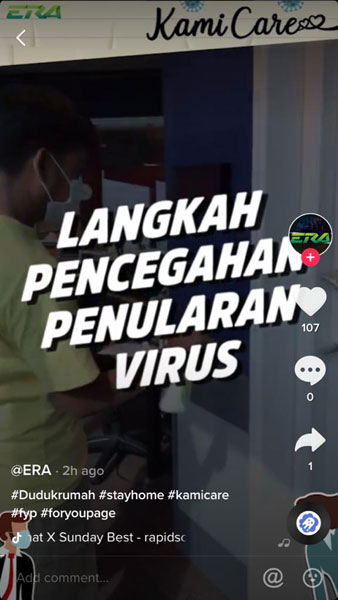 ERA FM: "Muzik Hit Terbaik", but most recently, "Cleanliness Also Terbaik" ! This radio station uploaded a series of videos which highlight the importance of keeping sanitized, social-distancing, and wearing a mask outdoors when you're sick. Someone give them a medal!
Faizal Tahir (@faizal_tahir)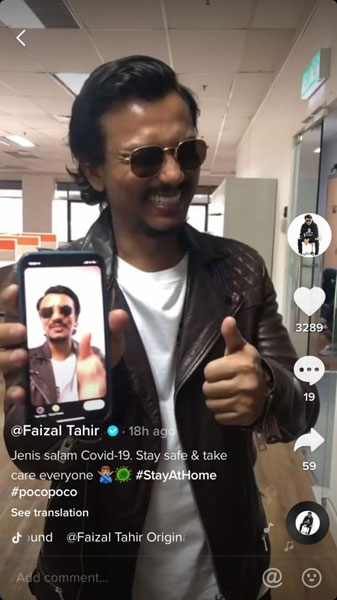 Faizal Tahir and friends came together to send an important message along with gut-cramping laughter in this video on greeting people during the COVID-19 pandemic.
It's an enlightening sight to see our fellow Malaysians being vigilant in spreading the message of keeping a healthy and positive space for all on TikTok, making the platform an echo chamber to aid in curbing the spread of COVID-19. Follow these high-spirited creators by starting your TikTok journey today!
TikTok is available in over 150 countries and regions in 75 languages. Download the TikTok app via iOS or Google Play.