OPPO launches new 5G flagship Find X2 series in efforts to reinforce commitment global high-end markets
OPPO today officially launched its new flagship Find X2 series, the Find X2, Find X2 Pro and Find X2 Pro Automobili Lamborghini Edition, featuring a range of cutting-edge technologies that demonstrate OPPO's endeavors in flagship 5G smartphones. OPPO also unveiled OPPO 5G CPE Omni, a flagship 5G CPE device set to deliver huge 5G value for carriers and customers in various use cases.
In the meantime, OPPO announced new participants of the "OPPO 5G Landing Project", bringing on board 11 global carriers to accelerate the commercial rollout of 5G worldwide and provide amazing 5G experiences to global users.
Brian Shen, Vice President and President of Global Marketing of OPPO, said: "The launch of OPPO Find X2 series represents OPPO's ability and determination to go high-end. As 2020 marks the worldwide rollout of 5G, we hope to work with global partners to facilitate 5G adoption. Starting from meeting people's needs in their daily lives, we aim to provide a smart life to global users with multiple smart devices serving people's needs across different scenarios."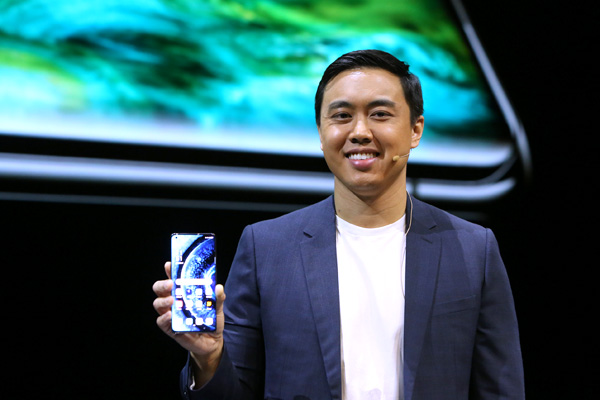 Flagship Find X2 series delivers premium experiences to fulfil high-end demands
 As the latest offering in OPPO's innovative product and technology portfolio, the Find X2 series ships with OPPO's top-notch 120Hz Ultra Vision Screen that sports QHD+ resolution, 120Hz ultra high refresh rate and 240Hz touch sampling rate, allowing users to enjoy the ultimate display experience with enhanced smoothness. Among the firsts to be powered by the Qualcomm Snapdragon 865 mobile platform, the Find X2 series supports dual-mode 5G and features OPPO's Smart 5G performance optimization solution, which improves the overall 5G performance. Furthermore, it also supports 65W SuperVOOC 2.0, the fastest charging technology commercially available in the industry, enabling users to enjoy superior charging experience in the 5G era.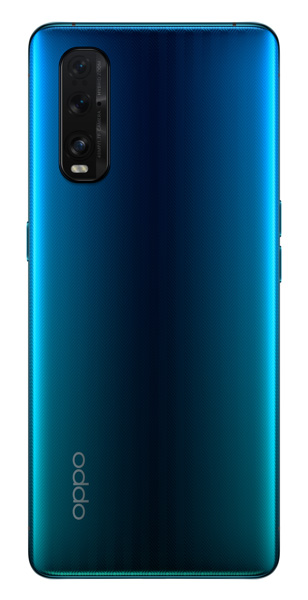 "We see tremendous opportunities to drive further innovation in the 5G era, and working with OPPO to realize the true potential of 5G in the Find X2 powered by Qualcomm Snapdragon 865 is very rewarding. The 865 was made with 5G and AI in mind and is the world's most advanced 5G platform", said ST Liew, Vice President of Qualcomm Technologies, Inc. and President of Qualcomm's business in Taiwan and Southeast Asia.
In addition, the Find X2 Pro is equipped with OPPO's the most powerful and versatile Ultra Vision Camera System, with a combination of 48MP wide-angle lens, 48MP ultra-wide-angle camera, and 13MP periscope telephoto camera, providing a fully upgraded imaging experience. Based on the customized IMX689 sensor, Find X2 Pro also provides the industry's most advanced All Pixel Omni-Directional PDAF technology, which can achieve 100%  pixel focusing. Find X2 Pro is also the first mobile phone to support 12bit photo capturing.
Following the previous collaboration between the Find X series and Lamborghini, OPPO launched the Find X2 Pro Automobili Lamborghini Edition, which, for the first time in the industry, adopted thermal absorption glass technology to provide a solid and smooth hand feel.
OPPO also announced the cooperation with British actor Eddie Redmayne as its global brand ambassador. Mr. Redmayne's deep devotion to the performing art and his courage to explore and break boundaries echoes with OPPO's relentless pursuit of the perfect synergy of aesthetic satisfaction and innovative technology.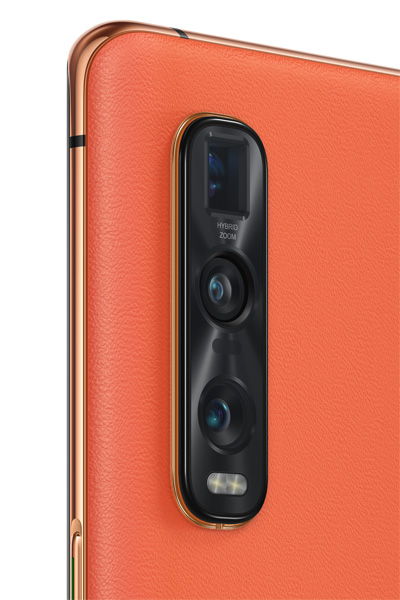 New 5G CPE product and first OPPO Watch to help build multi-portal ecosystem of intelligent devices
Nowadays, consumers in the high-end market expect tech companies to serve their growing demands in integrated product experiences. OPPO has been more than just a phone maker from the outset. With smartphones as the core portal, OPPO is continuously exploring and building an ecosystem of multiple devices and technologies.
OPPO launched OPPO 5G CPE Omni at today's event. Powered by the Snapdragon X55 modem, and equipped with OPPO's proprietary O-Reserve 5G smart antenna and O-Motion 360° 5G antenna, the new device is capable of delivering speeds of up to 7.5Gbps in 5G networks. The device supports Wi-Fi 6 and is compatible with protocols such as BLE 4.1 and ZigBee 3.0, providing users with a seamless smart 5G connectivity experience in various scenarios. It will be commercially available in Western Europe and Asia Pacific regions.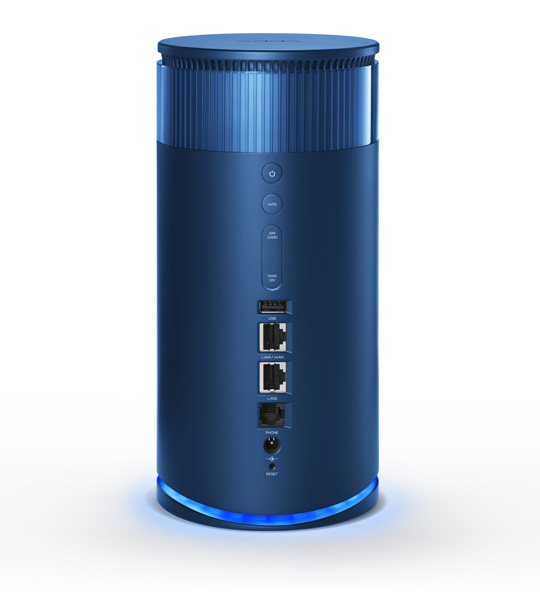 OPPO also launched its first-ever smart watch. The company innovatively applied the 3D flexible hyperboloid display to the OPPO Watch, which is used in flagship smartphones. The device is equipped with built-in cellular connectivity and comprehensive health monitoring system. In terms of battery, equipped with OPPO's proprietary Dual-Chip Endurance System and Watch VOOC Flash Charging technology, OPPO Watch can be fully charged in just 75 minute and 15 minute of charge gives it as much as 46% of battery that runs for 18 hours.
With the recent launches of several of its IoT products and flagship smartphone series, OPPO announced that it has become the official partner of the Boston Marathon. In the next 4 years, OPPO will conduct in-depth brand and product collaborations with the Boston Marathon in areas including smartphones, smart watches and more IoT products. In the future, Boston Marathon runners will be able to use OPPO watches to monitor various health data during the race.
With the launch of 5G CPE and smart watch, OPPO will continue to offer a range of smart devices that cover four main use scenarios including personal, home, travel, and office to provide users with a more comprehensive personal technology experience.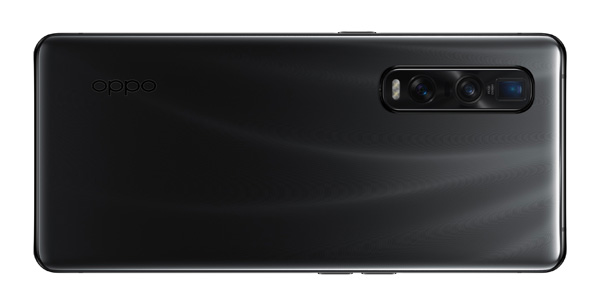 OPPO expands "5G Landing Project" to accelerate global 5G rollout
As a pioneer and implementer of 5G, OPPO has been proactively promoting the commercial rollout of 5G in several aspects, including 5G standard patent development, technology research and development, use cases developments, and industry collaborations. In February 2019, OPPO launched the "OPPO 5G Landing Project" to work with carriers to accelerate the commercial roll-out of 5G.
During the event, OPPO announced the new additions to "OPPO 5G Landing Project", bringing on board 11 leading global carriers, including China Mobile, China Telecom, China Unicom, Orange, Vodafone, Deutsche Telekom,Telefonica,Telcel,Bouygues,SFR,and Salt. Cooperation with these partners will cover the areas of 5G technology, product, and market collaboration, with an aim to bring leading 5G experiences to global consumers.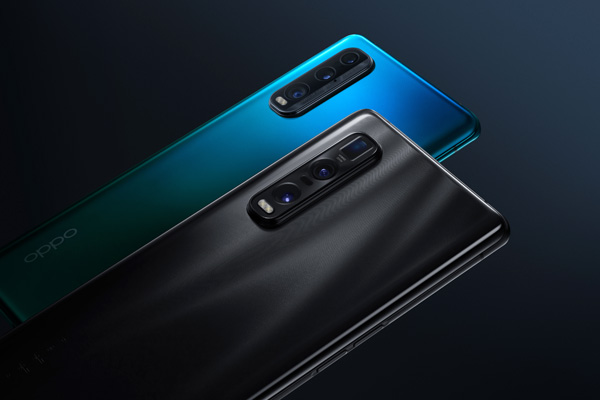 OPPO currently works with more than 30 global carriers in the world in 5G and has already brought its 5G products to more than 10 countries and regions worldwide.
In the era of intelligent connectivity, OPPO plans to spend RMB 50 billion (USD $7 billion) in three years in creating more great products and developing frontier technologies. By continuing to expand into different product categories, continuous efforts in brand building and collaboration with top industry partners, OPPO are tackling the global high-end markets bringing the best products and services to more users in the world.