A New Warrior has entered the Ring
Yoodo, Malaysia's first truly customisable and 100% digital mobile service, is stepping up their esports involvement by recruiting a roster of new gamers for Yoodo.
First up is a refresh to Malaysia's most popular Player Unknown's Battlegrounds (PUBG) MOBILE esports team – Yoodo Gank. Yoodo is bringing new firepower to the team by adding highly popular streamer – Fredo (Ahmad Fuad Razali). Also new to the team is 2019 PUBG MOBILE National Championship winner and Most Valuable Player – Jumper (Muhamad Izzrudin Hashim).
They squad up with team captain – ManParang (Aiman Amirul) and Draxx (Abdul Azim Ikromi Abdul Rashid) forming the new Yoodo Gank line-up.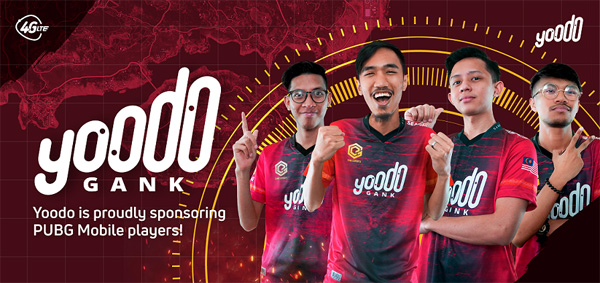 "Yoodo Gank has been unstoppable since we signed them on as part of our mission to develop and empower Malaysian esports talent," said Chow Tuck Mun, Head of Yoodo. "They have been on a winning streak at local competitions, national level tournaments and even represented Malaysia on the global level. With Fredo and Jumper on board we are sure Yoodo Gank will soar to greater heights."
But the gaming action for Yoodo doesn't stop there. With a mission to conquer all of esports, Yoodo is announcing their foray into the competitive fighting game sphere. Yoodo is throwing off the gloves and jumping in to the fight with Tekken 7 and Street Fighter V.
Yoodo steps into the fighting arena by partnering with local esports team management organisation, Flash Vision Esports, to form Yoodo FV.  Yoodo FV will feature 10 Tekken 7 players and 6 Street Fighter V players.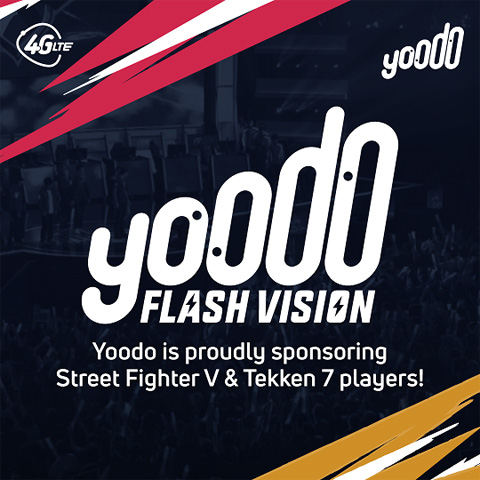 "When it comes to gaming, the arena is vast. In our effort to further empower local talents, we want to cover all corners of gaming," Tuck Mun continued. "Adding Tekken 7 and Street Fighter V to our belt felt like a natural step to diversify our investment in esports and give our users even more to root for."
"We've signed on some star players – some of them have even represented Malaysia in the recent 2019 SEA Games! Yoodo is proud to be supporting these players and giving them a bigger platform. We can't wait to see them shine," concluded Tuck Mun.
The Tekken 7 players under Yoodo FV are:
Muhammad Zarif Aiman (ZABA)
Abdul Rahim bin Abdul Shukor (Fate)
Ahmad Tarmizi bin Mohamad Fozi (Koman)
Abdul Manap (Shinato)
Ahmad Zaharin bin Ahmad Muwarni (Arenz)
Alan Chan Kai Lun (Catharsis); and
Vincent Heng Jia Yuh (VH)
Lim Jit Liang (Bryanlolwut)
Raja Kamarol bin Raja Hizad (Raja Ki-Charge)
Muhammad Rozaidi (MADRUSH)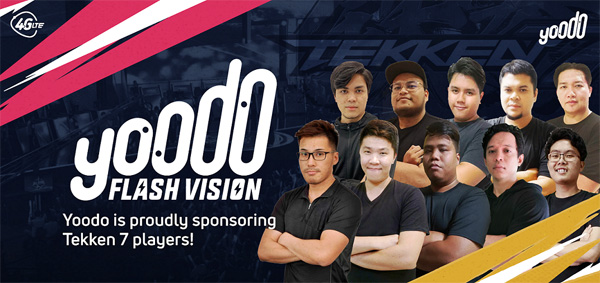 Meanwhile, the Street Fighter V players under Yoodo FV are:
Max Ng Suk Sian (Kofmaster)
Kenny Wong Kai Fong (H-Tail)
Randy Foo (DublexCity)
Mohamad Syafiq Jaffery (Exalmer)
Muhammad Adam bin Mohd Roslan (SuperJunior)
Mohd Rozaimie Bin Mohd Roslan (Ijaiyen)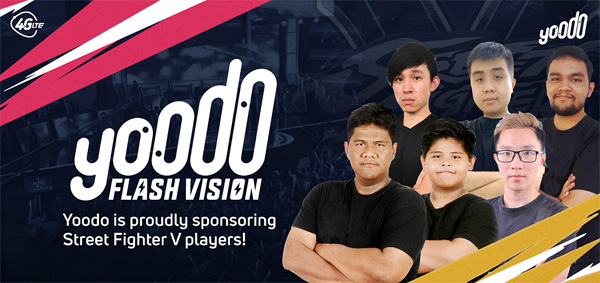 Both teams are managed by Mohd Aliffa bin Mohd Isa (aLeouf).
Yoodo is also the Official Digital Telco for the Mobile Legends: Bang Bang Professional League MY/SG (MPL-MY/SG) Season 5, which kicked off with the Malaysian qualifiers in early February. Yoodo also became the Official Digital Telco for the ESL MY Championship 2020 – Call of Duty: Mobile Season 1, which will enter the second round of qualifiers on 22nd March 2020.
For more information on Yoodo on their specialised add-ons, current promotions and other Yoodo features, please visit www.yoodo.com.my.  For information on Yoodo Gank and Yoodo FV or other gaming updates please visit Yoodo Esport's Facebook page at www.facebook.com/yoodoesports.
esportsgamergamingplayerstreet fighterteamtekkentelcoyoodoyoodo gank