With 5G slated to be commercially available in Malaysia in 2020, there is a lot of interest as to what benefits will the next generation of mobile internet connectivity bring. Over the past year, U Mobile has been working hard to explore how 5G may be leveraged and over the weekend, U Mobile showcased the benefits with 'live' use case trials in Langkawi. To give a broad overview of how 5G will progress humanity, U Mobile conducted use cases for enhanced Mobile Broadband (eMBB) and for remote consultation.
Woon Ooi Yuen, U Mobile's CTO, shared that the telco places a huge priority on 5G exploration and use cases are important as they give Malaysians a taste of what is to come before commercial rollout. "U Mobile believes in the unlimited potential of 5G and we adopt a strategic approach to our use cases. We are particularly interested in how 5G will benefit verticals like healthcare, education and smart manufacturing. Over the past year, we have embarked on several 'live' tests and today we conducted several use cases including remote Consultation to demonstrate how Malaysians living in remote areas will be able to have access to qualified medical advice with a 5G connection."
Use Case 1: 5G Speed Test (eMBB)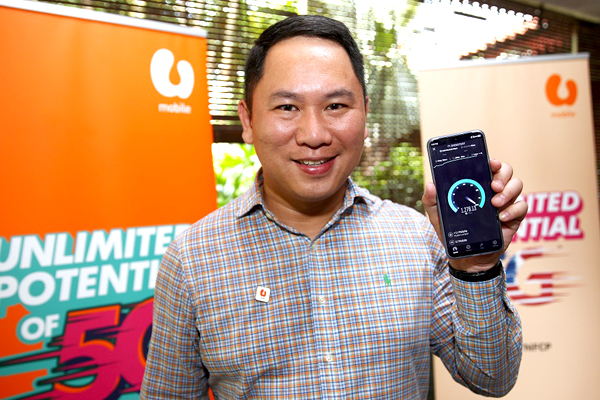 Woon Ooi Yuen, Chief Technology Officer of U Mobile, sharing U Mobile's 5G peak speed of 1.2gbps.
Use Case 2: 5G Video Streaming (eMBB)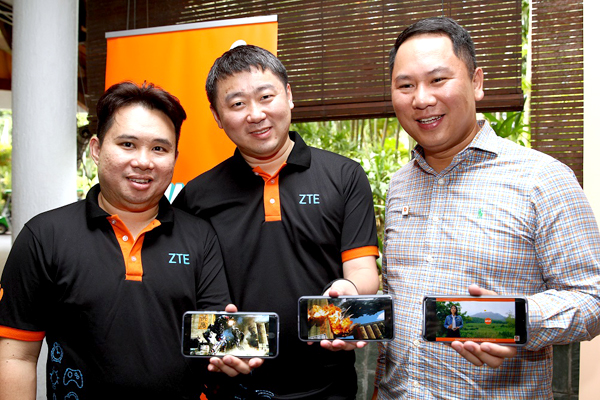 Woon Ooi Yuen and ZTE representatives demonstrate the seamless, uninterrupted Ultra HD video streaming offered by 5G speeds.
Use Case 3: Remote GP Consultation with DoctorOnCall's DOCpod (DOCpod's connectivity is made possible by 5G FWA)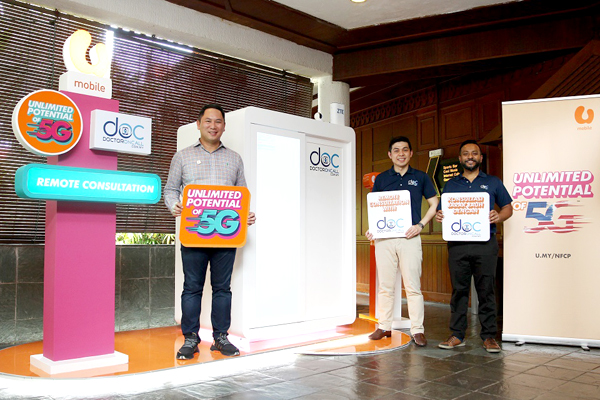 (From left to right) Woon Ooi Yuen with Chiak Tang, Chief Operating Officer of DoctorOnCall and Maran Virumandi, Managing Director of DoctorOnCall with the DOCpod. U Mobile has partnered with DoctorOnCall on a remote GP consultation 5G use case. DoctorOnCall's DOCpod is Malaysia's first online medical video-consultation platform that combines advanced video and voice technologies with the medical knowledge and experience of Malaysia's top doctors.
Use Case 4: Remote Consultation with MEDCOM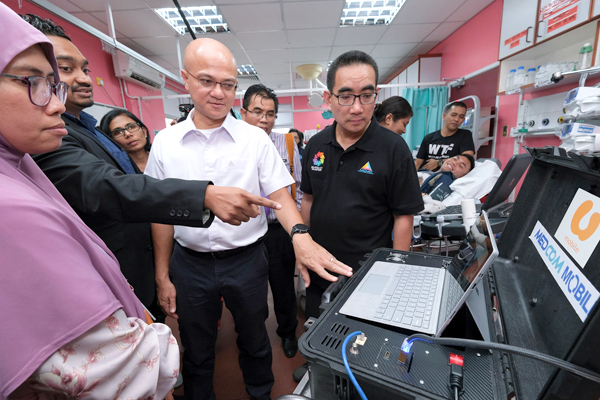 Al-Ishsal Ishak, Chairman of the Malaysian Communications and Multimedia Commission (MCMC), and Gerard Lim, Chief Digital Officer of MCMC, inspecting the MEDCOM device at Hospital Sultanah Maliha, Langkawi. U Mobile has partnered MEDCOM to offer remote consultation in hospitals. MEDCOM is a 5G-enabled telemedicine device that enables doctors to offer consultation to patients remotely. The device is portable making it easy for use and despite its portability, it is able to provide real time, high-quality, and ultra-reliable clinical, physiological, and diagnostic information for doctors to make decision from a distance.
Woon also highlighted that next year, U Mobile will be showcasing even more 'live' use cases such as in virtual tourism and VR gaming. The company will be sharing regular updates on these use cases to showcase the unlimited potential of 5G and how it will progress humanity.