Taylor's University partners with Bloomberg to enable real-time trading on campus
In order to meet the pressing need for Financial Technology graduates, Taylor's Business School launched its Trading Room, a state-of-the-art teaching and research facility. Through this move, the leading Malaysian business school is equipping its students with real-world finance application within the walls of the classroom and providing them access to real-time platforms utilised by bankers, traders, and brokers through simulation.
Taylor's University Deputy Vice Chancellor and Chief Academic Officer, Professor Dr Pradeep Nair said that the Taylor's Trading Room, conceptualised in collaboration with Bloomberg, is an effort to bring the learning and professional setting experience closer, preparing work-ready graduates.
"We are pleased to partner with Bloomberg, a global leader in business and financial data, news and insight, as we believe that quality and innovation in learning should grow in tandem with advances in technology today.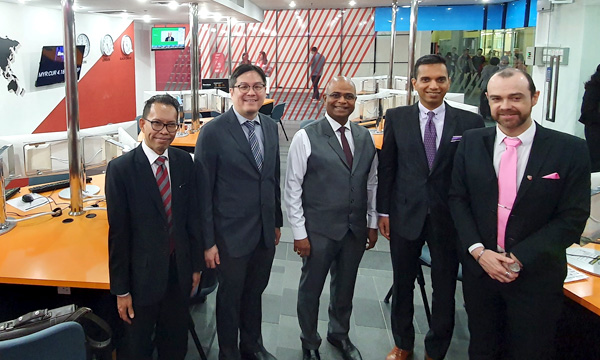 "It lies in our core to fully immerse students in a comprehensive education framework to produce capable and experienced business graduates, who could potentially serve the community as global leaders in the future," he said.
The Taylor's Trading Room fully integrates the Bloomberg Certificate in its curriculum, achieving the Bloomberg Experiential Learning Partner (ELP) status. The Bloomberg ELP status is designed to recognise academic institutions that are leaders in experiential learning through the integration of Bloomberg terminal exercises in their curricula. The room is equipped with 16 units of fully functional Bloomberg terminals, combining high-tech technology, an authentic teaching environment and world class-resources.
Professor Pradeep said that the ELP status and especially the Bloomberg Certificate will be an added advantage for students, as the recognition will set them apart as they are able to experience the same real-time data and historical time series analysis in all markets, including foreign exchange; derivative; equity and fixed income.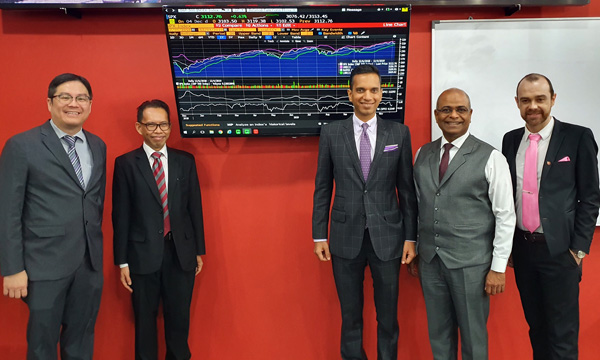 "Students also get to explore first-hand experience of market concepts and behaviours through simulated investing and analysis of market opportunities. With this new addition, we have established an excellent career-building tool upon graduation which sets them up for a bright future in the finance sector," he added.
With the job market becoming increasingly active, where leading financial organisations are becoming less traditional, organisations are painting themselves as media-savvy and digital-centric. However, even with a high demand for graduates mastering the Financial Technologies, organisations are still experiencing a shortage of highly skilled candidates. Following this, employers are starting to look for candidates who possess self-promotion and training as essential to the enticement of the younger generation.
"Education is key in moving society forward," said Mr. Ritesh Bagaria, Bloomberg Malaysia Representative. "Beyond that, we know that practical experience and knowledge is what employers prioritise when hiring graduates."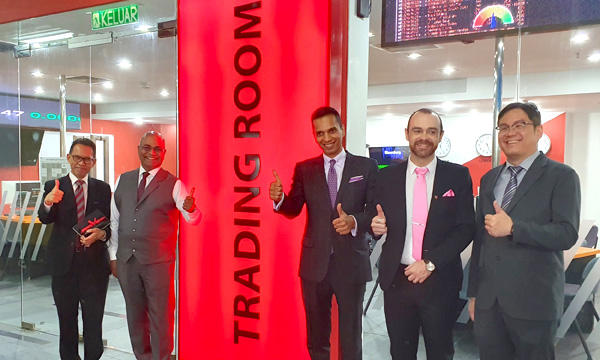 "At Bloomberg, we fully support Taylor's University in their mission to provide learning beyond the classroom – from just theory to real-life practice. With the mainstream use of Bloomberg Terminals in the finance services industry for decision making, students from Taylor's University will be able to use the terminals to get an idea of real-time stock and bond prices and news on businesses, industry trends and the wider global market. This experience is valuable and will give them an advantage upon stepping into the workforce with this added experience," he said.
Understanding the current landscape of the competitive industry, Taylor's has continued to evolve in its learning and teaching methods over the past 50 years. Taylor's Curriculum Framework (TCF) was introduced, exposing students to a flexible study framework that delivers a relevant and dynamic curriculum. For instance, a specific minor in FinTech has been created to increase students awareness about Financial Technologies. Students become adaptable to high job mobility through independent self-directed learning and armed with future-proof skills, enhanced with unique interests and strengths.
Taylor's Business School is one of the largest and most dynamic business schools in Malaysia, offering highly-recognised international business qualifications. It is currently ranked No. 1 among all private universities in Malaysia under 2019 QS World Rankings by Subject in Business and Management Studies. Following its vision to be the premiere business school in Malaysia and contribute to the advancement of knowledge and develop work-ready business graduates, Taylor's University continues to strengthen its position within the education industry, both locally and in the global arena.
bloombergBusinesseducationfinancegraduateslearningprogrammestudenttaylor'suniversity