Shell Malaysia wins Award for its Next-Generation Lubricant Solutions
The inaugural Malaysia Technology Excellence Awards 2019 has awarded Shell Malaysia Trading Sdn Bhd for introducing next-generation lubricant solutions for its business-to-business (B2B) customers that incorporated artificial intelligence (AI), mobile applications and wearable technology.
The Malaysia Technology Excellence Awards was organised by Charlton Media Group of Singapore and recognises exceptional companies from across different industries in Malaysia that have embarked on innovative technology-driven initiatives that positively impacted their businesses.
Shell Lubricants General Manager for Malaysia and Singapore, Baljit Singh, said that the awards recognised Shell's continued technology leadership in lubricants.
"As the top lubricants supplier in the world for the past 13 consecutive years, Shell has been at the forefront of research and development that includes deploying the latest technology to create enhanced products and services that deliver tangible benefits and long-term value to businesses," he said.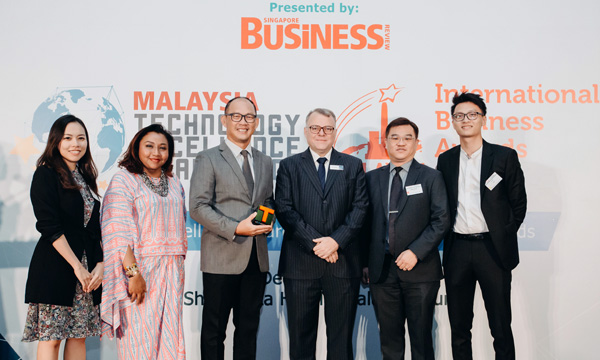 Shell Malaysia's award-winning initiatives include:
Shell LubeChat — Shell's online AI-powered chatbot operates 24 hours with machine learning capabilities that provide customers with accurate solutions in a timely manner to make faster, better-informed decisions regarding the right lubricant for every type of equipment or application. Its customer support capabilities range from basic enquiries to trouble-shooting and solution-driven conversations. It even provides technical documents for reference, an initiative taken by Shell to communicate more efficiently with its customers.
Shell LubeAnalyst – Available in a convenient mobile application, this data-driven diagnostic tool hosts millions of data points that date back to 30 years and cover more than 700,000 components on its cloud-hosted database. Shell LubeAnalyst has proved to be invaluable in helping determine the 'health' of both lubricants and equipment to avoid unplanned downtime. The mobile application makes it easier to register oil samples and access necessary information. Customers can submit samples using QR codes from virtually any location, thereby eliminating manual, paper-based processes and minimising risks of human error. This service has enabled Shell industrial lubricants customers to reduce total costs of ownership of heavy machinery.
Shell Wearable Technology — Shell's introduction of wearable technology enables its technical field personnel to conduct on-site equipment inspection and communicate remotely in real-time with other Shell technical experts in Malaysia and other parts of the world for accurate diagnosis and prompt resolution. The wearable headset is equipped with a camera capable of capturing still images and projecting `live' video feed, a microphone and a high-resolution micro-display screen. It is completely hands-free, voice-activated and rated for use in restricted zones where potentially hazardous materials are present.
For information on how businesses can benefit from Shell's portfolio of industrial lubricants and technical services, email [email protected] or visit here.
awardlubeanalystlubechatlubricantnext generationshellsolutionwearable