KOMACI+ enables Simple and Hassle-Free Micro Influencer Engagement
Leading micro-influencer platform, KOMACI Network Sdn Bhd (KOMACI), today launched its new, self-serve platform, KOMACI+. A first-of-its kind in Malaysia, the new platform promotes hassle-free micro influencer engagement with just a few clicks.

Designed to empower increasingly digital and e-commerce inclined marketers and organisations to easily access and build long-term relationships with micro influencers, the KOMACI+ self-serve platform allows users to ideate and activate marketing campaigns, access the biggest pool of over 4,000 micro influencers in the region, and then create authentic content to reach intended audiences and demographics, all on one single smart platform.
Speaking at the official launch event, KOMACI Network Chief Executive Officer, Ben Wong, said, "Influencer marketing is projected to become a US$ 5 to10 billion dollar market by 2020 worldwide. The region itself has grown 133% since 2018. We will see more and more sponsored content mushrooming across the region. This indicates that consumers are increasingly looking to social media for practically everything, and they will turn to the people who lead and command on each platform, mainly influencers, for advice, tips, and recommendations."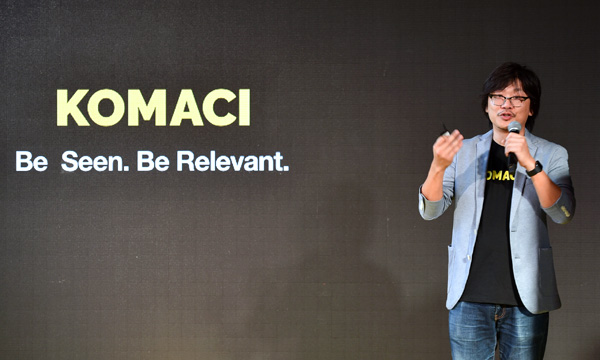 The KOMACI+ self-serve platform removes the barriers for local businesses, who have previously been constrained by limited access to influencers, high engagement fees and outdated insights, to easily reach their targeted influencers based on the scale and budget of their marketing and brand campaign.
"KOMACI+ affirms our mission to democratise the access to all types of micro influencers through a data-driven platform with easy user interface. Using the enhanced features in the new platform, which are powered by AI technology, brands can now search for the most relevant influencers that match their brand image, industry and budget of their marketing campaign, to achieve higher brand engagement. For micro influencers, the 'self-serve' feature will widen the opportunities for them to engage with brands from different segments. We hope to build the most vibrant, 'go to' community in the region where brands and agencies can tap the potential of influencer marketing," Wong explained.
With its AI-powered targeting tools, KOMACI+ helps both experienced and novice marketers to quickly identify and engage with the right, authenticated micro influencers who best fit not only by their audience demographics such as age and gender, but also by audience psychographics based on interests, activities and opinions such as fashion sense, dining style, gadget preferences, traveling behaviours and more. The platform also streamlines the management of multiple micro influencers and tracking of each influencer's reach through a centralised management system.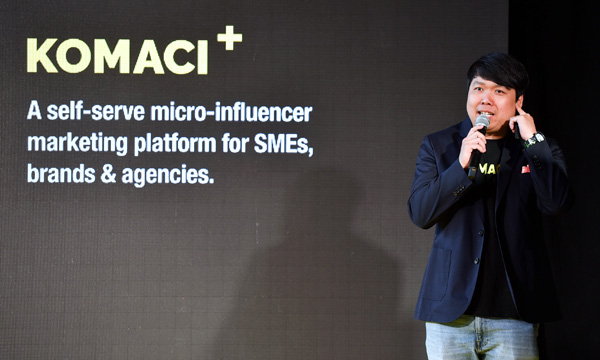 Other unique features of KOMACI+ are its real time analytics and payment transparency. Users will be able to access real-time campaign performance, reporting and measurement to ensure the campaign can be executed effectively to drive maximum value from investment. Additionally, both users and influencers will be able to track payment status through a dedicated dashboard.
KOMACI is confident about brands operating in the fast-moving consumer goods sector, along with automotive, lifestyle, travel and hospitality, and even financial services, gradually switching to the KOMACI+ self-serve influencer engagement platform to generate sales and brand awareness.
Influencer marketing is slowly, but steadily, driving greater returns and value compared to traditional forms of marketing due to the shift in consumer lifestyles and technology disruptions. According to Business Insider Intelligence, the influencer marketing space is expected to reach USD10 billion by 2022, from USD2 billion in 2017.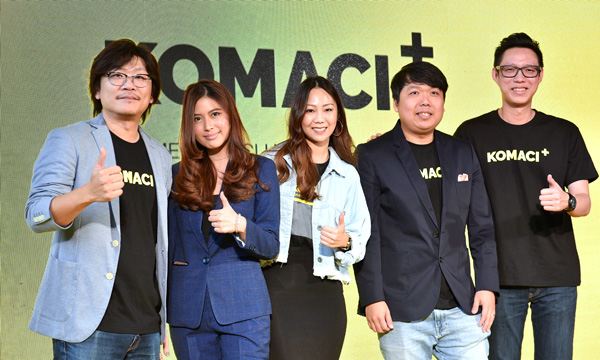 "With the unveiling of KOMACI+, we hope to play a bigger part in driving the influencer marketing sector forward. We are exploring opportunities for strategic collaborations to expand into new key markets like Indonesia, Philippines, Vietnam and Japan. We are creating a single platform for influencers and businesses in the region to collaborate, and eventually, build a unified community with a shared passion to drive brand engagement through creative content and relationship building," Wong concluded.
The launch event, which was held at Zouk Club KL, culminated with a grand party attended by over 200 micro influencers, to celebrate KOMACI's first anniversary.
The KOMACI+ self-serve micro-influencer platform is now open for registration for the free version. For more information on the platform, visit: komacinetwork.com.
analyticsappBusinessengagementinfluencerkolkomaciplatformsocial network