HSBC Malaysia continues to facilitate Malaysia-China business corridor
As part of its continuous efforts to facilitate the Malaysia-China business corridor, HSBC Malaysia recently organised the Corporate Treasury and Investment Forum which highlighted key opportunities available to Chinese corporates in Malaysia.
The Forum, led by HSBC Malaysia's Global Liquidity and Cash Management team, brought together representatives of more than 40 Chinese corporations. The event was graced by YB Tuan Lim Guan Eng, Minister of Finance, Malaysia.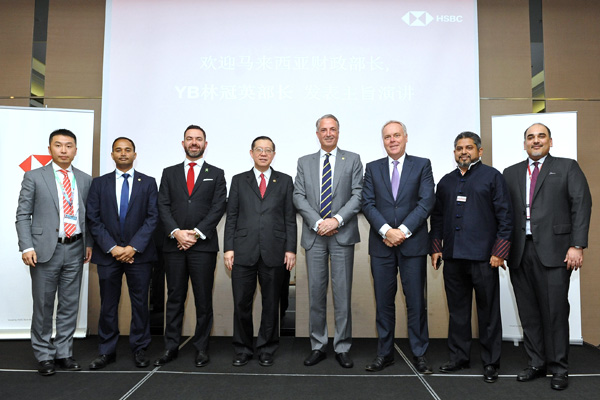 The Forum provided participants with insights on market trends including emerging trends and new innovation in treasury management; investing in Malaysia and setting up a hub in ASEAN; as well as navigating the regulatory landscape, tax and treasury instruments in Malaysia and ASEAN.
Other topics included a brief analysis of Malaysia's recently announced Budget 2020; the support from industry, regulators and government to increase automation and productivity in line with Treasury 4.0; and technology driving treasury operations.
"HSBC continues to be a facilitator for international business and the Malaysia-China business corridor is an important and strategic one. The Corporate Treasury forum that was organised in Malaysia is testament to our commitment to enable Chinese corporates and equip them with the knowledge and network to be successful in Malaysia", said Stuart Milne, CEO, HSBC Malaysia.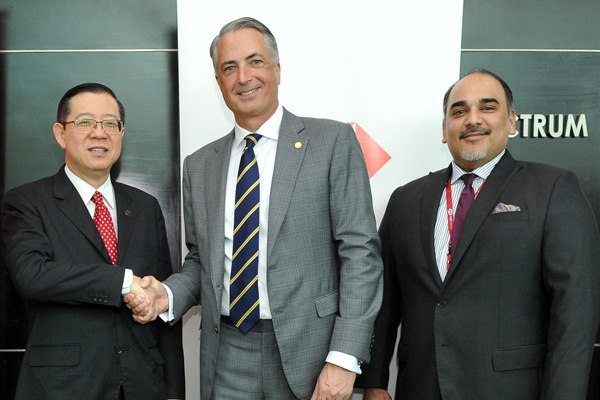 In his keynote address, YB Tuan Lim Guan Eng said, "Malaysia wants to attract and grow the high tech industry and we have in place policies and incentives to attract Chinese companies in this sector to invest. With the incentive schemes and investment support policies in place, we hope HSBC can play a role to help us be an additional channel to communicate with more Chinese corporates who are looking to invest in Malaysia."
The Forum's line-up of speakers included subject matter experts from Malaysia Investment Development Authority (MIDA), InvestKL, KPMG Malaysia, HSBC Malaysia, HSBC China and more.
A panel session discussed on Malaysia being a preferred destination for high-value foreign direct investment (FDI) especially from Chinese investors. The panel featured Patrick Zhu, Country Head of Global Liquidity and Cash Management, HSBC China; Natalie Chong, Manager of Investor Relationships, InvestKL; and Sia Chin Hoe, Partner in the Audit Division and Information Risk Management Division, KPMG Malaysia; as well as Vina Cheung, Global Head of RMB Internationalisation and Head of Product Management, North Asia, Global Liquidity and Cash Management, HSBC Asia-Pacific as the moderator.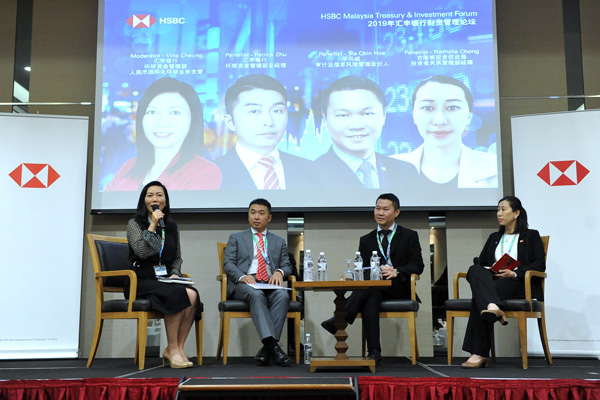 Shayan Hazir, Country Head of Global Liquidity and Cash Management, HSBC Malaysia said, "The time is right for both Malaysia and Chinese to boost the level of engagement and HSBC is ideally positioned to support this given our widespread global presence and ability to successfully tap into local growth opportunities."
"Chinese corporates see Malaysia as a strategic gateway to ASEAN with its tactical logistics connectivity with China and a very favourable business landscape. Moreover, the renewed collaboration between both countries on the execution of the BRI will be key to removing barriers and increasing connectivity between China, Malaysia and other parts of the world. HSBC will continue to support their growth journey especially on treasury and cash management capabilities and other facilitation," Shayan added.
Held in Kuala Lumpur, the Forum was conducted in Mandarin language and supported by KPMG Malaysia.
bankBusinesschinaCorporatefinanceforumhsbcinvestmentmalaysia