GoPayz customers who shop via RebateMango will earn GoPointz
Customers of GoPayz, the universal e-wallet developed by U Mobile, will now earn GoPointz reward points when they shop on their favourite online stores via RebateMango, a loyalty rewards platform listing over 200 retailers such as Lazada, AliExpress, Agoda, Booking.com, Malaysia Airlines, Singapore Airlines and many more. Customers can use their accumulated GoPointz to redeem a variety of F&B and lifestyle vouchers on GoPayz by the end of December 2019.
To earn GoPointz when shopping on RebateMango, follow these steps:
Log in to your GoPayz app or website (gopayz.com.my)
Click on Services > Lifestyle > RebateMango
You will be redirected to a unique RebateMango link
Shop on any of the listed online stores and start earning GoPointz for every RM spent
As part of this promotion, GoPayz customers can also earn 500 bonus GoPointz when they make one successful transaction via RebateMango. This campaign is on until 31st January 2020.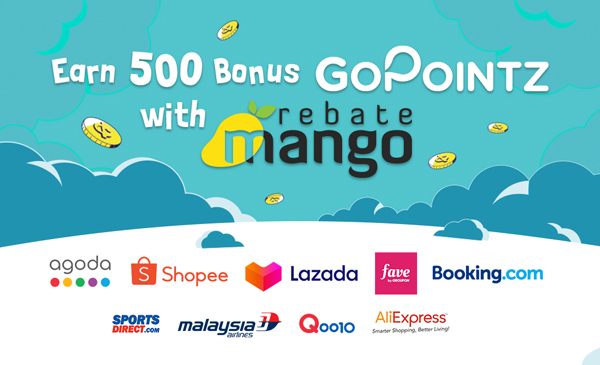 BusinessgopayzgopointzonlinepaymentpointsrebatemangoretailsrewardshoppingU Mobile