Float above Putrajaya on a hot air balloon this March 2020
MyBalloonFiesta 2020 returns this 19 to 22 March 2020 at Putrajaya with more than 20 hot air balloons from all around the world. The event, in its 11th year now, is set to bring you both free flying and tethered balloon rides, as well as a balloon display, with various special shaped balloons.
This year, there will be hot air balloons coming from more than 10 different countries and area, namely; Brazil, United Kingdom, United States of America, Italy, Japan, Spain, Thailand, Canada, France, Taiwan, and our very own country Malaysia.
Get up close and watch how hot air balloons are set up and inflated. A jaw dropping moment where numerous hot air balloons take off in front of your eyes, or for more excitement, ride on one and float above as it takes you 60 feet above Putrajaya.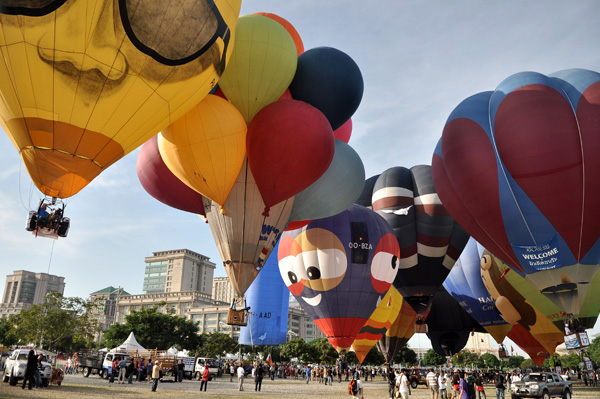 Event details:
Date: 19 – 22 March 2020
Time: 7am-9pm
Location : Monumen Alaf Baru, Precinct 2, Putrajaya
Entrance: Free
Entrance to the event is free and tickets are available for a variety of access as follows:
1) Tethered Balloon Ride
2) Launching Field Access
3) Night Glow Access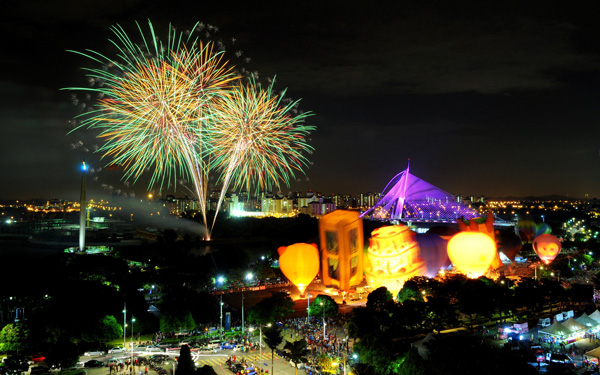 Tethered Balloon Ride
This is when the balloon is secured to the ground with four anchoring ropes. The balloon ride will take you 60 feet above ground for 5 – 7 minutes.
Launching Field Access
Get up close with the balloons. Watch our pilots set up and inflate, and learn the details of handling a hot air balloon.
Night Glow Access
The Night Glow Show is when all balloons are inflated and lit up. It is a show of lights and music and watch how the balloons dance to the beat.
Tickets will be on sale from 27 December 2019 at early bird rates. For great offers, don't miss the early bird period and be sure to get all that you need. Early bird promotion is from 27 to 29 December 2019. After this, tickets will still be available for purchase at normal prices.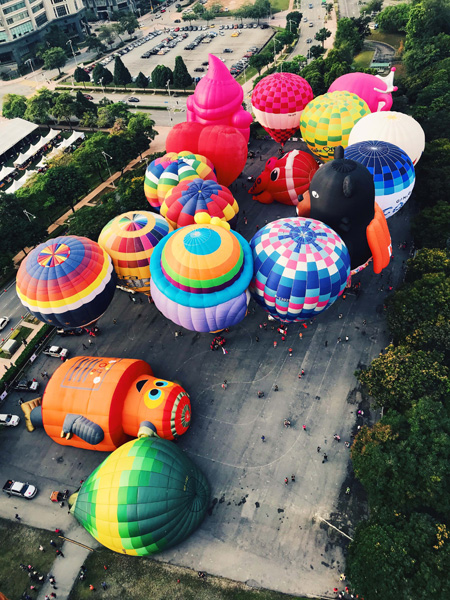 Ticket details:
Tethered Balloon Ride
Category
Early Bird

27th – 28th
Dec

Online Price

29th Dec – 18th Mar

Door Price

19th – 22nd
Mar

Tethered Balloon Ride
Basket Slot

Not exceeding 240kg

RM320
RM400
RM440
Launching Field Access & Night Glow
Category
Early Bird

27th – 28th Dec

Online Price

29th Dec – 18th Mar

Door Price

19th – 22nd Mar

Launching Field Access
Adult
RM10
RM15
RM25
Kid (Aged 4-12)
RM5
RM10
RM15
Night Glow Access
Adult
RM20
RM25
RM35
Kid (Aged 4-12)
RM15
RM20
RM25
Night Glow + Kit
Adult
N/A
RM55
N/A
Kid (Aged 4-12)
N/A
RM40
N/A
Visitors could also opt for a chance to fly with 20 other balloons on a 45-minutes hot air balloon ride through www.myballoonadventure.com at RM 1,150 per person. Other than the various balloon fun, there will also be side activities to hype your day further. Bring your little ones for a bouncy session at the fun zone, or visit the art & craft stalls for some retail therapy. There will also be workshops available for you to join in; make your own and bring a souvenir home. To satisfy your palette and appease your tummy, there will be a line of mouth-watering food stalls operating throughout the day.
Updates on the event activities can be found on www.myballoonfiesta.com, Facebook (facebook.com/myballoonfiesta) and Instagram(instagram.com/myballoonfiesta). The Putrajaya International Hot Air Balloon Fiesta 2020 is organised by AKA Balloon Sdn Bhd and supported by Perbadanan Putrajaya (PPj).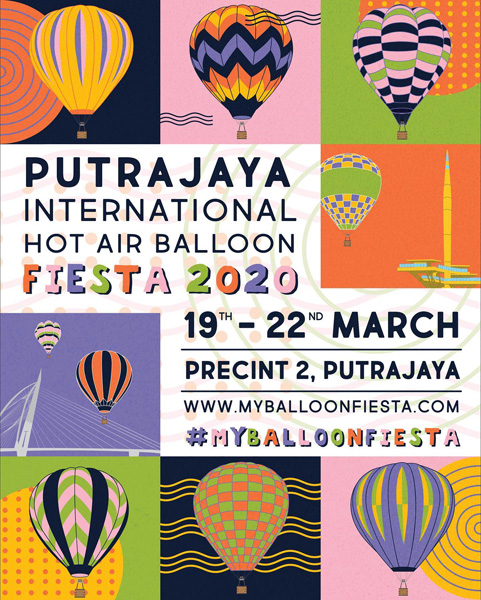 balloonfestivalfiestahot air balloonmyballoonfiestanight glowputrajaya