Canon announces the latest imageCLASS and Pixma Printers alongside Professional Presenters available in Malaysia
Canon Marketing Malaysia today announced the launch of four new product line up comprising three imageCLASS printers, imageCLASS LBP226dw, LBP228x and LBP325x, three new A4 monochrome laser multi-function printers, imageCLASS MF543x, MF449x and MF445dw and PIXMA Ink Efficient G Series lineup with two new refillable All-in-One ink tank system printers, G7070 and GM4070, a monochrome printer that allows users to print with only black ink filled alongside Canon's wireless presenters, PR500-R and PR10-G, now available in Malaysia.
The newly announced printers are Canon's initiative that Business Can Be Simple. These products are designed perfectly for the Small Medium Enterprises (SMEs) and workgroups within large enterprises with the latest range of smart all-in-one printers improve daily operations, user experience and cost efficiency for businesses desiring high productivity and performance.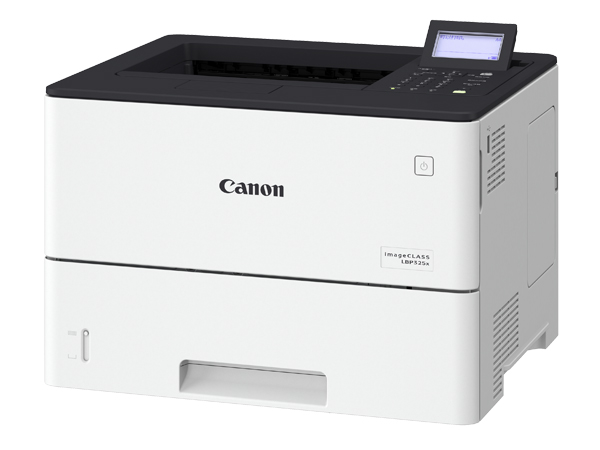 "High productivity levels and low operating costs remain key for many businesses as they strive to stay competitive and relevant in today's challenging economy," said Sandy Lee, Head of Consumer System Products (CSP) Division of Canon Marketing Malaysia. "With the latest additions to our line of printers, the imageCLASS LBP226dw, LBP228x and LBP325x meet the needs of SOHOs and SMEs perfectly, ensuring increased work efficiency, greater connectivity and lower running costs. With the imageCLASS MF543x, MF449x and MF445dw simplifies workflows to maximise operational efficiency by breaking down complex workflows to single-step operations and the PIXMA Ink Efficient G7070 and GM4070 are built with automatic two-sided printing, massive paper feeding capacity, large automatic document feeder, and full network compatibility, making them ideal for offices and businesses with high print volume demands."
"We are also excited to annonce Canon's professional presenter in Malaysia, the PR500-R and PR10-G, that comes tactile keys and a double red and green laser pointer that's twice as visible as ordinary lasers. We believe the newly announced product line ups will give businesses an opportunity to maximise their workflow with their ease of usage and maintainence while operating on lower costs into the new year," she added.
IMAGECLASS LBP226DW, LBP228X AND LBP325X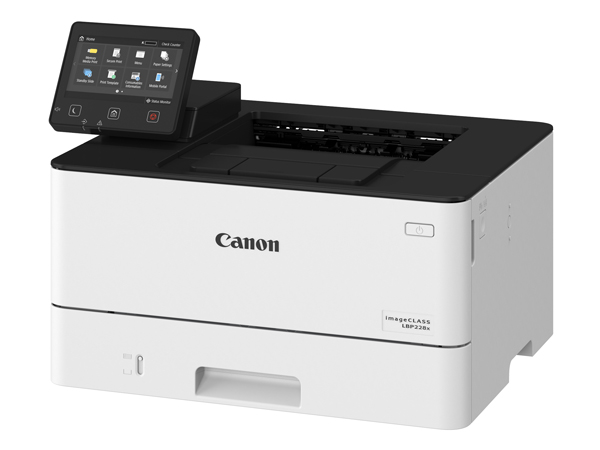 Enhanced Productivity for Today's Small Businesses
Built with a small footprint, the imageCLASS LBP226dw, LBP228x and LBP325x enable effective utilisation of limited workspace in small offices, and make installation possible even in tight work areas. All three printers support efficient duplex printing and a quick First-Print-Out-Time (FPOT) of less than 5.7 seconds. Equipped to handle the demanding workloads of growing businesses, the printers deliver swift monochrome printing with impressive print speeds of up to 43 pages per minute (ppm), ensuring maximum workplace productivity.
The imageCLASS LBP228x provides ease of operation with a large 5-inch colour LCD touchscreen, while the LBP226dw and LBP325x come with a 5-line LCD display with keypad.
The printers offer an intuitive user experience with easy and seamless navigation across the well-designed interface. For added user convenience, the printers support a hassle-free toner replacement process. Facilitating the removal of protective toner seals automatically, the printers minimise the manual handling of cartridges and allow work to resume efficiently.
Capable of supporting up to three optional 550-sheet cassettes, the maximum paper capacity of the imageCLASS LBP325x stands at 2,300 sheets in total, while the LBP228x and LBP226dw hold up to 900 sheets individually. Suited for the growing businesses, the versatile configurations work as highly scalable options and the huge paper capacity helps to avoid frequent paper replenishments.
Maximum Convenience with Easy Connectivity
The imageCLASS LBP226dw and LBP228x come equipped with Wi-Fi for easy wireless connections along with Direct Connection capabilities, allowing mobile devices to connect directly to the printers without the need for additional routers. The printers address the need for convenient mobile printing by supporting a wide array of mobile solutions across various platforms, comprising of the Canon PRINT Business app, Canon Print Service (available on iOS and Android), Mopria® Print Service, Apple® AirPrint™ and Google Cloud Print™.
Improved Operating Costs for More Savings
Utilising high-yield toner cartridges, the imageCLASS LBP226dw, LBP228x and LBP325x allow users to print more documents in between toner replacements, improving operating
costs with increased page yield and reduced cost per print. With Eco Report, users can identify  and assess the potential areas for reducing carbon footprint, while helping to keep printing costs in check.
IMAGECLASS MF543X, MF449X AND MF445DW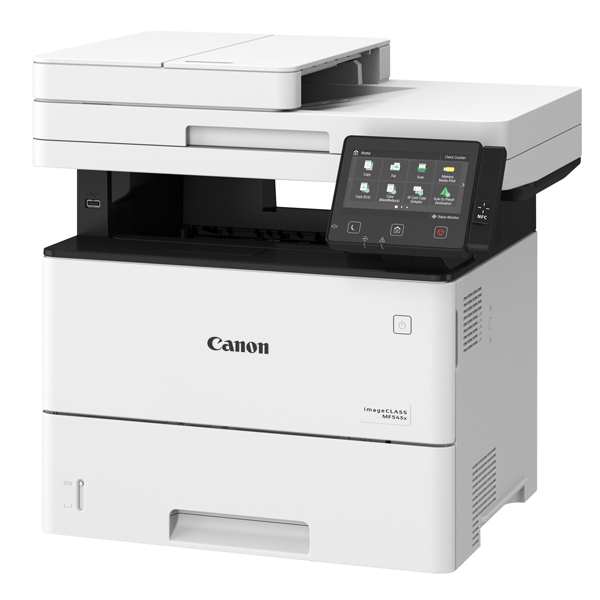 Raising Operational Efficiency
Meeting the needs of today's fast-paced work environments, the imageCLASS MF543x, MF449x and MF445dw allow users to complete tasks faster with less waiting time. Featuring quick single pass scanning of two-sided documents and swift printing speeds of up to 43 pages per minute (ppm), the high-performance printers help busy offices breeze through heavy workloads. Coupled with various combinations of paper cassette options, the printers allow up to a maximum of 2,300 sheets for efficient paper handling. The smart printers also support a hassle-free toner replacement process, facilitating the removal of protective toner seals automatically, and allowing work to resume quickly with minimal manual handling.
Incorporating QR Code Scan and NFC Touch & Print features, the new printers ensure easy device pairing with the Canon PRINT Business app for mobile printing. Other mobile printing solutions supported by the printers include Google Cloud Print™, Apple® AirPrint™ and Mopria® Print Service, enabling users to perform daily tasks wirelessly from any connected device with absolute ease.
Additionally, the intelligent printers help users streamline workflows and simplify work tasks effortlessly. With the pre-installed Application Library, users can customise and create various one-touch solutions that effectively automate tasks according to individual work requirements. Notably, the Scan to Preset Destination allows users to scan documents with preferred settings and send to pre-defined destinations, simplifying scanning workflows by converting multiple steps into a one-step operation for maximum efficiency.
Boosting User Convenience 
Equipped with a large 5-inch colour touchscreen LCD, the imageCLASS MF543x, MF449x and MF445dw offer a great user experience with simple navigation across the intuitive user interface. Smartphone-like virtual QWERTY keyboard and the display of high resolution icons in a neat layout provide users with superb ease of use. Available as a shortcut on the home screen, the printers allow users to make copies of identification cards and passports in various layouts via a quick one-touch operation. Supporting greater convenience, users can easily preview PDF files from their USB memory media before sending the documents for print.
Achieving Desired Cost-effectiveness
With high-yield toner cartridges, users can print more documents in between toner replacements, achieving cost efficiency with increased page yield and reduced cost per print. The imageCLASS MF543x, MF449x and MF445dw also allow users to preview stored faxes and delete unnecessary faxes before printing to avoid print wastage. Additionally, with Department ID, administrators can implement restrictions on functions for different departments such as limiting print function, and set print quotas to minimise wastage.
PIXMA INK EFFICIENT G7070 AND MONOCHROME GM4070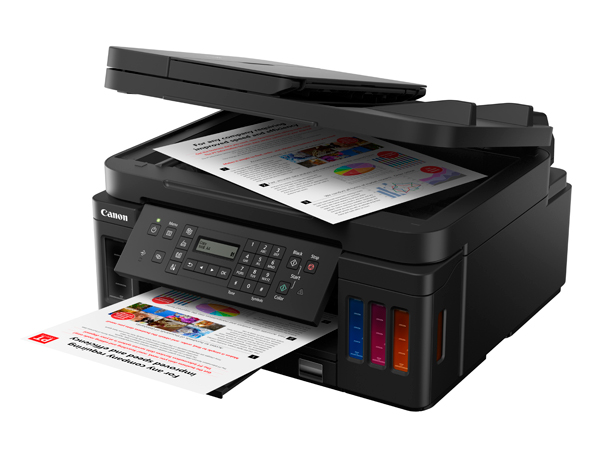 PIXMA Ink Efficient G7070 All-in-One
This multifunction printer combines print, copy, scan and fax functions in a compact body.  A 35-sheet Automatic Document Feeder ensures easy batch scan jobs for home or office which have huge scanning needs.  An Ethernet port and wireless connectivity ensures flexibility in placement anywhere in the office or home environment, while a 2-line LCD panel makes it easy to perform and confirm printer settings.
PIXMA Ink Efficient Monochrome GM4070 All-in-One
This unique monochrome printer is built for delivering stacks of black-and-white printed documents, but unlike other single ink designs on the market, it accepts a conventional colour ink cartridge for occasional colour printing when the need arises. When the colour cartridge is removed, the printer snaps back into character as a no-nonsense all-in-one monochrome printer, churning out up to 8,300 black-and-white documents off a single ink bottle refill.  The printer is also equipped with a 35-sheet Automatic Document Feeder for batch scanning or copying demands,
Integrated Ink Tank System
The PIXMA Ink Efficient G printers feature integrated refillable ink tanks to deliver a small footprint.  The front-facing ink tanks are designed with a see-through window so that a user can assess the level of remaining ink visually.
New ink bottle design for fast ink filling
A new ink bottle design drains ink readily into empty ink tanks, with no need for squeezing during the refill process. A two-way channel in the ink bottle funnel regulates air pressure intelligently so that ink filling stops automatically once the maximum ink level is achieved.
Pigment black ink formulation has also been improved, delivering a higher optical density when printing on plain papers, so text and fine printed lines show enhanced contrast.
Appetite for High Volume Printing
With the Canon Ink Efficient G Series, users will never again have to make the painful choices between quality and quantity. The printers deliver up to 8,300 black-and-white and 7,700 colour1  document pages on a bundled set of four ink bottles, delivering significant cost savings on ink supplies for businesses that need to print frequently and in large volumes.
Vivid 4R-sized photo1 prints eject in just 37 seconds, and the G7070 supports printing of borderless images on glossy papers up to A4 size.
Two-Way Paper Feed Design
With front cassette or rear tray feeding options, two kinds of media can be loaded at any time. Users can load ID card sized papers, envelopes, and glossy photo papers in the rear tray, and pack the 250-sheet front cassette with A4 plain office papers for document printing. The front cassette also features a useful monitoring window so that paper supplies can be readied when paper is running low. Both feeding orientations can even be deployed to enjoy up to 350 sheets of uninterrupted printing for very large print jobs.
Full Network Compatibility
The versatile PIXMA Ink Efficient printers support Wired LAN and Wireless LAN2, making them suitable for placement anywhere in the office. The printers also support Wireless Direct, allowing direct communication and printing from smartphones without the need for a wireless router.
Printing from mobile devices and the cloud
The printers let you print and scan from your iOS and Android mobile devices (smartphone, tablets and laptops) through the Canon Print Inkjet/SELPHY app. The G7070 also supports Apple AirPrint, Mopria and Canon Print Service (Android plugin) for direct printing. Connect to your Facebook and Instagram accounts through the Canon Print Inkjet/SELPHY app or access photos on Dropbox and Google Drive via the Canon PIXMA Cloud Link service. Documents and photos can be printed directly from your social network accounts and other supported cloud services.
Professional Poster, Flyer and Menu Designer with PosterArtist Lite
Using Canon's free-for-download PosterArtist Lite, users can make use of more than 1,300 pre-loaded templates, photos and clip art to design a wide range of flyers, posters suitable for different businesses.
WIRELESS PRESENTER PR500-R AND PR10-G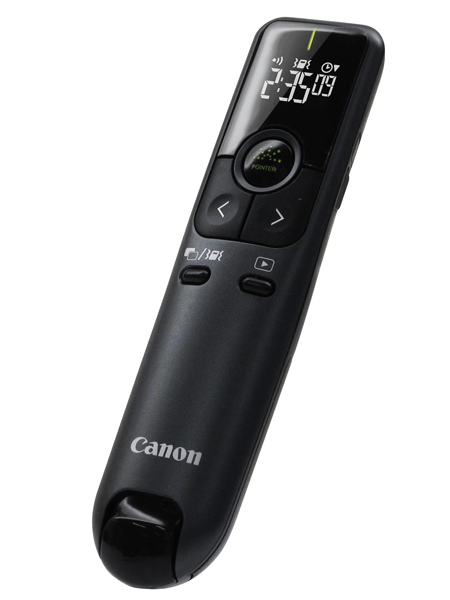 Highly Visible Lasers
The professional presenters are built with highly visible lasers. The PR500-R stands out with an ultra-bright red laser dot — double the intensity of ordinary red laser pointers which are 650nm wavelength and 1mW power while the PR10-G is built with a green laser with eight times more visibility than red and more visible on LCD screens.
Ergonomic, Stylish Design
Smooth moulded exterior, and fitted with ergonomically placed buttons that provide tactile feedback for hours of comfortable use. USB wireless receiver docks cleanly in device so it will never be misplaced.
Long Wireless Range
The PR500-R can reach up to 20m coverage while the PR10-G reaches to 30m coverage with both operating on 2.4GHz radio frequency, for complete freedom of movement in the largest venues and settings.
Compatible with Windows and Mac OS X
Plug-and-play installation on Windows and Mac OS X, switch easily between PowerPoint and Keynote presentations using a slider-switch.
Battery Indicator
A battery level indicator ensures accurate monitoring of remaining power. Device runs on 2 AAA batteries (included).
Backlit LCD Display
The PR10-G has a backlit display for clarity when presenting in low light, showing timer functions and alerts.
Blank Screen and Vibrations
The PR10-G has additional functionalities when it comes to blank screen in comparison to PG500-R. The PR10-G creates a black screen to refocus attention on presenter and enables users to set vibration pattern ON/OFF during their presentation, making the experience more seamless.
PRICING
| | |
| --- | --- |
| Model Number | Retail Price |
| imageCLASS LBP226dw | RM 1,585 |
| imageCLASS LBP228x | RM 1,785 |
| imageCLASS LBP325x | RM 4,360 |
| imageCLASS MF445dw | RM 3,025 |
| imageCLASS MF449x | RM 3,395 |
| imageCLASS MF543x | RM 3,999 |
| PIXMA G7070 | RM 1,679 |
| PIXMA GM4070 | RM 1,059 |
| PR500-R | RM 148 |
| PR10-G | RM 328 |
AVAILABILITY
The products are now available at authorised Canon distributors and dealers nationwide.
canonimageclassmfpmulti-functionofficepixmapresenterprintersoho