Axiata Game Hero announces Final Championship Winner
Axiata Group Berhad ("Axiata") today announced the grand winner of its first eSports tournament, Axiata Game Hero. Held at KL Convention Centre in conjunction with Comic Fiesta, Axiata Game Hero 2019 saw Free Fire – Battlegrounds ("Free Fire") players battle it out at the Grand Finals yesterday for a chance to win a share of MYR 500,000 in prize money. The tournament launched in May this year attracted the participation of close to 50,000 gamers in over 500,000 games. Axiata Game Hero also garnered a social media reach of over 2 million viewers.
The first mobile gaming tournament of its kind in the region, Axiata Game Hero was played by gamers from Malaysia (via Boost) as well as three of Axiata's operating markets, namely; Cambodia (via Smart Axiata), Indonesia (via XL Axiata) and Bangladesh (via Robi Axiata). The grand finals kicked off with the participation of 48 gamers from these countries – with each squad comprising four players. The top three squads from each country were then selected to battle it out for the champion's title.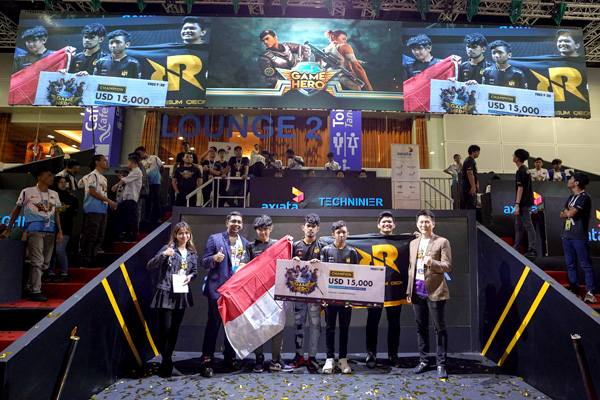 Upon conquering the final level at the intense weekend championship showdown, RRQ HADES claimed victory and took home the grand cash prize of RM65,000. Team leader, Richard William Manurung, 20 from RRQ HADES said, "We're so happy to win! Our last win was quite some time ago and we have not been ranked too well so this win is such a booster and motivation for us and the squad".
Mr Aravin Kumar, representing Axiata's Group Strategy and Marketing Division and Dato' Lion Peh, Chief Executive Officer of Techninier Sdn Bhd were present to give out the cash prizes to the winners.
In recent years, eSports has seen rapid growth with a projected market value of over USD $74.4 billion in 2019, driven by easy access to mobile devices and high-speed internet connections. Since the announcement of Malaysia participating in eSports in the 30th edition of the SEA Games, Axiata together with Techninier Sdn Bhd has invested over RM6 million to support and encourage digitally savvy youth across Malaysia, Cambodia, Indonesia and Bangladesh to take advantage of new opportunities in this digital age.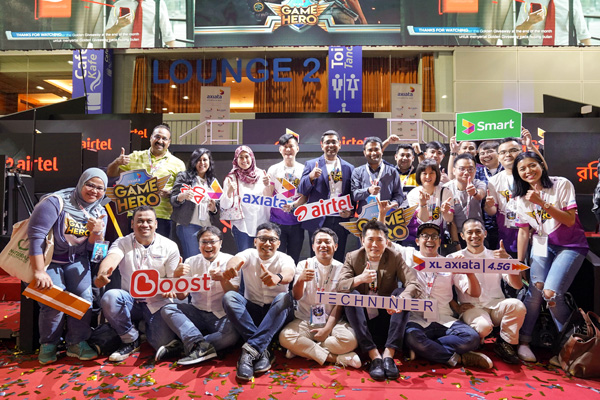 "As one of the leading telecommunications groups in Asia, we are naturally excited about the possibilities uncovered by digital and technological shifts and Axiata Game Hero is an excellent opportunity to encourage greater talents to emerge in the eSport space. It was also a pleasure partnering again with our Malaysian content developer, Techninier Sdn Bhd this year. Professional gaming is already a career in several countries and we hope the concept of reward-based income from tournament prizes will drive and inspire gamers in our country. Congratulations to the winning team for their well-deserved efforts," said Peggie Lim, Head of Product Innovation and Partnerships at Axiata.
Game Hero 2020 will be back for a second season with a bigger and more exciting game to aspire more players to pave their way to become eSports professionals. Stay tuned for updates on Game Hero 2020. For more information, visit www.gamehero.asia.
axiataesportsfinalgame herogamingmobiletournamentwinneryouth