Shake & Win RM1,000,000 in OYO Money
OYO Malaysia will be offering RM1,000,000 in OYO Money and other attractive prizes, including free stays at selected OYO Hotels & Homes in Malaysia and vouchers from other partners as part of OYO's Shake & Win campaign, launched today. The campaign was conceptualised and executed by the growth marketing team at OYO Malaysia.
To participate, you just need to launch the OYO app and shake your phone to unveil your prize. Each person is limited to one chance daily. This is to ensure as many people as possible have the opportunity to participate and win the attractive prizes.
The OYO app may be downloaded from the App Store or Google Play Store for free.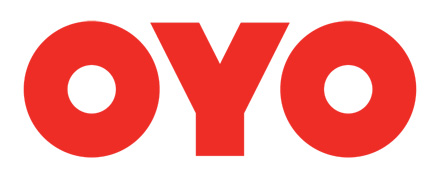 Tan Ming Luk, Country Head, OYO Malaysia said the campaign was launched to encourage more people to use the year-end holiday season to enjoy the country's warm hospitality and attractions.
"With Visit Malaysia Year 2020 only a few weeks away, this will be a good time for Malaysians to visit more places and experience more of the country. We want to support Tourism
Malaysia's Visit Malaysia Year 2020 initiative by offering guests good-value accommodation wherever they are in Malaysia.
"With more than 16,000+ leased and franchised rooms in over 500 hotels and homes across 50+ cities and towns in Malaysia, there is an OYO room for everyone, almost everywhere in Malaysia," concluded Ming Luk.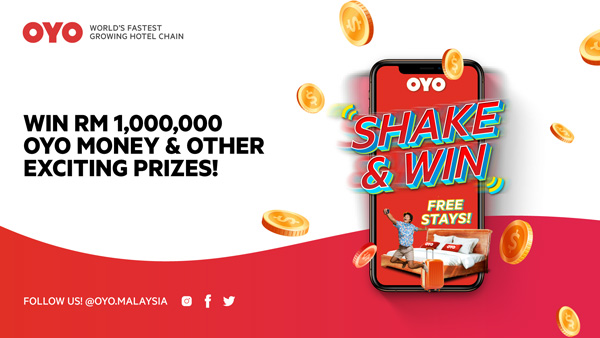 OYO revolutionised the fragmented and legacy-driven budget hospitality space by empowering small and independent asset owners with the operational capabilities and technology that enables them to compete with big hotel chains and achieve high occupancies and, therefore, yields. Globally, OYO is present in 800+ cities across 80 countries. This includes presence in 160+ cities in over 1,500+ franchised and leased hotels across Malaysia, Indonesia, the Philippines and Vietnam.
For more information, log onto www.oyorooms.com.