Lenovo brings World's Smallest Commercial Desktop to Malaysia
Lenovo announced today the availability of the world's most compact commercial desktop series in Malaysia. Designed to empower the workforce in various work environments with a single cable, the ThinkCentre M90n-1 Nano and ThinkCentre M90n-1 Nano IoT are crafted for a world where space-saving, energy efficiency, performance, and manageability are necessities for a productive workplace.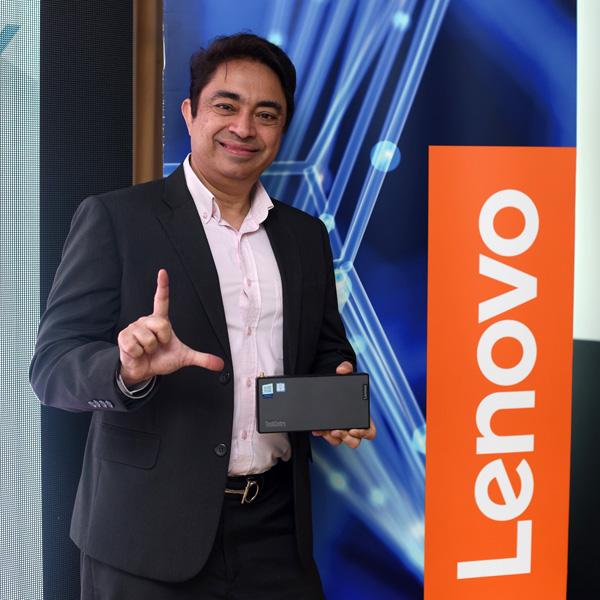 As organisations in Malaysia ramp up their digital initiatives, barriers including rising energy costs, increasing rent for workspaces, cybersecurity threat, as well as technology demands from the modern workforce are slowing businesses down from fully reaping the benefits of digital transformation. This is when the ThinkCentre M90n-1 Nano series comes into play.
ThinkCentre M90n-1 Nano ─ Powerful performance in an ultra-portable size
One-third the size of the ground-breaking ThinkCentre Tiny, the ThinkCentre M90n-1 Nano is the smallest commercial desktop in the world. Weighing as little as 505g, it brings space-saving convenience and manageability to any user while being just as powerful as any regular-sized desktop computer. Fitting behind the monitor with a monitor clamp, under the table, or anywhere with a VESA mount support; the ThinkCentre M90n-1 Nano makes a clutter-free workspace possible while saving up to 30 percent of energy costs annually.
With up to 8th Generation Intel® Core™ vPro™ i7 Processors and SSD storage, this desktop can easily handle heavy files, and allows users to seamlessly switch between multiple tasks. Moreover, the device offers the possibility to upgrade to 16GB DDR4 of memory and incorporates two M.2 SSD slots which offer flexibility to improve storage, enabling a work experience with incredible speed and responsiveness without compromising on storage capacity. It can also be conveniently powered by a compatible USB Type-C monitor or Type-C dock, thereby providing rich I/O experience to meet every business need.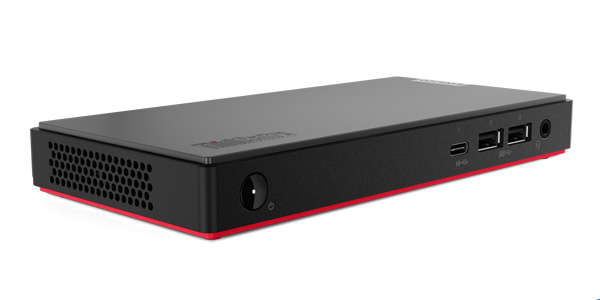 ThinkCentre M90n-1 Nano IoT ─ Unleash the potential of Internet of Things (IoT)  
Engineered to endure harsh operating temperatures, the ThinkCentre M90n-1 Nano IoT with military-standard-tested device reliability is ideal for manufacturing, retail, healthcare, and other IoT-centric industries. Built to be energy-efficient with an amazingly quiet fan-less design, it has a broader thermal range (0-50°C) and is developed for higher vibration and thermal environments.
As a secure IoT Gateway, the ThinkCentre M90n-1 Nano IoT is made to provide processing and security for the IoT devices that demand real-time responsiveness at the edge. By enabling the rapid relay of information between connected IoT peripherals, sensors, and devices, responsiveness and reliability are increased even in harsh environments.
Endless Possibilities with ThinkCentre M90n-1 Nano series
Lenovo engineered the ThinkCentre M90n-1 Nano series to provide exceptional responsiveness, speed and efficiency seamlessly in various industries such as education, healthcare and finance.
Education
Technology advancements in this digital age has transformed education, making the latest data on every subject a mere click away. On the other hand, as operating cost is always a critical concern, teachers are under pressure to minimize costs while also maximizing efficiency and productivity. The ThinkCentre M90n-1 Nano series provides teachers and administrators with the deployment flexibility necessary for optimal learning and helps the educators create a digital classroom from field research across the globe, all while consuming minimal power.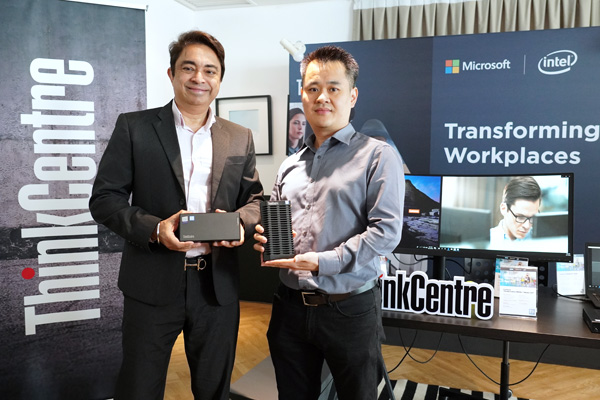 Healthcare
Healthcare demand and expenditures are increasing due to exponential advances in technologies and greater prevalence of chronic diseases. Clinicians frequently move between bedside, ward and theatre, making devices that can move with them highly desireable. The ThinkCentre M90n-1 Nano series offers clinicians maximum productivity by helping multi-disciplinary teams collaborate and align with each other, all while taking up minimal space. The compact powerhouse can be mounted behind the nurses' station, in patient rooms, and in reception areas, portraying its ultimate set up flexibility.
Finance
Regulation, the rise of fintechs and the seismic shift of consumer expectations have put the financial sector on the front line of digital transformation. High-octane financial services markets particularly demand high performance techology solutions. Key challenges around maintaining a competitive advantage and finding new efficiencies are balanced by exciting growth opportunities and potential profit from new technologies. The ultra-compact ThinkCentre M90n-1 Nano series allows connection to multiple displays and peripherals through a wide range of ports, enabling financial analysts to multitask on multiple-monitor set-ups. This kind of versality makes the ThinkCentre M90n-1 Nano series ideal for the financial sector, where switching rapidly between applications and screens could mean the difference between profit and loss.
For more information about the devices, please visit www.lenovo.com/my.
Pricing and Availability
The Lenovo ThinkCentre M90n-1 Nano and Lenovo ThinkCentre M90n-1 Nano IoT are now available for order through Lenovo Malaysia Sales Team ([email protected]).
desktoplenovonanopocket sizeportablethinkcentretransformingworksplace