Golden Screen Cinemas presents First Malaysian Movie in 4DX
Local film-goers are in for a treat this year, as the highly-anticipated movie 'WIRA', co-produced by Golden Screen Cinemas (GSC), hits screens in both 4DX and D-BOX formats.
Unveiled during a press screening at GSC's flagship 1 Utama Shopping Centre theatre, 'WIRA' will be the first Malaysian movie to be shown in the immersive 4DX cinema format – a multi-sensory experience that incorporates not only movement, but also wind, water, lighting, smell, and more to a tune of 20 signature effects. For those, who prefer to feel the action only in movement, 'WIRA' will also be showing in D-BOX at over 14 GSCinemas locations nationwide.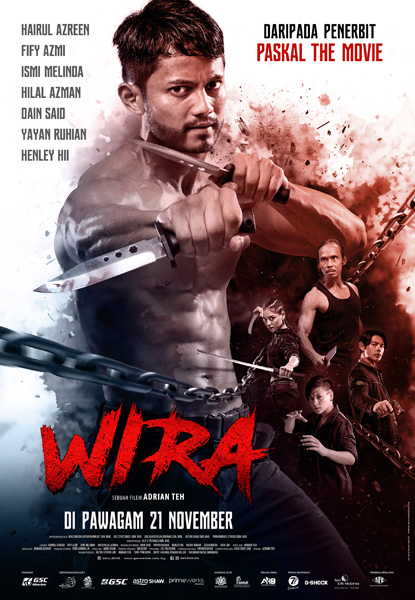 At the preview screening, guests had the chance to rub shoulders with the director and cast of 'WIRA' who were present to catch the movie in 4DX for the first time as well. Director Adrian Teh was joined by cast members Hairul Azreen, Fify Azmi, and Henley Hii at the screening, alongside invited guests and members of the media.
"As a homegrown brand that has been in Malaysia for over 32 years, GSC has always supported and celebrated the development and showcase of local movies and talent. While we continue to extend our enriching cinema experiences with the acquisition of innovative cinematic technologies, marrying it with the content that we co-produce is an initiative we are taking to breathe excitement into local movies for audiences," said Ms. Koh Mei Lee, Chief Executive Officer of Golden Screen Cinemas.
She added, "We hope that by continuing to support and promote local film talent, we are opening more doors for the industry to gain international recognition."
"We believe this production can be commercially successful, elevating the standards of our local film industry. The producers of WIRA, comprising Multimedia Entertainment, ACT2 Pictures, Golden Screen Cinemas, Astro Shaw and Primeworks Studios are glad to bring to Malaysian audiences this action extravaganza in 4DX and D-BOX," said Mr. Tung Yow Kong, Senior Manager of Content Development at Golden Screen Cinemas.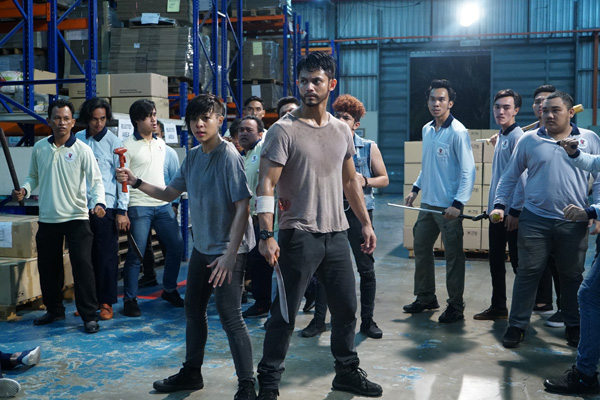 Directed by Adrian Teh, 'WIRA' revolves around an ex-military man returning home after a long absence to help his family out of a sticky situation with a local thug. Will he be able to save his family, and his community? Starring Hairul Azreen, Fify Azmi, Ismi Melinda, and Dato Hilai Azman, with special appearances by Dain Said, Yayan Ruhian, Henley Hii, Josiah Hogan, Zizan Razak, and Jack Lim, 'WIRA' is geared to be the action blockbuster this year. Tickets for 'WIRA' will be available this 21 November 2019 at GSCinemas and will screen in 4DX and D-BOX formats.
To celebrate the availability of 'WIRA' in 4DX, movie-goers can also enjoy a special promotion at GSC, where a pair of tickets will be available for only RM49 (40% off its original price of RM80). This promotion will run for a limited time and will only be available from 21 November to 4 December 2019. 4DX is currently available at three cinemas including GSC 1 Utama, GSC IOI City Mall, and GSC Paradigm Mall JB.
For more news and updates, follow GSCinemas on Facebook, Twitter, or Instagram or visit the website at www.gsc.com.my.