Predator Helios 700 – Boost Your Performance with HyperDrift
The highly-anticipated Predator Helios 700 has landed on Malaysian shores and is ready to unlock its true potential with its signature HyperDrift keyboard. This powerful beast is engineered for gamers who seek uncompromising gaming experience with a unique hardware innovation that slides out, literally!
One of the most eye-catching features is the unique HyperDrift that allows increased airflow up to 18.9% through the top of the laptop, enabling gamers to push the powerful components to their maximum. The mesh and Corning® Gorilla® glass offers a view of the customized thermals at work. To match the HyperDrift design, Predator Helios 700 comes with Dual 4th Gen Aeroblade™ 3D Fans that maximize airflow while minimizing noise through the 59 specially designed ultra-thin (0.1mm) bionic metal blades.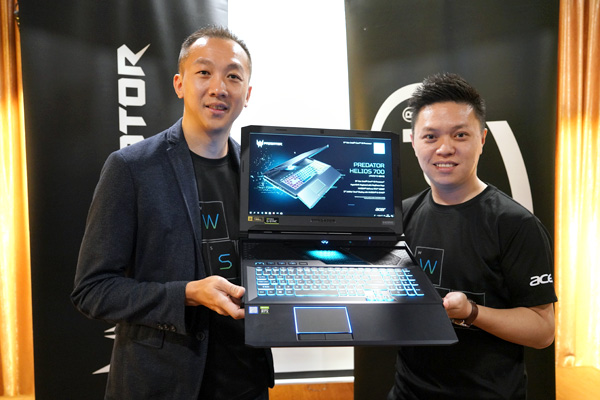 Housed within the Predator Helios 700's metallic shell is the powerful 9th Gen Intel® Core™ i9 processor with NVIDIA® GeForce® RTX 2080 with 8GB of dedicated GDDR6 VRAM and 32GB of DDR4 RAM that is upgradable to 64GB and 1TB PCIe NVMe SSD (2 x 512GB) in RAID 0 configuration. It also comes with a HDD upgrade kit that allows the user to further level up the gaming beast.
Understanding gamers are continuously yearning for better performance, Predator Helios 700 allows gamers to easily overclock the laptop by pressing the Turbo key and/or by sliding out the HyperDrift keyboard. The laptop comes with four performance modes: Normal and Fast in docked keyboard mode; Boosted and Extreme in undocked keyboard mode.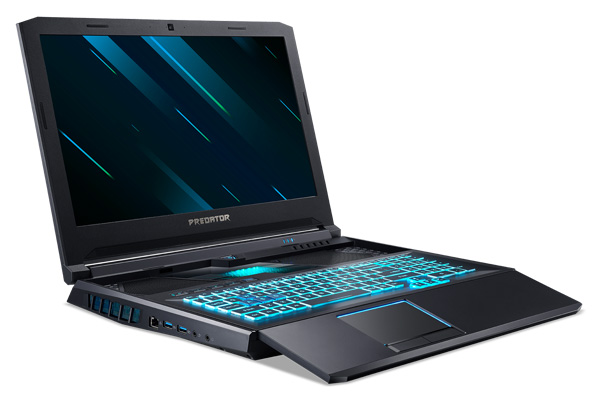 The HyperDrift keyboard also improves ergonomics. With the keyboard closer to their body, gamers can keep a good distance from the 17-inch screen without over extending their hands. It provides desktop-level comfort in a laptop form factor. The keyboard also features per-key RGB lighting, anti-ghosting and MagForce WASD keys. The MagForce Keys use analog-like linear switches that trigger actuation immediately upon the initial press, and increase up to 100% to give players more precise movements in-game. A Precision Touchpad is outlined with blue lighting and features two discrete mouse buttons below the pad for easy clicking. Aware that connectivity is crucial for gaming, Predator Helios 700 comes with Killer™ Wi-Fi 6 and Killer™ Ethernet E3000 to enhance gaming experience by maintaining a lower ping.
To complete the package, Predator Helios 700 comes with a 17.3" 144Hz IPS display supporting G-sync, dedicated hotkeys, TURBO key and PredatorSense™ key enabling users to access the utility app at their fingertips. Additionally, PredatorSense™ for mobile allows gamers to monitor or overclock from their phone.
Available immediately at Acer official online stores and all Acer authorized resellers nationwide, the Predator Helios 700 is priced at RM17,999.
The unveiling of the gaming behemoth in Malaysia coincided with the announcement of the return of Asia Pacific Predator League which will be held in Manila on 22 – 23 February 2020. Participants from 17 countries will battle for the total price pool of USD 400,000 while the prize pool for Malaysia alone is USD 25,000 (RM 100,000).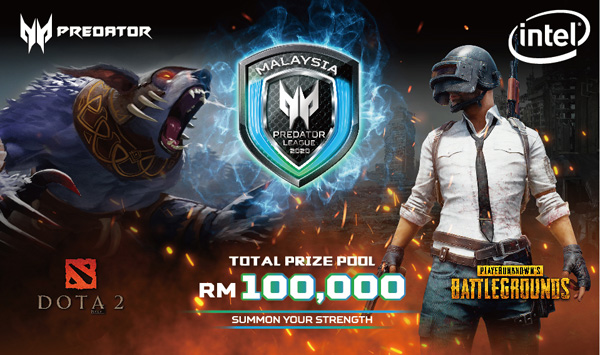 Prior to that, participating regions began registering for their local qualifier competitions in October which will see the Malaysian Grand Finals for DOTA 2 held during Level Up KL in KLCC on 9 & 10 November and PUBG Grand Finals on 7 & 8 December at Battle Arena, Jaya Shopping Centre to determine which gamers will be representing Malaysia in the Asia Pacific Predator League 2020.
For more details and latest information about this event, please log on to www.predator-league.com.
For more information, please visit Acer Malaysia Facebook or call Acer's Product Infoline at 1800-88-1288 (9am – 6pm, Mondays to Fridays). Photo Journalist
Gadgets, Photography, Automobile, Lifestyle
Acergaminghelios 700hyperdriftipslaptopnotebooknvidiapredator