OPPO Reno2 First Sales Roadshow achieved Double the Sale compared to its Predecessor
OPPO recently launched its revolutionary OPPO Reno2 series in Malaysia enabling Malaysians to empower their creativity with steady video performance and high definition photography features. OPPO opened up to their first sales of the OPPO Reno2 series at an interactive and rewarding roadshow event held at Sunway Pyramid, LG, Orange Concourse. The first sale roadshow of OPPO Reno2 also achieved double the sale compared to the previous model, the OPPO Reno.
If you are looking to upgrade your smartphone to a high-performing model, that offers multiple features in photography and videography coupled with a sleek modern design, the OPPO Reno2 roadshow checks all boxes. The smartphone model has partnered with telco giants like Maxis, Digi and Celcom to offer multiple mobile deals and packages for customers eager to lay their hands on the latest OPPO Reno2. O-fans and consumers can make their way to the roadshow to learn more about these deals and make value purchases.
"The overwhelming response we received to the Reno series, acted as a stimulus for us to introduce the Reno2 to Malaysia. Retaining its original impact on art and creativity, the Reno2 takes user experience even one step forward. We are sure that customers who experience the Reno2 will be amazed by what they can achieve with a smartphone. The Reno2 will lend a new perspective and set new expectations for creators and artists," said Nikki Chen, Marketing Director, OPPO Malaysia.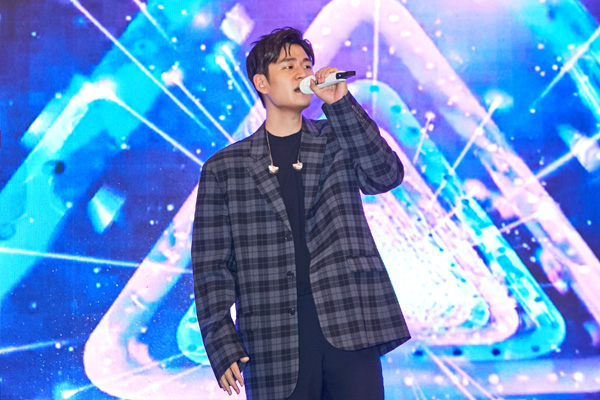 Adding glamour to the roadshow, singer and songwriter Eric Chou made a much-anticipated appearance to the roadshow, delighting O-fans and other attendees. The charming personality entertained the crowds with his melodious voice and wit, as well as participated in a meet and greet session with excited fans.
Staying true, to their vision of creativity and limitless imagination, the OPPO Reno2 roadshow allowed attendees to experience the upgraded features that has been raving in the media. Attendees came to understand the credibility that the Reno2 was given with high performance in its photography, videography and overall presentation. It truly is all one needs to imagine and create further. OPPO Reno2 is poised for an exciting journey in Malaysia.
Customers who couldn't wait to get their hands on the latest device started queuing at the OPPO Reno2 First Sale Roadshow as early as 6:00 am. Wei Qin, the first one at the queue enthuses, "I'm thrilled to be the first one to get the OPPO Reno2. I really love their Ultra Night Mode feature, and I can't wait to try it out! Also, I'm glad that OPPO is giving out free bubble teas to all of us waiting, it just shows how much they care and appreciate their customer".
Kevin Yip, who was second in line also expressed his excitement to try out the OPPO Reno2 Ultra Steady Video Mode, "I saw the OPPO Reno2 features online and I immediately wanted to get it. I love traveling with my wife, and now I can capture beautiful memories with her while travelling using the OPPO Reno2".
"I can't wait to get my hands on the new OPPO Reno2 to try out the Ultra-Wide Angle lens and the 5x Hybrid Zoom with 20 digital zoom!" said Lee, who stood third in line behind Kevin.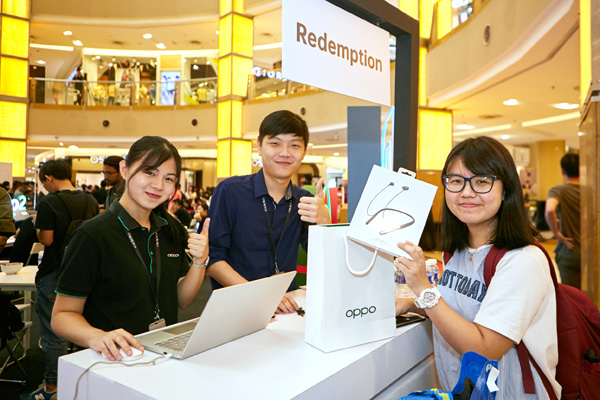 Advanced Camera Tech Unleashes User Creativity
OPPO is dedicated to pushing the boundaries of mobile photography. The Reno2 will come equipped with four cameras that provide a full focal length imaging system; offering a 5x Hybrid Zoom, Ultra-Wide Angle lens and more. Three lenses of varying focal lengths work in unison to create a unique 5x Hybrid Zoom effect from the ultra-wide-angle to telephoto, which also fuses image technology to ensure a smooth, seamless zoom transition. This means crisp, ultra-high-quality imaging in long-distance scenarios; like presentations where textual information needs to be seen, or at a concert when users want to capture a clear picture of on-stage performers. The Ultra-Wide Angle lens feature provides an impressive 116° perspective, bringing out even more different images and photo themes. Users can now shoot vast and boundless landscapes day or night, and even in small or confined spaces, demonstrating the handset's exceptional performance regardless of the subject or environment.
With a 48MP primary lens equipped with Optical Image Stabilization, F1.7 aperture, and a 1/2-inch sensor along with Quad Bayer technology, Reno2 can achieve better performance in low light. The Reno2 Series' Ultra Dark Mode covers an entire range of different night scenes via a powerful NPU, and OPPO fine-tuned algorithms. Even if light levels measure below 1 lux, it elevates your photos beyond naked eye through hardware network-optimized AI noise reduction. Meanwhile, software dynamic exposure adjustments also secure optimal picture brightness allowing you to reveal objects in the night with the use of a built-in NPU speeding up picture processing. While the naked human eye can't penetrate darkness, with Reno2 now users can capture stunning scenes such as fireflies at night and candlelight dinners.
But a single photo can't tell a whole story, and with social media users increasingly shooting video, OPPO is paying more attention to Videography than before. OPPO's industry-leading Ultra Steady Video Mode technology ups the stability of videos, enabling users to capture steady videos while running, skiing, skateboarding, cycling, and more. It's achieved through an IMU measuring device with a high sampling rate and a hull sensor, equipped with Electronic Image Stabilization and Optical Image Stabilization. These compensate users' shaky shots more accurately, and together with a 60fps frame rate, enhance image stabilization, fluency, and overall image quality.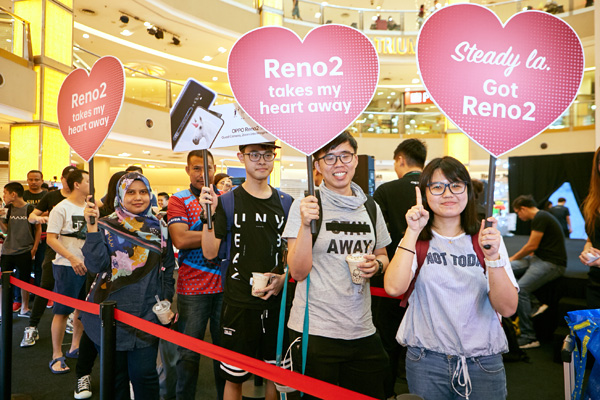 User-centric design combines practicality with style
The Reno2 is also equipped with a 6.5" AMOLED screen, 2400×1080 resolution, and a screen-to-body ratio of 93.1%, made from durable 6th Generation Corning® Gorilla® Glass. The Reno2 F feature a slightly smaller 6.5'' AMOLED screen, with 2340×1080 resolution, and a screen-to-body ratio of 91.1%, made from toughened 5th Generation Corning® Gorilla® Glass. The Reno2 comes with the improved Sunlight AMOLED Screen, which offers sufficient brightness even in bright outdoor environments while extending screen service life by 50% and reducing power consumption by 6%. The Reno2 comes with a Shark fin Pop-up Camera, which supports an ultra-clear backlit shots and all-new AI Beauty Mode while the Reno2 F feature a 16MP pop-up front camera featuring an Atmosphere Light.
The Reno2 series feature seamless, one-piece curved bodies, and with the use of three-layer stripping technology, OPPO has achieved a glossier, multi-toned look that shows off different color shades from different angles. This creation of a varying and dynamic aesthetics contrasts the Reno series, which conveyed a more reserved, static design. They feature rear cameras that remain hidden under the back cover, which itself is made from durable 5th Generation Corning® Gorilla® Glass.
The OPPO Reno2 Series "Twilight Mist" color way takes influence from the mesmerizing beauty of nature. Using sophisticated manufacturing techniques, deep hues combine with dream-like neon detail for a graceful, iridescent color that moves in a different light. For Luminous Black, the light-emitting area employs a roll-processed uneven nano-texture, which achieves an illuminating effect when viewed from a specific angle. The use of the Ribbon Transfer 2.0 process produces a unique color gradient effect which is superimposed over the illuminated texture, which is exclusive to the OPPO Reno2 series. The gradual illumination effect causes the black color to change brightness levels when viewed from different angles, similar to varying depths of water and representing the mysterious beauty of the deep sea.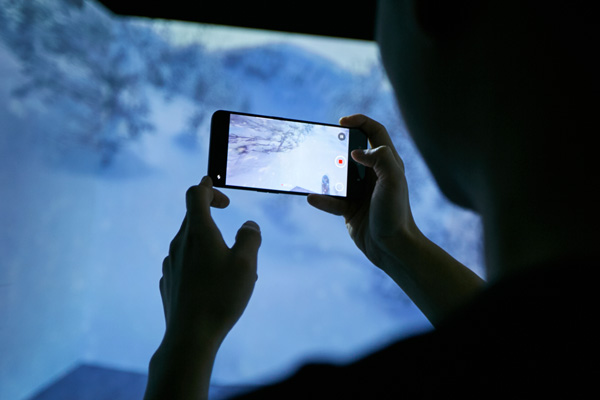 Cutting-edge hardware and software that delivers superb performance
The Reno2 Series is powered by ColorOS 6.1, running on the latest version of Android Pie 9.0, featuring a smoother and more enjoyable user experience. It provides a brand-new visual experience, including wallpaper designs that better match the phone's exterior design. Light, elegant, and borderless gradient colors are used to replace the previously used large-area color blocks, and new gestures to manage navigation make the phone more comfortable to operate with a single hand.
This Reno2 series offers a complete gaming experience, with optimized features like Touch Boost 2.0, Frame Boost 2.0 and Game Space. Touch Boost 2.0 helps users avoid common pitfalls of running hardcore titles while Frame Boost 2.0 analyses the status of mobile performance so that frame rate and stability will be adjusted to prioritize a first-class gaming experience. Frame Boost 2.0 will also allocate resources to avoid the consumption of too much power and the heating of the phone. What's more, Game Space collectively manages game apps to give users a distraction-free and more immersive gaming experience. Overall, the Reno2 Series has five-star gaming performance certification from TUV Rheinland, which tests the overall gaming performance of the phone from the screen, battery life, performance, and signal strength.
Also, OPPO has been concentrating on video content to deliver a more immersive experience together with the Reno2's series' high quality screen, Dolby Atmos®, and Hi-Res Audio.
The OPPO Reno2 series features fast and safe VOOC Flash Charge 3.0 technology. This uses a new VFC algorithm, significantly shortening the final 10% of charging time by doubling the trickle charging speed. VOOC Flash Charge 3.0 combines with the Reno2 series' 4,000mAh (Typ) battery to provide users with a much longer-lasting battery.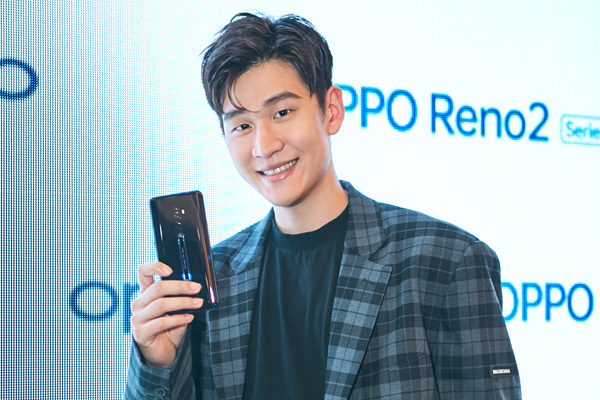 OPPO Reno2 series pricing and sales
The OPPO Reno2 is priced at RM2,299 while the Reno2 F is priced at RM1,599. Consumers can purchase their OPPO Reno2 at OPPO Concept Store, OPPO Official dealer stores or online at OPPO Official Website, e-commerce partners' store at Lazada or Shopee; and OPPO Chain store partners Senheng, senQ, and DirectD..
OPPO Reno2 Deals
OPPO Reno2 is available for sale today onwards at every OPPO Concept Store, OPPO Official dealer stores or online at OPPO Official Website, e-commerce partners' store at Lazada or Shopee; telco partners namely Celcom Digi Maxis, and OPPO Chainstore partners Senheng, senQ, and DirectD. AEON customer, you can use your AEON credits to get the OPPO Reno2 with low interest for a 12-month instalment. No deposit and credit card required! available in every concept stores, selected outlets and selected Telco stores from now till 30th November 2019.
Public Bank card holders, are also entitled to enjoy special promotions in the Spend & Win contest.From 26th October – 30th November 2019, Public Bank Card holders stand a chance to win OPPO RENO 2 (RM2299) or  Weloop Neo Smartband (RM389). However, customers that purchase the OPPO Reno2 with zero interest installment plan will be entitled to 2 lucky draw entries. And if you're an early bird, first 100 customers will receive 3% cash back (Capped at RM50) when purchasing the OPPO Reno2 with Public Bank at OPPO Concept Stores. Terms & Conditions Apply.
For more information on the OPPO products, visit OPPO Official Website & OPPO Official Facebook Page. Photo Journalist
Gadgets, Photography, Automobile, Lifestyle
androidcameraeric chouOpporeno 2reno2reno2 fsmartphonevooczoom