Mpire Auto Group chooses Shell Rimula Engine Oil for its Commercial Vehicle Brands
Mpire Auto Group, one of the fastest growing automotive groups in Malaysia, has chosen the Shell Rimula range of heavy-duty diesel engine oils as the official service-fill engine oil for its two commercial vehicle brands, Foton and JAC.
Mpire is the distributor for Foton View C2 and CS2 vans as well as the Foton Daimler heavy-duty trucks that are equipped with advanced Cummins engines. It is also the exclusive distributor for JAC light trucks, which are powered by Isuzu engines, in Malaysia.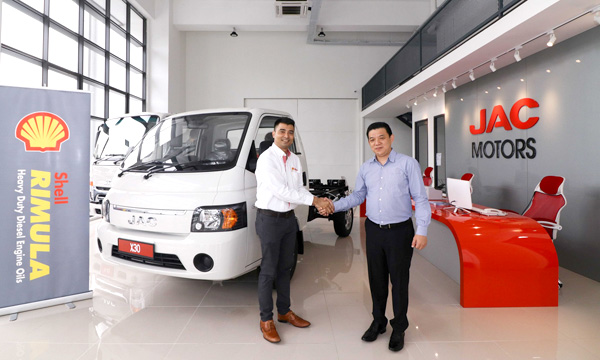 Shell Rimula R5 LE synthetic technology engine oil is well suited for the high oil drain interval and heavy-duty diesel engine found in Foton Daimler prime movers. Shell Rimula R4 X meets the demand for engine protection from the JAC range of light trucks that are often used as daily workhorses.
Mpire Auto Group Chief Executive Officer Lau Yit Mun said that the combination of a strong reputation and track record in lubricants, reliable products that are compatible with Foton and JAC's advanced diesel engines and excellent technical support led to the decision to choose Shell Rimula as the service-fill engine oil and Shell Malaysia Trading Sdn Bhd as the official lubricants supplier.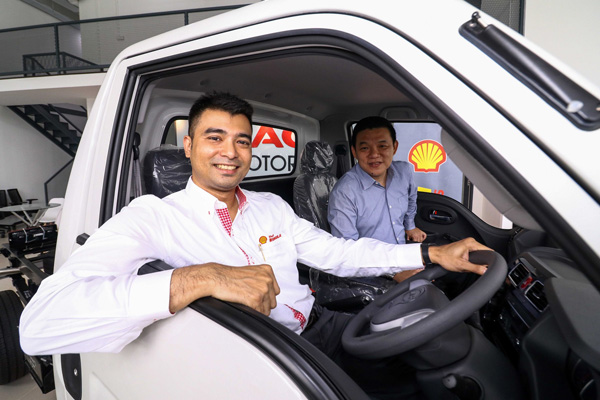 "Today's customers demand reliability and performance from engine oils and Shell is able to fulfil them," he said.
Shell Lubricants Marketing Manager – Malaysia & Singapore, May Tan said that as the top lubricants supplier in the world for the past 12 consecutive years, Shell understands the need to achieve lower total cost of ownership in today's challenging business environment.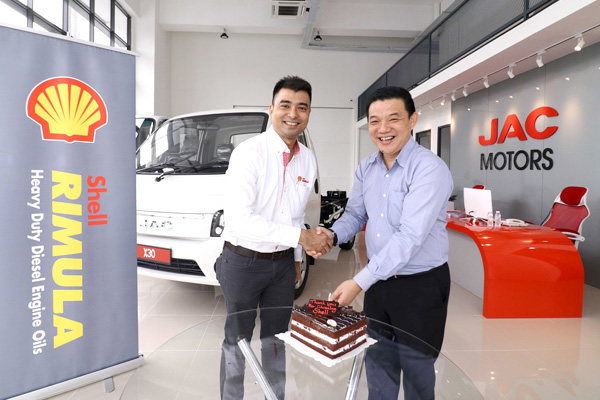 "Shell Rimula lubricants, especially our premium range, are designed to offer superior engine protection and cleanliness, longer oil drain intervals and better fuel economy while being able to withstand extreme temperatures and loads in tough operating environments," she further added.
Shell Malaysia is delighted to have Mpire Auto Group on board and looks forward to a fruitful collaboration ahead.
For more information, visit shell.com.my and mpiregroup.com.my.