Mio, Your Own Eyewitness on the Road
Mio, a leading maker of vehicle dashboard cameras, is proud to announce the launch of the new Mio MiVue 7 series dash cams which come with a three-year main device warranty to the Malaysia market.
These products were developed using a combination of thoughtful design and high-standard quality control. Mio employs over 350 R&D engineers and its quality management meets IATF 16949 international standards as laid out by the International Automotive Task Force. For years, we have delivered high quality products and received enthusiastic response from the market.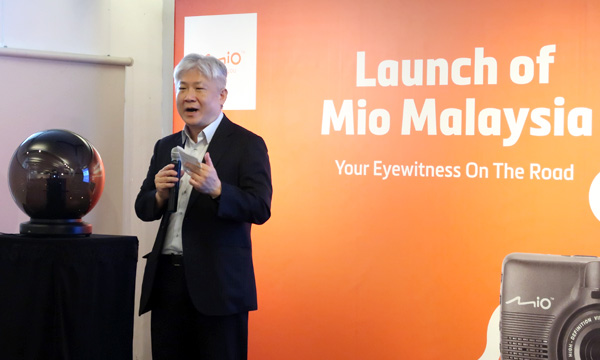 The new Mio MiVue 792 and MiVue 733 WIFI-embedded GPS dash cam not only captures crystal clear video quality but also feature real-time video backup capabilities. The WIFI-enabled devices automatically back up event videos by uploading them to the mobile phone via the MiVue app, allowing users quick and easy access to all videos.
"Mio is the pioneer in the global dash cam market," said President of MiTAC Digital Technology Corporation, Steve Chang. "Last year, we entered the South-Asia market in Thailand and Vietnam and we received highly positive feedback from both countries. Today, we are delighted to introduce our products into Malaysia, and I am confident of our future success in this region and beyond."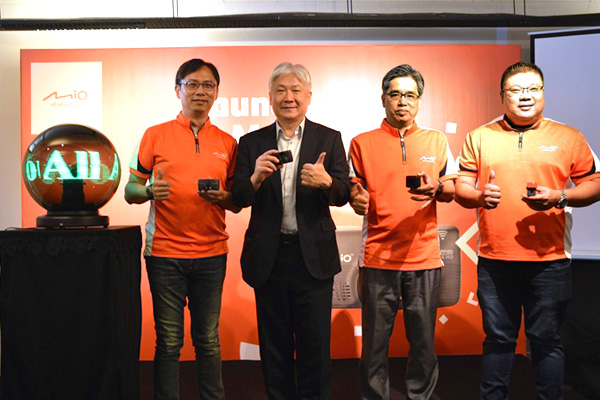 Automatic file transmission lets you see videos in real-time
With other dash cams, users are required to remove the device's memory card to access the videos on a computer. This is a lengthy and cumbersome process that could aggravate an already stressful situation. The WIFI-enabled Mio dashcams greatly simplify this process by backing up recorded video onto a mobile phone in real time.
Mio WIFI Automatic backup Features:
Real-time file backup: The device backs up event footage immediately so that videos are preserved and can be easily accessed
Uninterrupted video recording: Continues recording while the device connects with a mobile phone via WIFI
Optimized transmission file sizes: The device is set to record 20-second event videos (5 seconds before and 15 seconds after the incident) to ensure optimized transmission file sizes
Download resume: With one simple click, a video file download will start from where it left off if interrupted.
No interruption of calls: Users can still answer calls on their phone while videos are being backed up
Dual-camera support: Supports dual camera video file backup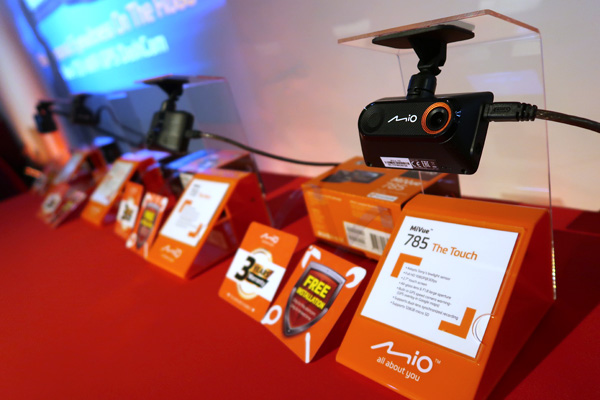 High quality image adjustment technology enhances crystal-clear video image
All Mio Dash cams undergo a battery of more than 50 rigorous tests to ensure the highest performance standards:
Loop recording: microSD™ card will automatically start over to cover the previous video clip when memory is full.
Automatic emergency record lock-up: when emergencies/incidents happen, the system will lock up the relevant video clip in a standalone file folder without overwriting it.
High-temperature resistant: operating temperature resistant up to 60 degrees Celsius.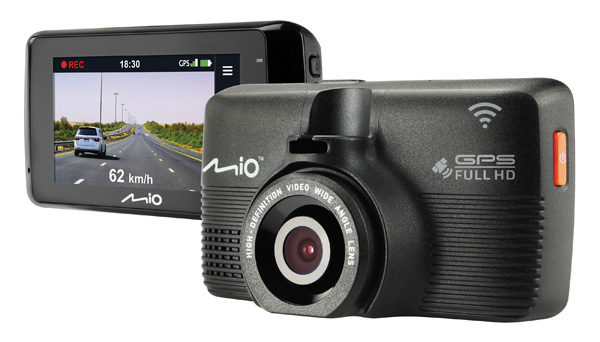 [The Premium] MiVue 792
The MiVue 792 features Sony's high quality STARVIS™ super low-light CMOS sensor that features near-infrared sensitivity, allowing four-time enhancement for video footage captured at night. What's more, the MiVue 792 is equipped with 140o-degree wide-angle recording, F.18 aperture, and Mio's exclusive image adjustment technology so that footage can be enhanced. On top of this, the device captures Full HD 1080p video quality at 60 FPS for sharp, clear videos.
In addition, the MiVue 792 comes with built-in GPS function which automatically records your driving information, including speed, altitude, longitude, latitude and heading. Users can use the parking mode function with an external power source.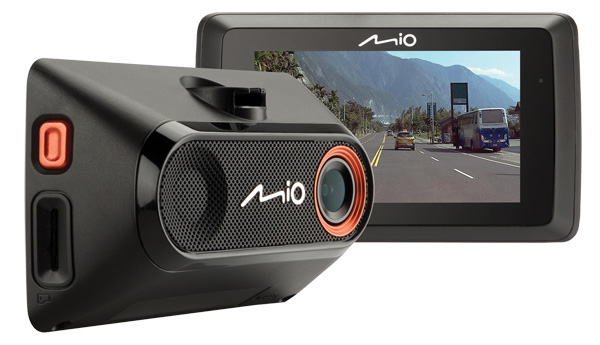 [The Touch] MiVue 785
Featuring Sony's high-quality CMOS sensor, the MiVue 785 excels at capturing images in low-light environments and records video up to 1080/30fps. The MiVue 785 is equipped with a 2.7-inch touchscreen and a user-friendly interface. The installed GPS system will track your location and driving information accurately and is fully built into the dash cam unit. In addition, an external power source will enable the dash cam to record in parked mode.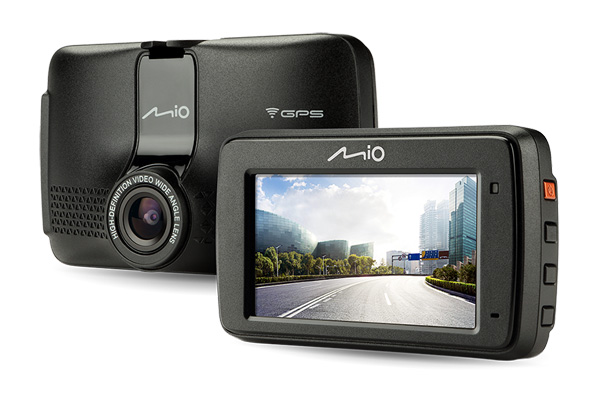 [The Hero] MiVue 733
The MiVue 733 features 1080P/30fps video recording quality and built-in WIFI backup function. It is also equipped with the GPS tracking function and allows recording in parking mode when paired with an external power source.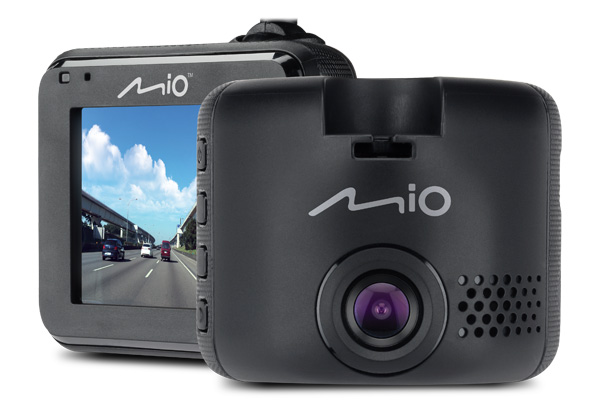 [The Best Value] MiVue C360
In addition to the MiVue 7 series, Mio is also launching our latest C series dash cam product – MiVue C360. It comes equipped with F1.8 aperture, 1080P\30fps full HD recording and Sony's low-light sensitivity CMOS sensor.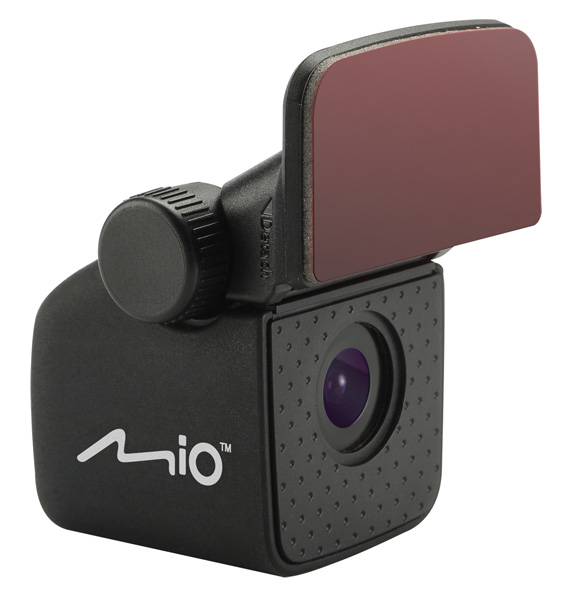 [The Rear] MiVue A30
The MiVue 792, MiVue 785 and MiVue C360 devices are compatible with the MiVue A30 rear camera, which is equipped with Sony's low-light sensitivity CMOS sensor, all-glass lens, 130-degree wide-angle recording, F1.8 aperture, and night video capture mode. The video quality can support up to full HD 1080p for both front and rear cameras.
All products are now available with prices starting at RM 799 for the MiVue 792, RM 599 for the MiVue 785, RM 499 for the MiVue 733, RM 399 for the MiVue C360 and RM 499 for the MiVue A30. Customers of select dash cam products will also receive a free MiLuxy beauty product. All dash cam products mentioned above come with a three-year main device warranty and free car dashcam instillation service.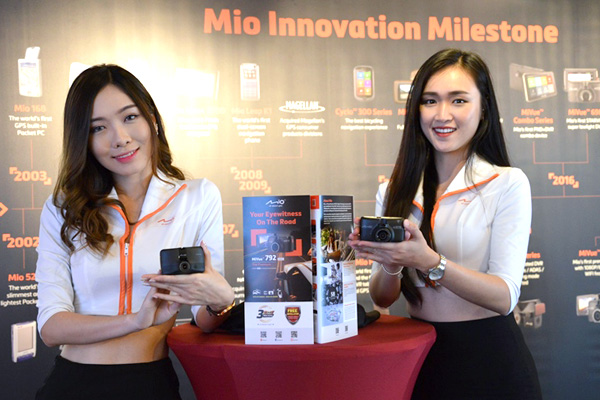 For more information, please visit: Photo Journalist
Gadgets, Photography, Automobile, Lifestyle