Dattel drives innovation in consumer intelligence with launch of inaugural IDEAHACK global challenge
ASEAN's leading consumer intelligence company Dattel launched its inaugural global consumer intelligence challenge IDEAHACK today – the first-ever competition of its kind, together with 14 partners. IDEAHACK is a global and open innovation initiative that aims to bring together inter-disciplinary talents from data science, research and analytics, psychology and sociology with AI and IOT talents and advocates to find new perspectives, ideas and innovative technology-based solutions that will enable better understanding of consumers.
Consumer behaviours in this time and age are constantly evolving and becoming extremely complex, necessitating the ability to look at data differently in order for businesses and other organisations to be agile and nimble when interacting with their audiences. Today, it goes beyond just understanding audiences on the surface level, but instead, the aim is to understand the underlying currents influencing their behaviours in order to make swift changes to policies, products or services.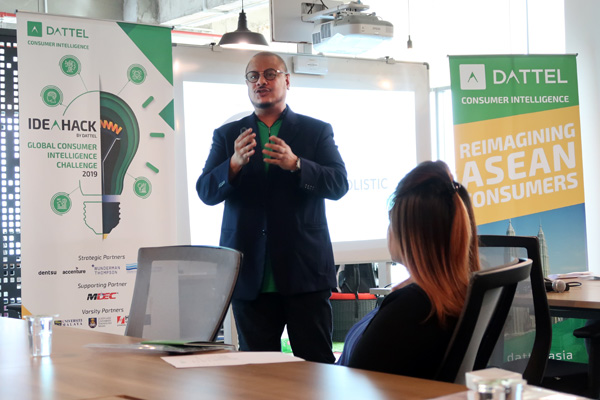 "We want to reach out to potential collaborators globally who view data and consumer intelligence differently – just like us at Dattel. IDEAHACK is an opportunity for data-loving people anywhere in the world who have unorthodox ideas of capturing the consumer journey or behaviours using innovative techniques, methodologies or technological solutions, to take their ideas further. This aligns with what Dattel has always set out to achieve, which is understanding consumers holistically and looking at capturing consumer data from omnichannels, using Dattel's unique methodology, and spearheading consumer intelligence gathering and analysis through our proprietary offline and online systems," said Ashran Ghazi, Chief Executive Officer of Dattel.
He added, "We are extremely proud to work side-by-side with so many esteemed partners – strategic, supporting, university and community partners, as well as government agencies at the national level. Through partnerships with these 14 organisations for IDEAHACK, we aim to establish a robust ecosystem to drive new ways of understanding all the consumer data that surrounds us. Having the support of government agencies and being able to work with them also allows us to lend our perspective to the understanding of consumer intelligence in policymaking."
Present to witness the launch were Dattel's partners for IDEAHACK, namely from Accenture, Dentsu, Wunderman Thompson, Value Innovation Group, Malaysia Digital Economy Corporation (MDEC), University Malaya, University Teknologi MARA, HELP University, Management and Science University (MSU), Ustart Global, Beta Foundation, New Entrepreneurs Foundation, Technopreneurs Association of Malaysia (TeAM) and E3Hubs.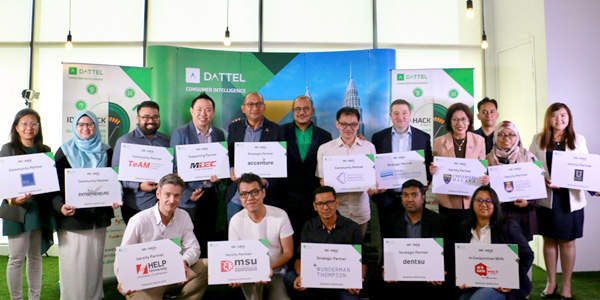 Submission for IDEAHACK
IDEAHACK will be open for submissions globally from 1 October to 30 November 2019. The top 10 entries shortlisted will be announced in December and pitching will take place in January 2020. Three winners will be selected in the final round, and will participate in the Dattel Incubator from February 2020 onwards for two months.
This global challenge is open to problem solvers and innovators aged 18 and above from anywhere around the world, who have ideas and methods for capturing and analysing data that are innovative and relevant to Dattel's Consumer Intelligence approach. Participants can make submissions as an individual, team, start-up or research/education institution.
The submission process requires participants to submit a video of their concept and idea and a written document that identifies the area of consumer journey tackled, the solution, technical concept implementation and an introduction of the participating team members.
The submissions will be evaluated based on impact and its feasibility of being adapted into Dattel's product line or offered as part of Dattel's commercial services.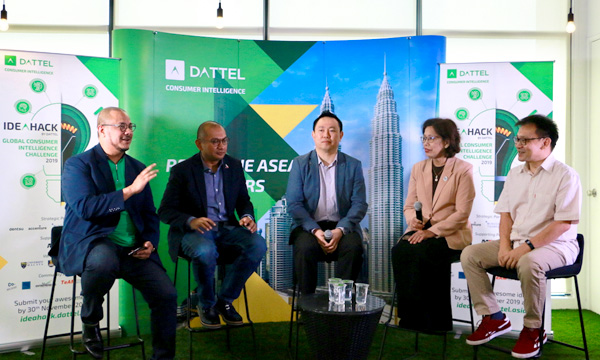 The three winners selected in IDEAHACK will be awarded cash prizes. The first prize winner will walk away with USD1,500, second prize – USD500 and third prize – USD200. Upon further evaluation, participants with ideas deemed suitable for developing on a pilot scale may also be invited for participation in a two-month incubation activity at the Dattel Incubator. Incubator participants have full access to mentors and advisors and the opportunity to develop a prototype, as well as receive a monthly allowance and data science and technology support.
"Through IDEAHACK, Dattel targets to propagate the idea that companies should study behaviours first in order to identify the demographics that will relate to those behaviours. This can only be done by capturing and analysing data through methods that are innovative, and Dattel's consumer intelligence approach is an ideal way to achieve this," Ashran concluded.
For more information on IDEAHACK and to submit, please visit ideahack.dattel.asia. Photo Journalist
Gadgets, Photography, Automobile, Lifestyle
analyticschallengecompetitionconsumerdatadattelglobalideahack