OPPO Partners with KL Photography Festival to crown 'Beyond Your Vision' Contest Winners
OPPO, a leading global smart device brand, has partnered with Kuala Lumpur Photography Festival (KLPF) to announce the winners of the 'Beyond Your vision Photography Contest'. OPPO teamed up with various platforms which included the newspaper media: Sin Chew Daily, Oriental Daily News and Berita Harian; radio station: ERA.FM; tech media: Zing Gadget, TechNave and Wiser.my; and lastly our e-commerce partners Lazada and Shopee to give away amazing prizes worth up to RM 95,000.
The contest saw more than 7,000 entries submitted in various thematic categories such as Story of The World, Story of Creativity, Story of The Night, Story of The People, and Story of Patriotism ran from 22 July to 20 August. Participants were allowed to upload an unlimited number of photos of the same or different categories to increase their chances of winning, but only one photo was chosen as the winner and one winner was chosen for each photography category.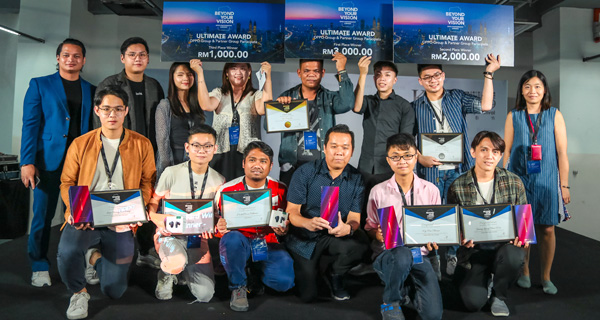 All photos had to be embedded with the OPPO watermark and uploaded onto Instagram using the hashtag #BeyondYourVision. #OPPORenoSeries, and a hashtag of the corresponding category that the participants had selected.
When it came down to deciding which the best photos were, OPPO engaged with famous photographers Grey Chow (Professional Photographer of Nature – Travel Landscape and Astro), Keda Z (World Most Outstanding Photographer Celebrity 2019), and Alex Tan (Asia Top 30 Photographer) to step in and be the judges for the final stage of the contest, where all the first prize winners were competing for the OPPO Ultimate Award. The winners of the OPPO Ultimate Award brought home cash prizes worth RM3,000 (First Prize), RM2000 (Second Prize), and RM1,000 (Third Prize).
"OPPO has always strived to encourage creativity among the youth. Through this contest, we wanted to inspire the young photography enthusiasts to look through life from different perspectives and unleash their full creative potential, especially with our OPPO Reno 10x Zoom.  We made the concept of 'DSLR in a pocket' possible, allowing users to further their vision and see things with a new lens." said Nikki Chen, Brand Director of  OPPO Malaysia.
"I am glad to be given this opportunity by OPPO Malaysia to showcase my photography skills at KLPF today. I'm also over the moon for having won the first prize of the OPPO Ultimate Award. I had hoped to win, but it's still a shock because  Malaysia is filled with so many talented photographers," said Lee Fong Yeen, First Prize Winner of The OPPO Ultimate Award.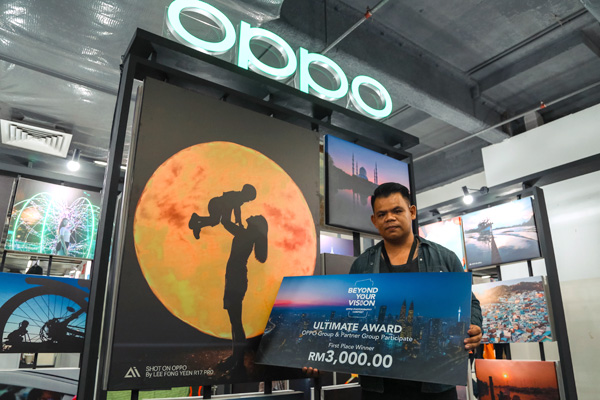 The jury believes that the winning image includes the techniques required, such as balanced elements in the frame, the right emphasis of the main subject and proportion which is the foundation building blocks for composition. The use of Ultra Night Mode feature reveals the beauty of night and brought out a mood of a proud mother and an intimate moment shared with her child.
OPPO R17 Pro's ultra night mode shooting capabilities include creating clarity and brighter pictures by allowing more light through at a controlled rate. OPPO specially created new AI Ultra-clear Engine, where users can get enhanced night shooting ability. Users also get enhanced colours and pure imaging resulting in an amazing night shot with a simple press of shutter as shown in our selected winning image. The jury also expects smartphone photography to become increasingly popular as it makes it easy to capture the most natural and authentic shots especially with OPPO's high imaging technology.
The KLPF 2019 starts today until 25 August at Viva Exhibition Hall. KLPF is an annual highlight for the local photography community, and photography buffs who visit are also able to share their experiences and techniques for taking good photos. It is also a venue for people to get good bargains on photography-related equipment.
"We are delighted to be partnering with KLPF again this year. This is a great opportunity for OPPO to feature the potential and technical prowess of the OPPO Reno 10x Zoom, which is almost on par with a DSLR camera. We also want to help push forward the trend of mobile photography to a greater level of quality and efficacy" said Nikki Chen, Brand Director of OPPO Malaysia.
For more information regarding the contest, please refer to this link here: oppomalaysia.com.my/beyondyourvision.
For more information on the OPPO products, visit OPPO Official Website & OPPO Official Facebook Page.