New Canon imageCLASS Colour Laser Printers help Busy Offices increase Operational Efficiency
Canon Marketing (Malaysia) Sdn Bhd, Malaysia's leading imaging solutions provider today announced the launch of the new imageCLASS series of A4 colour laser single-function printers (SFPs) and multi-function printers (MFPs) designed to deliver outstanding colour printouts and streamlined work processes. The latest lineup enables Small Office Home Offices (SOHOs), Small Medium Enterprises (SMEs) and workgroups within large enterprises to further enhance productivity, as well as workflow and cost efficiencies.
"With the introduction of the new imageCLASS Colour Laser Printers, Canon aims to help boost productivity and deliver a new class of experience to benefit businesses," said Sandy Lee, Head of Consumer System Products (CSP) Division of Canon Marketing Malaysia. "Packed with Canon's revolutionary V2 Colour Technology and versatile connectivity, the latest range of printers deliver readily available printouts in outstanding hues. The new printers also feature an innovative Application Library that facilitates day-to-day work, promising maximum convenience and great user experience."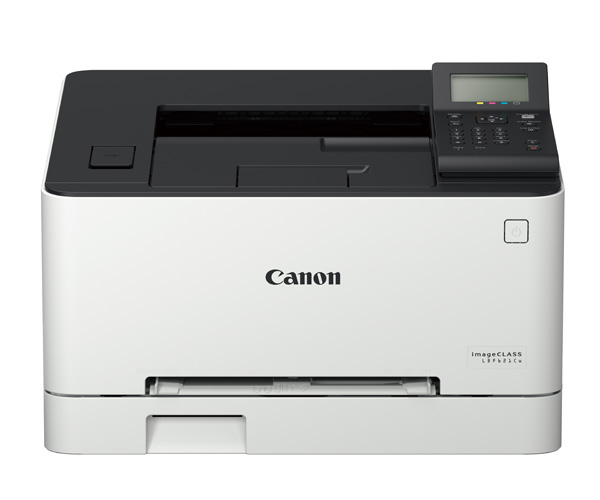 Meeting the demands of today's offices
Designed to meet the needs of today's mobile workforce, the new printers offer versatile connectivity and help on-the-go workers print conveniently via mobile printing solutions such as Canon PRINT Business, Canon Print Service, Google Cloud Print, AirPrint®, and MOPRIA™. In addition to Gigabit Ethernet network connections, the full range of printers now come equipped with Wi-Fi for wireless connections along with Direct Connection capabilities, allowing mobile devices to connect directly to the printers without the need for external routers. Incorporating QR Code Scan, NFC and built with a large 5-inch colour touch panel, the LBP664Cx, MF641Cw, MF643Cdw, MF645Cx and MF746Cx, provide an intuitive user experience with easy and seamless navigation across the well-designed touchscreen interface.
As with the award-winning Canon imageRUNNER ADVANCE Generation 3 colour multifunction devices (MFDs), the new imageCLASS colour printers employ the same revolutionary V2 Colour Technology. Through the enriched colour profile, users can expect remarkably vivid and vibrant printouts for a stronger impact on business communications.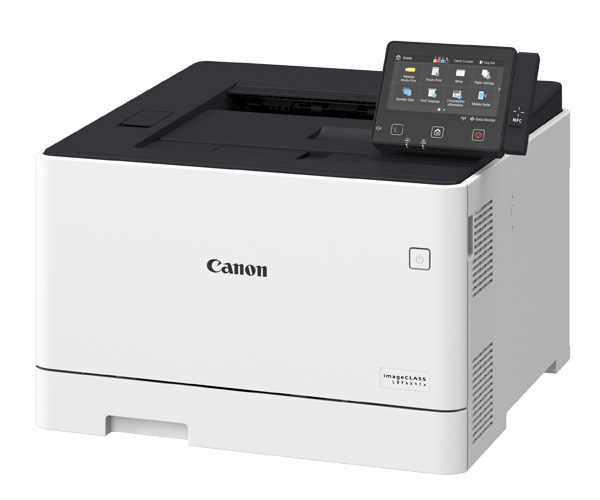 Tailored to the needs of busy offices
Featuring enhanced print performance, the MF643Cdw and MF645Cx offer a swift print speed of 21 pages per minute (ppm), while the LBP621Cw, LBP623Cdw, LBP664Cx and MF746Cx delivers a remarkable print speed of 27 ppm. All models now come equipped with a high capacity 250-sheet paper tray that reduces time spent on frequent paper reload, allowing work to carry on with minimal disruption. Supporting a hassle-free toner replacement process, the printers facilitate the removal of protective toner seals automatically and minimise the manual handling of cartridges.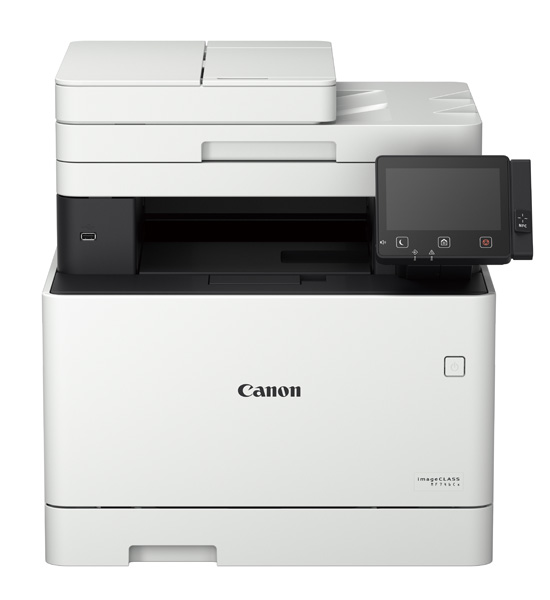 Improved cost efficiency for greater performance
The latest range of colour printers utilises high-yield toner cartridges that allow users to print more documents in between replacements, helping businesses achieve cost efficiency with increased page yield and reduced cost per print.
The new imageCLASS colour MFP range enables administrators to easily track print usage and identify potential areas for cost reduction via uniFLOW Online Express, a simple cloudbased print management solution supported on the MF645Cx and MF746Cx. In addition, uniFLOW Online Express offers secure cloud-based authentication to prevent unauthorised access and usage for added security.
Availability
The latest imageCLASS series are now available at authorised Canon distributors and dealers.
Businesscanondocumentefficiencyimageclassmfpofficeprinterprinting