MoneyGram Renews Contract with EZ Money
MoneyGram, a global provider of innovative money transfer and payment services, has extended its partnership with EZ Money, its largest agent partner in Malaysia, through the year 2024. The contract renewal ensures MoneyGram service availability at all EZ Money branches and agent locations.
"For 10 years, we have enjoyed a successful relationship with EZ Money to simplify sending and receiving money from around the world for our customers in Malaysia," said Yogesh Sangle, Head of Asia Pacific & South Asia at MoneyGram. "Our commitment to this region remains steady and unchanged and we are proud to continue our work with EZ Money as we keep a focus on accessibility, convenience and financial inclusion for the communities in this essential market."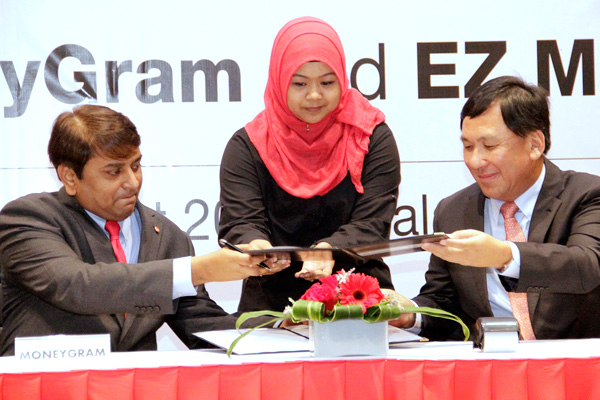 A substantial number of EZ Money customers using MoneyGram to send money are migrant workers in East Malaysia. With this contract renewal, EZ Money will be rolling out money services business (MSB) agent programs in West Malaysia with large retail organisations and other entities. EZ Money continues to expand its footprint to offer easy solutions for customers across Malaysia, recently securing a master collaboration agreement with MBE Business Corporation Sdn. Bhd., the world's largest franchise network of retail shipping, postal, printing and business service centers, to provide remittance services at all participating MBE locations in West Malaysia.
"EZ Money prides itself on being a trusted Class A MSB Principal Licensee and is always striving to help our diverse customer base maintain the financial connections that matter the most to them and their loved ones," said Lim Ching Seng, CEO of EZ Money. "MoneyGram has proved to be a valuable partner in this effort and we are elated to continue our relationship with them."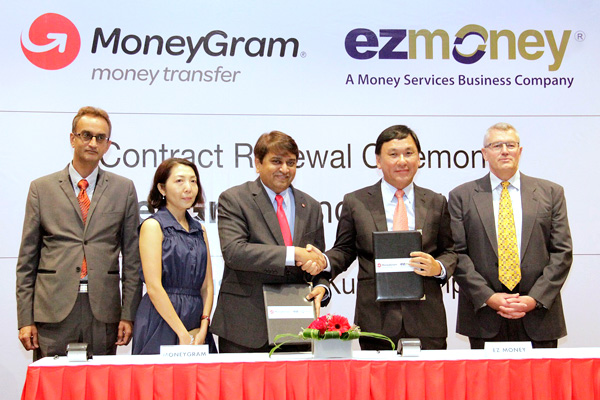 About MoneyGram International, Inc.
MoneyGram is a global leader in omnichannel money transfer and payment services that enables friends and family to safely, affordably, and conveniently send money for life's daily needs in over 200 countries and territories.
The innovative MoneyGram platform leverages its leading digital and physical network, global financial settlement engine, cloud-based infrastructure with integrated APIs, and its unparalleled compliance program that leads the industry in protecting consumers.
For more information, please visit moneygram.com.
Businessez moneymoneygrammsbpartnershippaymentrenewalservice