A homegrown customised car mat solution, TRAPO Asia today launches its TRAPO Mark II, the latest addition to its range of products to elevate and provide car owners a better driving experience. With the all new TRAPO Mark II,  TRAPO Asia aims to strengthen its presence locally and internationally by capturing more market share with its tailored fit and custom-made car mats.
TRAPO Asia, with the tagline "Trap Your Worries" is expanding its range of products to offer a better driving experience to all four-wheel enthusiasts. Founded by two siblings, Tzong and Zare Lee in 2016, TRAPO Asia offers full customisation of over 500 car models and all car mats are manufactured with care after thorough research to provide the best car mat solution.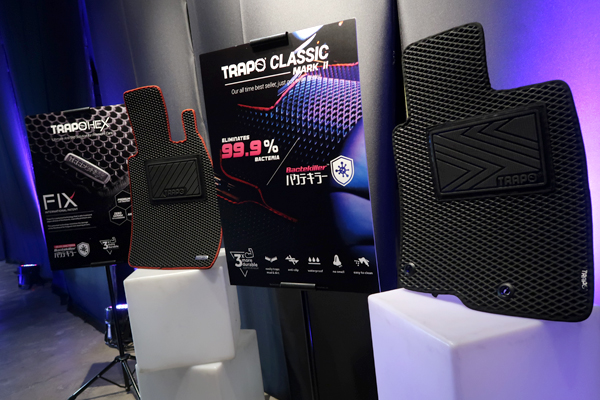 Over the last three years, TRAPO has captured 6% of Malaysia's newly registered car market share for being the first Malaysian car mat solution. Having served over 80,000 four-wheel enthusiasts and had expanded to Singapore and Indonesia, TRAPO Asia's founders are confident with the market potential and believe that the market can be tapped further.
"We are proud to achieve another milestone for TRAPO Asia today and we are confident in terms of achieving a double digit growth by year-end. TRAPO was created to be the car mat solution for every driver and we will continue to innovate and introduce new products in the near future to provide a wider range of options to fit the customers' driving needs. With Trapo Mark II, we are aiming to provide an all new perspective for Malaysians in terms of hygiene and looking for a 5% growth in market share," said Tzong Lee, co-founder of TRAPO Asia.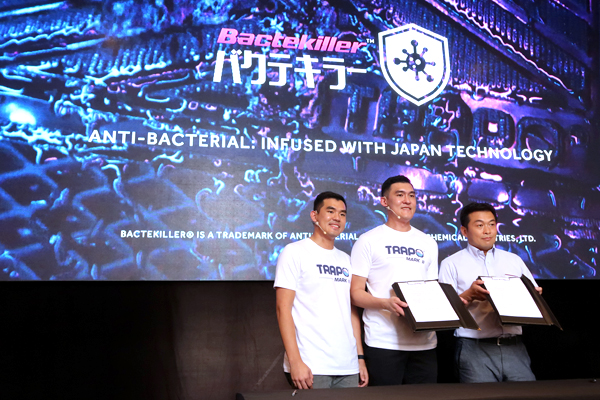 The all-new TRAPO Mark II utilises the Bactekiller technology by Fuji Chemical Industries Co Ltd which eliminates 99% of the bacteria on the car mat surface to provide cleaner and more hygienic car mats for the users. The Bactekiller technology prevents bacteria from reproducing on the surface of TRAPO car mats thus eventually killing it off. In conjunction of the launch, TRAPO Asia has signed a Memorandum of Agreement (MoA) with Fuji Chemical to be the sole car mat manufacturer to use the Japanese technology in Malaysia.
"We are proud to be the only authorised car mat manufacturer to work with the leading pharmaceutical manufacturer, Fuji Chemical Industries Co Ltd which has over 65 years of heritage. Drivers step on their car mats in and out everyday without realising the bacteria that they bring into their car. With this partnership, TRAPO Asia can now produce a state-of-the-art car mat, Trapo Mark II to provide a safe and cleaner option for all drivers" said Tzong.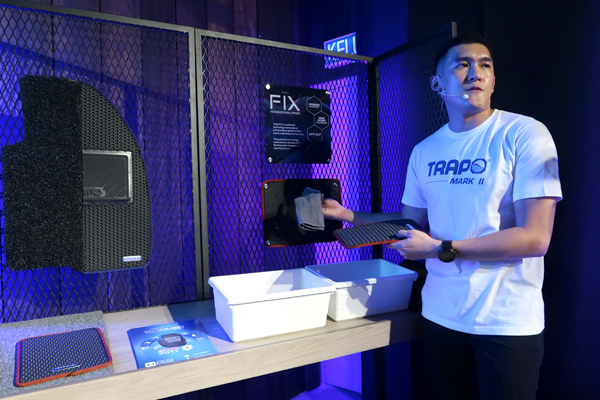 Creating a Sustainable Environment While Elevating The Driving Experience for All Car Drivers
According to research done by Nielson, Malaysia has the third-highest rate of car ownership in the world with 93% of households owning a car. Generally, Malaysians care about their car aesthetics and driving experience and TRAPO Asia aims to fulfill that demand of greater experience.
Understanding the market potential and industry gap, Tzong and Zare have come up with an intelligent solution by combining a growing problem with unused raw materials.  By using 50% recycled raw material and 50% part virgin fibres, the revolutionary Trapo car mat that traps dirt effectively, is waterproof and chemically safe was created.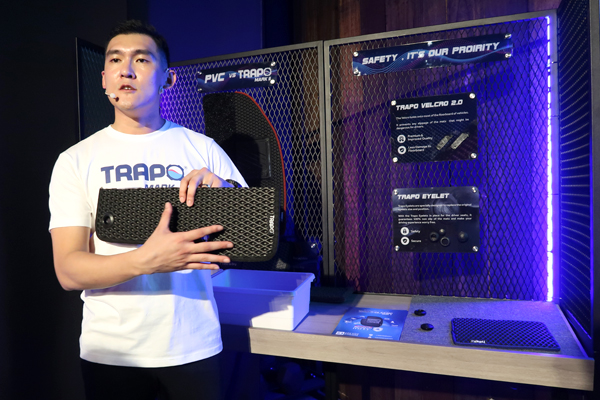 Furthermore, TRAPO Asia has always been a big believer in green and sustainable manufacturing. Therefore, in line with the 12th United Nations' Sustainable Development Goal, which advocates for responsible consumption and production, TRAPO Asia not only produces its car mats from foam waste from the production of toys but also gives its customers the option of trading-in previously bought TRAPO car mats as part of their corporate social responsibility. From there, TRAPO Asia recycles these trade-ins by increasing the foam waste ratio to produce its eco-friendly range, TRAPO ECO, in addition to TRAPO Mark II!
"We place great importance on maintaining an eco-friendly culture here at TRAPO. As such, we aim to be responsible for the waste from our manufacturing site and our car mats," said Co-Founder of TRAPO Asia, Zare Lee.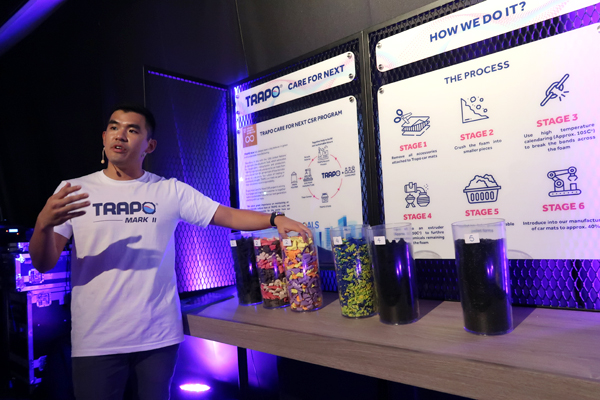 On top of offering car mats, TRAPO Asia is venturing into their in-house car accessories called Oxtra which includes Power-Cable, Car-Charger, Mini Vacuum and Phone Holder. All Oxtra products are carefully designed to ensure that the driver gets the best experience while using it.
"Currently there are so many choices in the market and car owners who want the best product often make misguided decision. Thus, Oxtra was created so that our customers can get the best experience out of it. Essentially, TRAPO wants to be the ultimate solution for every driver" added Zare.
To find out more, please visit TRAPO Asia's official website at  www.trapo.asia/my.