Feel the Bass! Sony adds new headphones to its EXTRA BASS range
Sony today announces the powerful addition to its audio range dedicated to delivering deep bass. Expanding the EXTRA BASSTM series, the WH-XB900N wireless noise cancelling headphones make it easier than ever for music lovers to enjoy their favourite tracks wherever they are with powerful sound and easy to use features.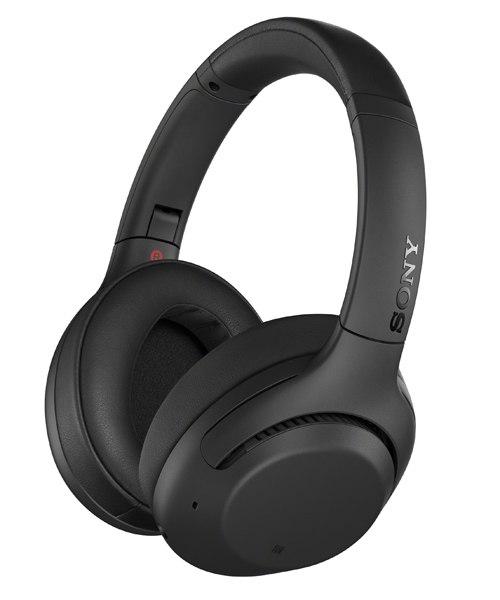 Love the bass and lose the noise with the WH-XB900N
Hear the bass and nothing else with the new WH-XB900N wireless headphones thanks to Digital Noise Cancelling. Digital Noise Cancelling cuts out ambient noise so you can hear more detail in every track. For those situations where you need to hear your surroundings, the WH-XB900N headphones include a quick attention feature. Simply touch the right earcup to quickly lower the volume of your music, enabling you to hear ambient sounds and conversations. Touch control lets you swipe the touchpad on the right earcup to play, pause, go back, skip songs and adjust the volume, making them perfect for use on the go.
The WH-XB900N headphones provide up to 30 hours of music with wireless freedom, allowing bass-heads to immerse themselves in music both day and night. The WH-XB900N headphones also have a quick charge function that provides up to one hour of wireless playback after just ten minutes of charging.
Your headphones are optimised for the Google Assistant, Amazon Alexa and your smartphone's native assistant like Siri, helping to provide a smarter, hands-free, voice-controlled experience. Just tap a custom button and ask your preferred voice assistant to play your favourite tracks and more.
EXTRA BASS™ beats
Sony's EXTRA BASS™ range is specifically designed to deliver powerful, deep and punchy enhanced bass response, making it ideal for fans of chart-topping music. You can enjoy Sony's much-loved EXTRA BASSTM sound on its range of portable wireless speakers, headphones and high-power audio systems.
At CES 2019, Sony announced three new portable wireless speakers to the range with the XB32, XB22 and XB12 as well as the XB72 high power speaker. Most recently, Sony added the WH-XB700 headphones to its line-up. Available from April, these headphones include improved vocal clarity, voice assistant compatibility and wireless freedom with an impressive battery life of up to 30 hours.
The WH-XB900N is NOW available in Sony Stores and authorised dealers in Malaysia at RM999.
For product specifications, please visit here. Photo Journalist
Gadgets, Photography, Automobile, Lifestyle
audiobassextra bassgoogle assistantheadphonenoise-cancellingsonysound