Fashion meets Tech: HUAWEI nova 5T appears globally to Malaysians
HUAWEI nova 5T was unveiled for the first-time, globally at Kuala Lumpur Fashion Week 2019 (KLFW). Lucky guests at the HUAWEI #WeAreNova Fashion Showcase were amongst the first in the world to catch a sneak peek of the new HUAWEI nova series.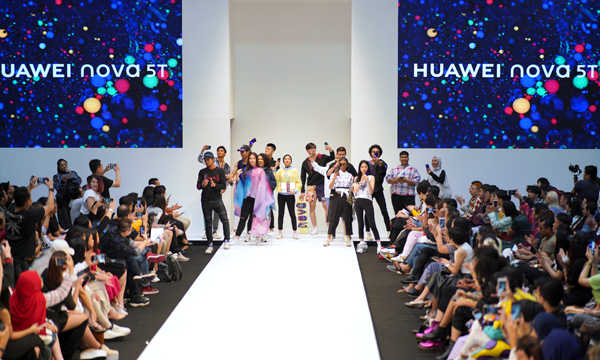 HUAWEI nova 5T, a dynamic icon that blends style with innovation, clearly captivated the crowd of fashionistas with its sleek trendy design paired with vibrant colours.
The fashion showcase which was exclusively designed for HUAWEI nova also showcased HUAWEI FreeLace Bluetooth Earphones, HUAWEI Watch GT, HUAWEI Watch GT Elegant and the HUAWEI Mediapad M5 Lite Tablet.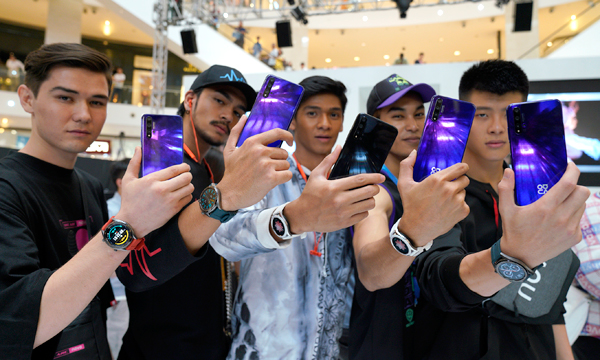 Accompanying the HUAWEI nova 5T on the runway were more than 70 exclusive pieces of garments, accessories and fashionable items. The wide range of fashion items, such as T-shirts, sweatshirts, hoodie, jackets and more were designed local designers in the recently concluded #WeAreNova fashion design contest.
The top 5 designers who successfully combined technology and style, chosen by a panel of KLFW judges, received recognition as the Top 5 nova favourites during the HUAWEI #WeAreNova Fashion Showcase.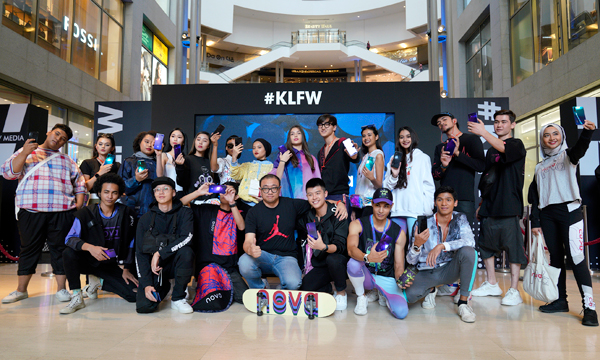 During the HUAWEI #WeAreNova Fashion Showcase, the new HUAWEI nova logo was unveiled. The logo unites the four elements, n-o-v-a, into a unique monogram. Representing a younger generation, it celebrates happiness and freedom. The HUAWEI nova series is truly a lifestyle proposition that creates emotional connections and motivates all to pursue a diverse life.
For more information, visit www.huawei.com/my.
androiddesignfashionfashion weekHuaweiklfwnova 5tsmartphonetrend