Canon unveils New EOS M6 Mark II, 90D and Two of the Zoom Trinity Lenses: RF24-70mm f/2.8L IS USM and RF15-35mm f/2.8L IS USM
Canon Marketing (Malaysia) Sdn Bhd, Malaysia's leading imaging solutions provider today announced the launch of the new EOS line-up: the Canon EOS 90D DSLR and EOS M6 Mark II, the latest addition to the EOS M series of mirrorless interchangeable-lens camera. Also released is the RF24-70mm f/2.8L IS USM and RF15-35mm f/2.8L IS USM zoom lenses, which are part of the trinity of lenses for photographers – 24-70mm, 16-35mm and 70-200mm.
"EOS M6 Mark II inherits the signature compact and lightweight form of its predecessor while packing a powerful punch, with improved AF tracking, DIGIC 8 imaging processor and high-resolution CMOS sensor, making it easier for user to capture life's precious moments," said Andrew Koh, President and Chief Executive Officer of Canon Marketing Malaysia. "With the EOS 90D, we have elevated the camera's operability; it is equipped with features commonly found in Canon's high-end models, such as a standalone multi-controller in the thumb position and a high-speed shutter release mechanism."
"Also, the latest additions of the new RF24-70mm f/2.8L IS USM and RF15-35mm f/2.8L IS USM zoom lenses to the RF lenses line-up will certainly meet their demands for a large aperture zoom lens with a maximum aperture of f/2.8 for the EOS R-series cameras," he added.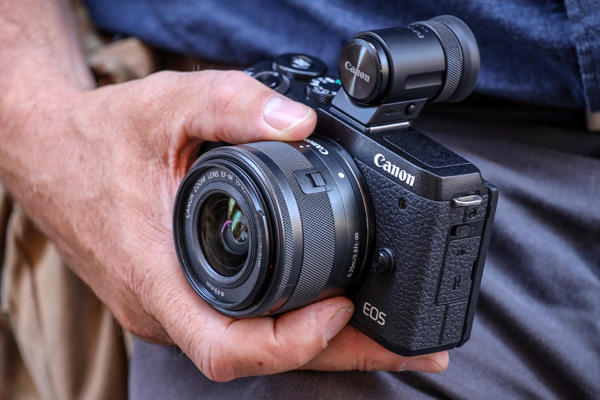 Canon EOS M6 Mark II and EOS 90D
Versatile for All Occasions
Never worry about missing out on any precious moments in life – both spontaneous and planned – with the EOS M6 Mark II. Powered by Canon's latest DIGIC 8 Image Processor, the EOS M6 MARK II camera delivers top-notch DSLR performance in a compact form. The camera's improved high-resolution 32.5-megapixel CMOS sensor gives users the creative freedom they need to capture vivid sunset shots under low-light conditions and landscape images with smooth tonal gradation under high-contrast conditions.
Fast-moving subjects such as children, pets and vehicles are usually a challenge to shoot – but not with the EOS M6 Mark II and EOS 90D. Designed with Canon's proprietary technology Dual Pixel CMOS Auto Focus, with high-precision AF Tracking and Eye-Detection AF, subjects constantly in motion will stay in focus, resulting in high-quality images that are crisp and sharp.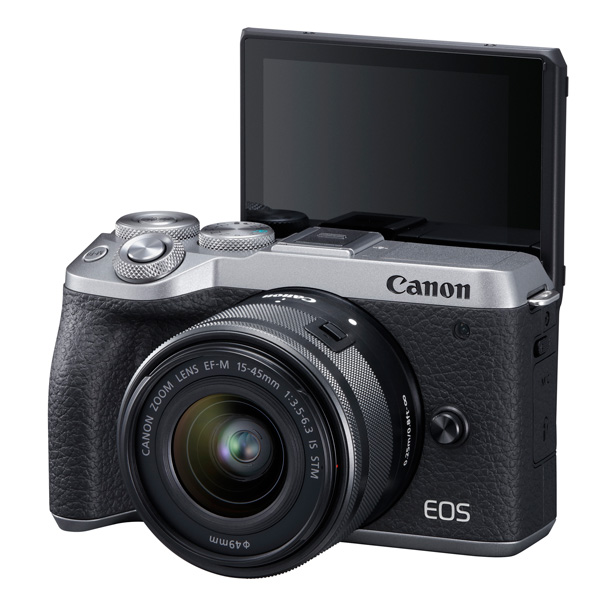 Remarkable Performance
Powered by advanced DIGIC 8 imaging technology, the EOS 90D produces exceptional image quality at 32.5-megapixels with its APS-C CMOS Sensor and ISO sensitivity of up to 51,200. Achievement of up to 11fps in Live View makes sure users do not miss shots of fleeting moments. The silent electronic shutter also goes up to a maximum speed of 1/16,000 sec that could freeze any quick movements, makes it the perfect companion for wildlife photographers shooting subjects that easily startle at the slightest sound.
On top of its water and dust resistance capability, the EOS 90D is designed to give users operability demanded by professionals and sought after by advanced amateurs as well.
A new multi-controller joystick now comes alongside the existing multi-controller to provide more tactile control over the AF point selection. Users will be able to operate the selection of AF points quickly and intuitively while looking through the optical viewfinder or using the Vari-angle LCD monitor. The shutter button on EOS 90D is equipped with a mechanism that reduces fatigue during continuous shooting, a feature that is usually found in high-end camera models.
Designed for everyday use, the EOS M6 Mark II is a stylish, lightweight and compact camera, with its portability enabling users to fit the camera into their shirt pocket or the slip pocket of their bag. It weighs almost half the weight of a mid-range DSLR while measuring less than half its size. With intuitively developed features, users can easily begin shooting without the hassle of figuring out the camera's various functions.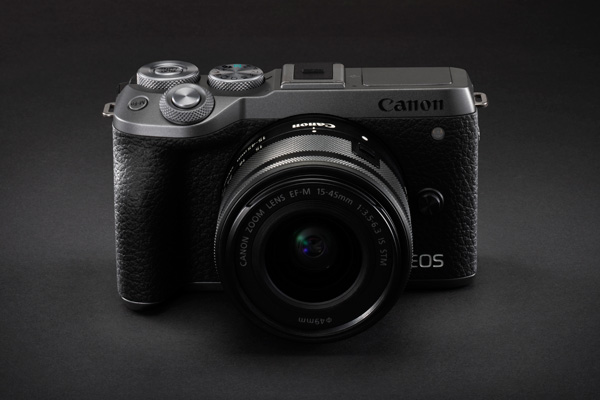 Easy and Seamless Connectivity
With connectivity being a key necessity in an everyday camera, the EOS M6 Mark II has users sorted with Bluetooth Low Energy technology that enables users to stay connected to their smart devices and the built-in Wi-Fi connectivity, allows a user to upload photos and videos directly to social media platforms without the need for a computer.
The EOS 90D uses Bluetooth Low Energy technology that enables users to stay connected to their smart devices, while the Wi-Fi capability function allows wireless tethered remote shooting for stills and videos, image selection and even simultaneous image transfer whilst users shoot. All of these intuitive designs of the EOS 90D allow seamless wireless access to the camera's content through the Canon Camera Connect App that supports connection with multiple smart devices. In addition,
For both cameras, transferring 4K videos from the devices is a cinch, as they will be automatically compressed to Full HD before transferring. Content can also be transferred to your computer and smart devices effortlessly for editing or backup.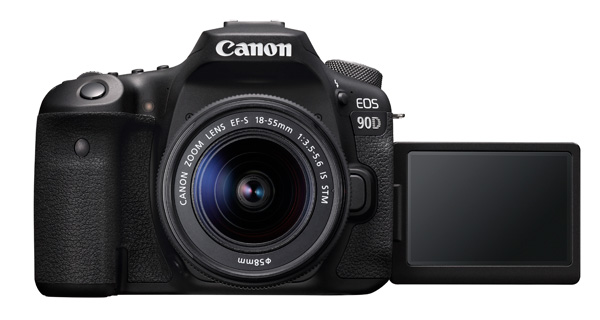 Unlock Your Vlogging Potential
Venture into the world of movie-making with the EOS M6 Mark II, which gives users the creative freedom and flexibility they need to explore different styles of filming. With the option to shoot 4K movies with no cropping, users will be able to get the full field of view of their lens and see the images come to live.
EOS M6 Mark II also allows you to produce super slow-motion scenes by shooting at 120p/100p in Full High Definition (FHD). Users can now shoot wide-angle footage of events and slow them down stylistically, offering their viewers a different point of view.
The EOS M6 Mark II's 5-axis movie digital Image Stabilisation reduces camera shakes for clearer, sharper videos, even when the user or the camera is moving. Whether it's shooting a walkthrough of an event or catching a child's first steps on video, the EOS M6 Mark II makes video-capturing a walk in the park.
The EOS 90D is also equipped with superb video capabilities, empowering users looking to shoot dynamic footage in 4K 30p/25p (cropped or uncropped can be selected) format. Shooting in cropped mode will enable users to achieve more zoom whereas uncropped mode will allow actual field of view for the lens they use. This opens up a wide array of shooting opportunities for videographers, one of the many things made possible with the EOS 90D.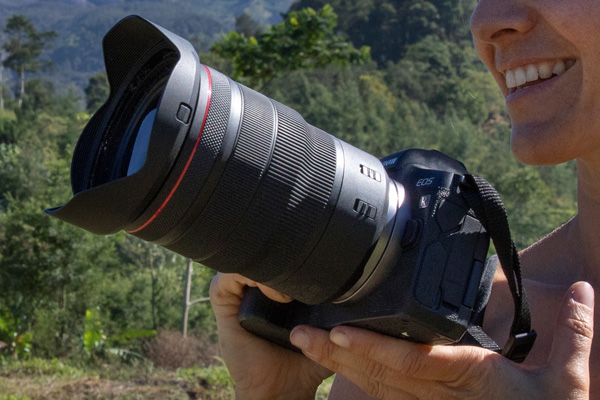 RF24-70mm f/2.8L IS USM and RF15-35mm f/2.8L IS USM
Edge-To-Edge Sharpness Throughout Zoom Range
The large diameter mount and the short back focus, which are common features of the RF mount, allows a large aperture lens to be placed near the imaging surface. This allows the advantage of achieving high image quality with gentle refraction of light rays and low aberrations while retaining a more compact form. Users can expect lens aberrations to be significantly reduced with the arrangement of three glass-moulded aspherical lenses and three UD lenses on RF15-35mm f/2.8L IS USM and two UD lenses on RF24-70mm f/2.8L IS USM. The ASC coating on both lenses also help to suppress flaring and ghosting, which could compromise image quality.
Unique to RF lenses is the customisable control ring for exposure adjustment; ISO, shutter speed, aperture or exposure compensation. The tactile control ring allows a more precise control. The tiny yet powerful Nano USM focus drive system allows smooth, fast and quiet focusing.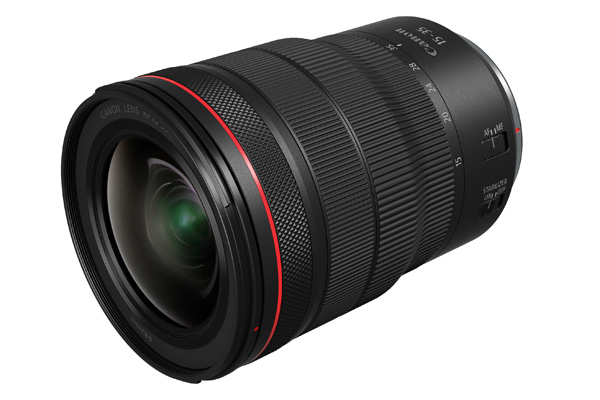 Astounding Image Precision with IS
Both the RF24-70mm f/2.8L IS USM and RF15-35mm f/2.8L IS USM are equipped with the CIPA standard 5-stop IS, which gives users the ability to capture hand-held night scenes and dark indoor shots with minimal blurring. With the Dual Sensing IS feature for still images, the amount of shaking is detected from the camera's CMOS sensor image information, in addition to the lens' gyro sensor. By comparing and analysing these information, it is possible to detect and correct low-frequency shaking (slow shaking of the body due to breathing, etc.) that could not be detected on the lens side with high precision.
When recording movies or videos, Combination IS (the in-lens optical IS combined with the in-camera 5-axis electronic IS) enhances the effects of image stabilisation even further.
Create Beautiful Bokeh with Bright Aperture of f/2.8
The RF24-70mm f/2.8L IS USM and RF15-35mm f/2.8L IS USM belong to Canon's premium L-series range, denoted by the red line on the front barrel of the lenses. Both lenses feature water and dust resistant construction, so they can still perform in the event of sudden rainfall during outdoor shoots. The fluorine coating on the front and rear elements of both lenses helps to easily repel oil and water stains – which can be easily cleaned off with a dry cloth.
 With the versatile day-to-day focal length range, the RF24-70mm f/2.8L IS USM can be used for various applications ranging from night scenes to portraits. The large and bright aperture enable users to shoot with less subject blurring at faster shutter speeds even in low light conditions, such as when photographing at night or indoors.
With the RF15-35mm f/2.8L IS USM, users can create images that utilise the ultra-wide perspective of the lens and the blurring of the large f/2.8 aperture, expressing unique views of close up subjects. The extra one mm at the wide-angle end of the RF15-35mm f/2.8L IS USM (compared to the conventional 16mm) makes for dynamic photo expression with more emphasis on perspective and is especially useful for architecture and interior shots. Photo Journalist
Gadgets, Photography, Automobile, Lifestyle
15-3524-7090daps-ccameracanondslreoslensm6 mark 2mirrorlessphotographyrf lensultra wide anglezoom