LG Electronics inspires a Connected, Healthy Lifestyle with New Futuristic Innovations for Smart Homes
Inspiring a new connected way of living for consumers, LG Electronics today unveiled intuitive and innovative Smart Home concepts featuring its new, advanced line-up of home appliances and home entertainment products.
This year, the global consumer electronics company revealed its entry into a brand-new product category in Malaysia, with the aim to introduce connected preventive health as part of its Smart Home concept. With the launch of the LG PuriCare™ Tankless Water Purifier and PuriCare® Air Purifiers, the company drove health-combative innovations to the next level, focusing on providing consumers with preventive care from harmful microorganisms and harmful pollutants indoor.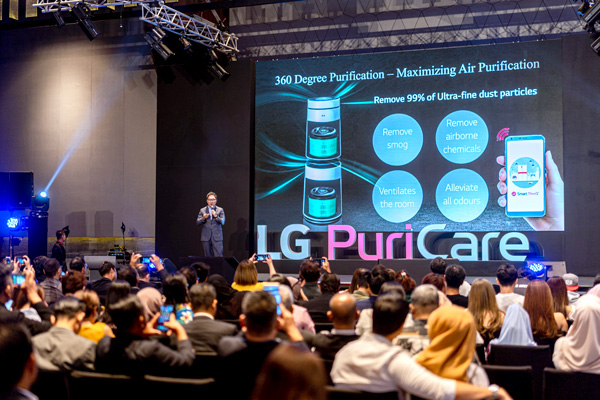 From Connected Preventive Care to Hygiene Health
LG also breathes a new life into hygiene health with its new Clothing Care Solution concept for consumers who are looking for functional solutions with futuristic technologies to satisfy their desires for cleanliness. The solution is made of three key appliances that can cater to different situations of a consumers' day-to-day lives:
For dirty clothes with fabric that is prone to shrinking, the LG TurboWash will go hard on dirt but easy on fabrics
For clothes worn once for a short period that requires refreshing, the LG Styler, a new offering with TrueSteam® technology reduces wrinkles and odours
For clothes worn by family members with allergies, the LG DUAL INVERTER Heat Pump Dryer comes with the Allergy Care that reduces 99.9 per cent allergens, such as house mites that can cause allergy or respiratory issues
These appliances and devices are embedded with the revolutionary LG Smart ThinQ, an intelligent connected home platform that allows consumers to control and monitor all of them remotely using the LG Smart ThinQ App. It also offers smart diagnosis and flexibility for future upgrades.
"At LG, our underlying drive to provide consumers with a better life goes beyond the basics. We want to provide our consumers with an elevated experience that allows them to make smarter, healthier and freer choices in their day-to-day lives. In line with the today's Smart Home Concept introduction, we want to provide Malaysian consumers with the opportunities to create seamless connections at home with our LG Smart ThinQ technology, even on-the-go—keeping them hygienic, healthy and making life overall good," said Kim Kyutae, Managing Director, LG Electronics Malaysia.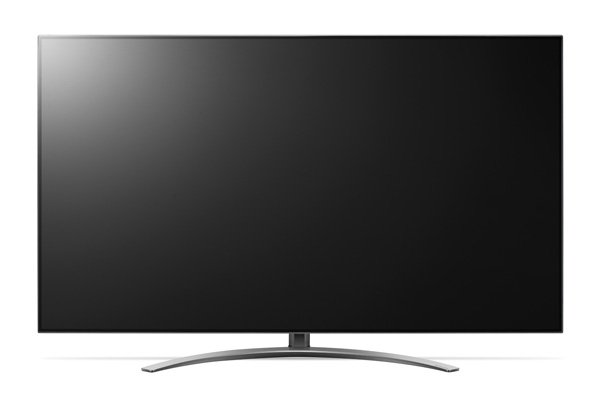 LG OLED TVs and LG NanoCell TVs: For a Truly Intelligent Way of Living
On the technology and innovation front, entertainment enthusiasts can now experience a true game changer in television innovation with LG OLED TVs and LG NanoCell TVs this year. Powered by LG's second-generation α9 Gen 2 intelligent processor and deep learning algorithm, the new LG OLED models offer a higher level of AI picture and sound experience quality.  The LG NanoCell models are powered by α7 Gen 2 intelligent processor.
This new algorithm will offer the TVs enhanced picture and sound by self-analysing source content as well as self-optimised content by recognising ambient conditions. The key features are:
AI Picture: Recognises original source and quality and optimize picture quality
AI Sound: Recognises content and optimises up-mix to virtual 5.1 surround
AI Brightness: Adjusts brightness according to lighting of the surrounding
AI Acoustic Tuning: Optimise sound with room correction with magic remote
The OLED and NanoCell TVs listen and act on consumers' command, thanks to the LG ThinQ AI platform. It allows consumers to seamlessly select their favourite programmes, ask questions and control compatible smart home devices. Using intelligent voice control, all they need to do is just press and hold the microphone button on the LG Magic Remote to get started. For example, consumers can check the weather by simply asking the LG AI TV and its conversational AI technology will provide them with a full forecast.
LG OLED TVs and NanoCell TVs feature a LG TV Dashboard that can also control the LG Smart Appliances. With just one remote controller, the TV enables consumers to connect their home appliances.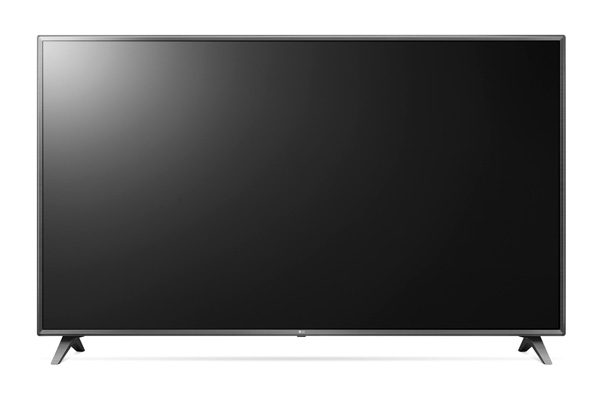 LG Front Loader: Intuitive and Efficient Laundry Time
In 2019, LG front loader is designed to be faster than ever. It also features the all new AI DD innovation, that not only detects the weight of the load, but also analyses the characteristics of the clothes, whether soft or stiff and decides the most suitable washing pattern, collected based on 20,000 accumulative data. This technology will help reduce fabric damage up to 18 percent than in conventional types.
Coupled with the LG SmartThinQ™ technology, consumers can also operate their laundry remotely and download additional cycle settings. For example, for those who are always away for business, with the Smart ThinQ app they can easily support their family by specifying their wash cycle preferences remotely.
The LG TurboWash3D™ is another powerful washer that runs on a HEDD motor type, coupled with JetSpray rinsing for consumers who are looking for a quick laundry. With clean clothes in less than 40 minutes, this takes all the tedium out of doing the laundry, frees up more time from consumers' lives.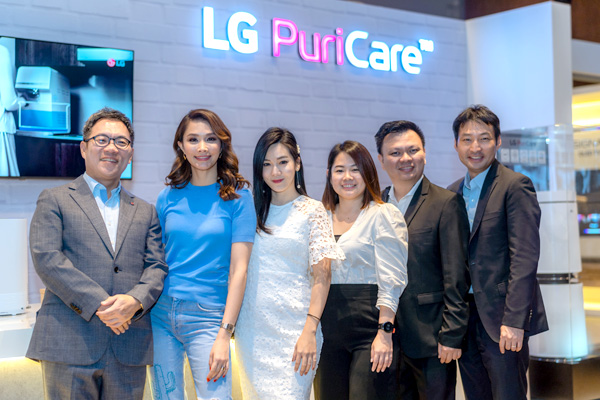 LG InstaView™ Door-in-Door: From 'Open to See' to 'See to Open'
LG's InstaView Door-in-Door™ refrigerator provides improved accessibility and assists with decisiveness when visiting the refrigerator with the 'Knock-Knock' feature. With just two simple knocks on the screen, consumers can check on items inside without opening the door. This simple feature allows the LG InstaView™ Door-in-Door reduce cold air loss by 41 percent. Food produce are kept fresher and last longer with LG refrigerators and consumers can enjoy healthier consumption of food products for healthier lifestyle.
LG's smart refrigerators enable consumer to control its key features by using the LG SmartThinQ® app on their smartphone. On top of being able to make ice remotely for a surprise party, it comes with a smart diagnosis feature, where consumers can receive a notification from the app if the door is left ajar.
The Smart ThinQ platform is part of an ever-changing innovation ecosystem. LG's smart appliances will not only continue to improve with updates, with the SmartThinQ technology, they will always be open to new upgrades that offer more possibilities for consumers to live better lives.
"Our ambition is to go beyond LG's current role as a leading manufacturer of consumer electronics and become a lifestyle innovator that serves a truly intelligent way of living. Our ambitions in innovation has earned LG 140 awards and accolades at CES 2019. LG will continue to evolve as we learn more about consumers and connect seamlessly with them and at the same time, establish an ecosystem of innovation made stronger by partnerships and cooperation, ultimately offering everyone a futureproof, connected and smart home and lifestyle," said Kim.
For more information about LG Electronics Malaysia, please visit www.lg.com/my.
aiappliancefront loaderhomeinstaviewLGnanocelloledrefrigeratortvwashing machine