Capgemini opens its first Robotic Process Automation Center of Excellence with Blue Prism in South East Asia
Capgemini today announced the opening of its Malaysian Robotic Process Automation (RPA) Center of Excellence (CoE) to support and accelerate customer adoption of Blue Prism's Robotic Process Automation software.
The two organizations are collaborating to provide training, certification, consulting and support services to local consultants and businesses in the area of RPA solutions. The CoE has already begun training practitioners across different RPA specialties to serve the needs of businesses in Malaysia across a broad spectrum of industries.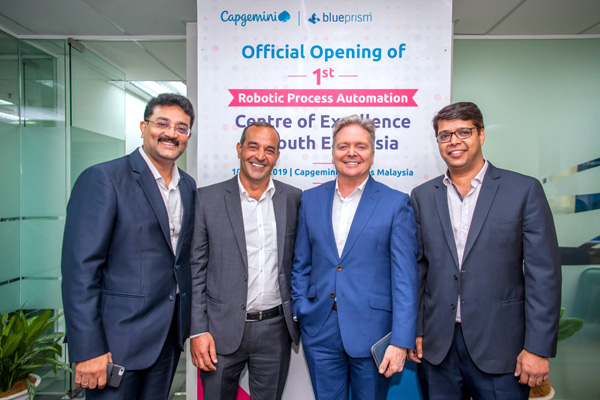 Establishing the Capgemini RPA CoE will help businesses to reduce costs, improve compliance, increase productivity, enhance customer satisfaction, gain incremental revenue, and create new revenue and customer experience opportunities.
"Today's announcement underlines Capgemini's proven experience in helping businesses realize untapped business value through Robotic Process Automation. This CoE, is one of the largest and most capable of its kind in the Asia Pacific region, supporting businesses looking to leverage RPA. Together, with Blue Prism, we are enabling enterprises to operate smarter, see enhanced relationships and experiences for customers and employees alike, all while driving their innovation to become more competitive," said Gaurav Modi, Managing Director, Capgemini Southeast Asia, Hong Kong, and Taiwan.
"Malaysia is a key market for driving RPA adoption and AI development in southeast Asia," said Gareth Lane, VP of Partnerships for Blue Prism in Asia Pacific. "This center is part of our broader expansion in the region, which includes opening offices in Singapore and Hong Kong. We are enabling Malaysian customers to take advantage of our Digital Workforce capabilities by helping them increase productivity, improve customer experiences and deliver new services."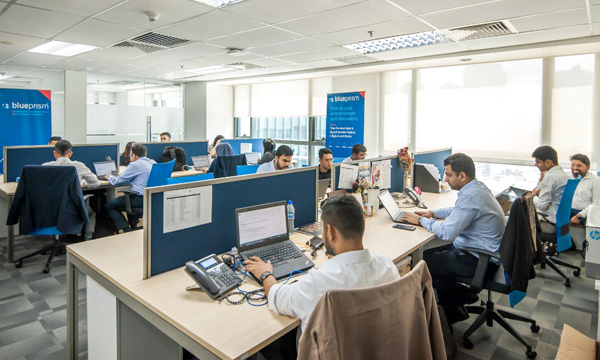 As the first Capgemini RPA CoE in the region, it will focus on supporting Malaysian businesses in the areas of telecommunications, banking, financial services and insurance (BFSI), utilities, logistics, manufacturing, automotive, consumer products and retail.
Local expertise combined with internal research and development efforts by the two organizations will be used to coordinate the availability of the right skills to address the real-world needs of local clients. Coupled with a high level of readiness by the technology team for implementations across the country, these teams will also be prepared to work equally well with businesses who use either on premise or owned technology infrastructure or cloud-based solutions. Supporting this will be Blue Prism Certified Professionals from the CoE working with businesses in Malaysia to create opportunities across the region empowered by access to the full suite of solutions from Blue Prism such as Blue Prism Digital Exchange (DX) 2.0, Process Discovery Tool, Blue Prism Labs, Blue Prism Community.