Aruba introduces Simple, Secure Wi-Fi designed for Small Businesses
Aruba, a Hewlett Packard Enterprise company, today announced Aruba Instant On, a new family of powerful and secure wireless solutions designed to address the current and future needs of small businesses with capacity for growth. The Instant On family will initially include indoor/outdoor Wi-Fi access points (APs) designed to deliver secure, high-speed wireless connectivity with hassle-free set-up and management, all with the quality, performance and exceptional support that customers expect from Aruba.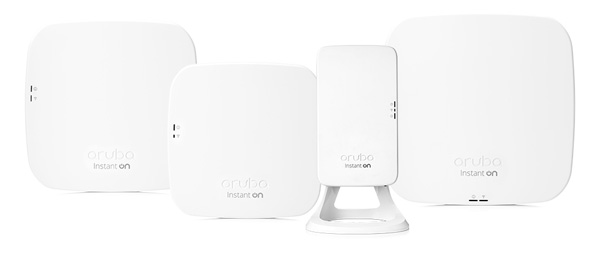 The proliferation of mobile devices, the increasing use of cloud-based applications, and the need to deliver a seamless Wi-Fi experience comparable to that of large corporations, has forced small businesses to rethink their networking requirements to remain competitive. Small businesses are also grappling with growing user expectations for secure, always-on connectivity, the desire to align with major technology shifts and trends, and limited IT resources. According to IDC, "two-thirds of SMBs will have digital transformation as a key part of their IT strategies by the end of 2023" and since, "…growing interest in digital transformation has placed new demands on SMB communications infrastructure including wireless LANs," the need for purpose-built Wi-Fi solutions that can deliver a non-stop, yet simple to manage, wireless experience that can effortlessly scale as business needs dictate is evident.
Justin Chiah, Senior Director and General Manager for Southeast Asia at Aruba said that "SMEs in Malaysia and Singapore face specific barriers to entry, such as lack of funds, talent, and an IT knowledge gap which results in business owners not recognizing digital solutions as a revenue generator. Yet, in an always-on economy courtesy of ubiquitous mobile devices and cloud-based applications, SMEs cannot afford to not deliver on experiences that users have grown accustomed to. With the launch of Aruba Instant On, we aim to be able alleviate these concerns so that SMEs may focus on business delivery and growth to deliver seamless and impactful customer experiences."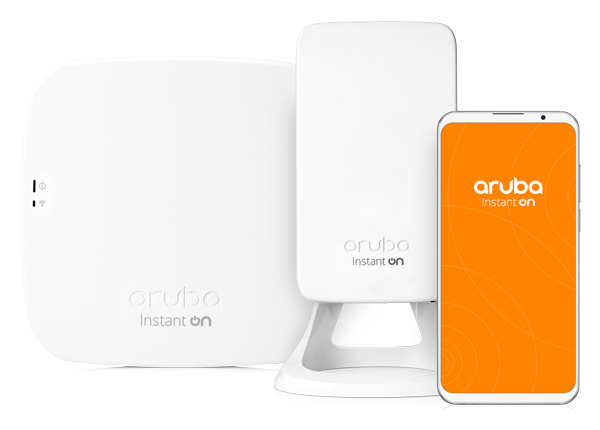 Featuring Aruba's industry-leading 802.11ac Wave 2 technology, the Instant On portfolio combines Aruba's business-grade Wi-Fi in a simple, easy-to-set-up solution that offers the flexibility to scale up as business needs dictate. The Instant On family also features:
A simple, intuitive mobile app for easy set-up and management
Two management modes via the Instant On mobile app or cloud-based web portal
Best-in-class security capabilities, including compliance with the latest authentication protocols such as WPA2/WPA3
Smart Mesh technology for easy expansion of the network to hard-to-wire areas
Ceiling, wall mount and desktop options to suit a variety of small business environments
"The quality and security of Wi-Fi connectivity is a real consideration for small business customers when they're deciding where to play, stay, dine and do business because so much about the overall experience is tied to staying connected," said Zeus Kerravala, Founder and Principal Analyst at ZK Research. "The introduction of Aruba Instant On gives small businesses the ability to simply and easily deploy a wireless solution that can be managed remotely by even non-tech savvy people from any mobile device."
"Savvy small business owners understand that, in order to compete and win in today's hyper-competitive marketplace, they must deliver a seamless and secure wireless experience to their employees, customers and guests," said Norm Lillis, Vice President of Small Business at CDW. "Together with Aruba's Instant On platform and CDW's expertise, our small business clients will be able to better meet the growing needs of their business."
The first set of Aruba Instant On APs will begin shipping in early July, with a list price starting at USD119.00 (local retail pricing is unable at current).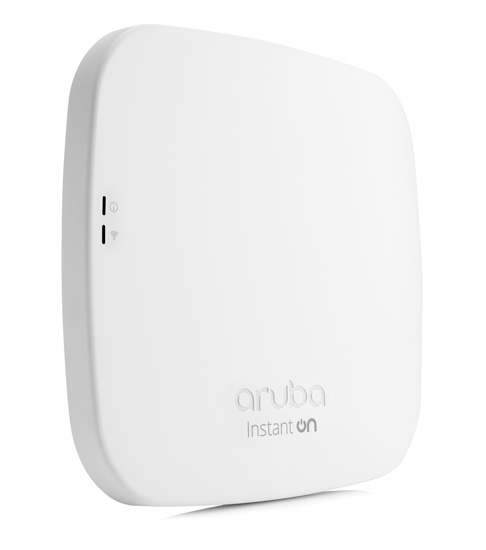 About Aruba, a Hewlett Packard Enterprise company
Aruba, a Hewlett Packard Enterprise company, is a leading provider of secure, intelligent networks that enable customers to thrive and deliver amazing digital experiences in the mobile, IoT and cloud era. We are changing the rules of networking to make it simple for IT and organizations to bridge the physical and digital worlds at the Edge.
To learn more, visit Aruba at www.arubanetworks.com. For real-time news updates, follow Aruba on Twitter and Facebook, and for the latest technical discussions on mobility and Aruba products, visit the Airheads Community at community.arubanetworks.com.
access pointarubaBusinesscloudinstant onsmesolutionWiFiwireless