Summon your Strength with the Latest Predator Gaming Devices
Fans of Predator in Malaysia are today presented with an array of mouth-watering gaming laptops with the introduction of the award-winning Predator Triton 900, new-looking and battle-proven Predator Helios 300, and entertainment as well as game-ready Acer Nitro 5 and Nitro 7.
The launch of these highly desirable gaming devices came as Acer was reported to have captured the no. 1 position in total gaming laptops and desktops shipments in Malaysia for 2H 2018 as reported in IDC Worldwide Quarterly PCD Tracker, Q1 2019. These new products are expected to strengthen their position in gaming in Malaysia.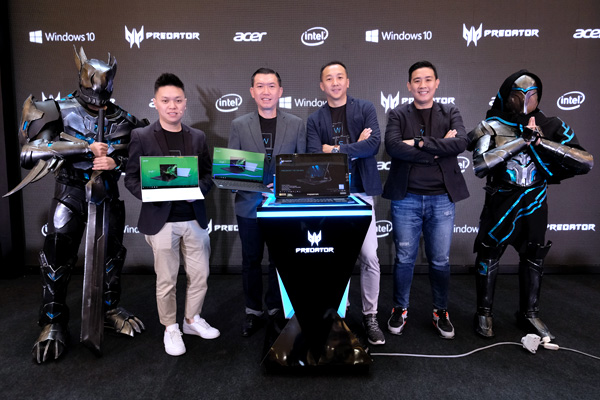 "Gaming has been a huge part of Acer since the return of Predator in year 2015. Acer is now ranked no. 1 and no. 2 for gaming laptops and desktops respectively in 24 countries around the world, including in Malaysia! I would like to express our gratitude to all our followers, fans and customers for their trust and support towards Acer and Predator," said Johnson Seet, Director of Consumer Business and Product, Acer Malaysia.
"As an industry leader, we immerse ourselves in the gaming ecosystem. Acer is always pushing boundaries to bring new innovations to gaming enthusiasts. To do this, we work closely with gaming communities in Malaysia. We will continue to support the growth of a healthy gaming ecosystem and provide devices that will help gamers achieve new levels in gaming," Seet added.
Predator Triton 900 – Summon A Different Gaming Experience
The 2019 iF Design and Computex d&i award-winning product – Predator Triton 900 is designed with gaming enthusiasts and tech mavens who seek an innovative piece of gaming hardware in mind. The unique form factor of Predator Triton 900 is enabled by a CNC-machined Ezel Aero Hinge™ that flips, extends, or reclines the 17.3-inch display. Users can switch between four usage modes:
Display mode for sharing the screen with friends during gaming sessions,
Ezel mode for playing games on the touch screen,
Notebook mode for traditional gaming scenarios, and
Stand mode, effectively turning the Triton 900 into a tablet for gaming or using creator tools.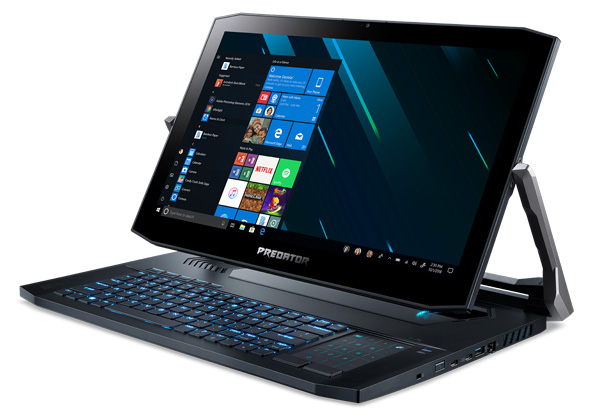 Its different modes allow gamers to bring the display closer for a more immersive experience, making the Triton 900 perfect for switching from Dota2 to playing games that do not require the keyboard such as racing games or sports simulation games like FIFA and NBA 2K19.
Powered by the latest 9th Gen Intel® Core™ i7 processor with NVIDIA® GeForce® RTX 2080 and 8GB of dedicated GDDR6 VRAM, Predator Triton 900 is ready for gamers to unleash their skills. The latest 4th Gen Aeroblade™ 3D technology offers stable and reliable heat management for gamers to maximize performance no matter the task.
The Predator Triton 900 comes equipped with 16GB DDR4 RAM (2x 8GB; upgradable to 32GB DDR4 RAM of 2x16GB) and 1 TB (2x 512GB) PCIe NVMe SSD in RAID 0 configuration maximizing speed and allowing tech aficionados to upgrade it to meet their future needs. The more the merrier and the Predator Triton 900 takes heed with an extensive array of I/O ports allowing it to hook up to three external displays.
The Predator Triton 900's trackpad is placed beside the keyboard, giving users natural hand placement for gaming using both the keyboard and trackpad. To complete the package, Predator Triton 900 comes with per-key RGB mechanical keyboard with dedicated hotkeys, TURBO key and PredatorSense™ key enabling users to access the utility app with just one click. Additionally, PredatorSense™ for mobile allows gamers to monitor or overclock this Predator gaming beast from their phone while in-game without the need to pause!
Bundled with 2-year local on-site + Accidental Damage/Theft warranty, the Predator Triton 900 is available immediately at Acer official online stores and all Acer authorized resellers nationwide, priced at RM15,999.
Predator Helios 300 (2019) – The Stable and Reliable Mid-Ranged Gaming Beast
Having proven itself in numerous eSport tournaments in Malaysia, the Predator Helios is back with a redesigned, sleek modern look in hues of black and blue! The Predator Helios 300 (2019) does not only pack a new look but also the latest 9th Gen Intel® Core™ i7 with NVIDIA® GeForce® RTX 2060 in a thinner form factor measuring 22.9mm, shaving 3.8mm off the 2018 model. Furthermore, its 15.6-inch 144Hz Full HD IPS display has slimmer bezels, and the revolutionary keyboard includes the Iconic Predator Typeface, 4-zone RGB, enlarged space key and see-through keycaps for WASD, arrow keys, TURBO and PredatorSense™.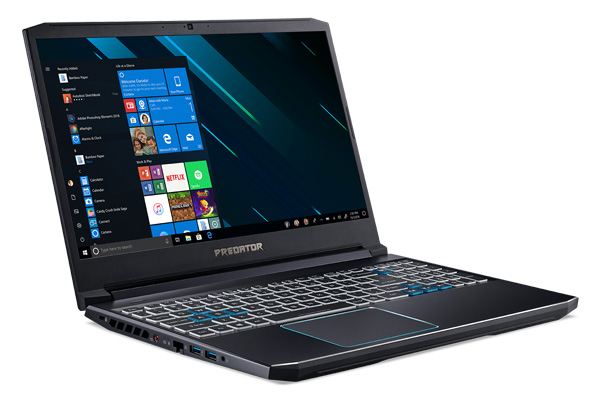 The Predator Helios 300 is equipped with 4th Gen AeroBlade™ 3D Fan Technology that helps regulate temperature to keep the device performing steadily in the most intense moments with 45% greater airflow compared to normal fans while producing up to 35% less noise.
Available immediately at Acer official online stores and all Acer authorized resellers nationwide, the Predator Helios 300 with Intel® Core™ i7 processor is priced at RM6,199 while the Intel® Core™ i5 variant is at RM5,399.
Acer Nitro 5 & Nitro 7 (2019) – Affordable Horsepower
Acer Nitro Series is built with casual gamers in mind who use the laptop for entertainment and playing video games for fun. The new Nitro 7 is made for those who seek the best in both design and performance. It has a brand-new sleek metal chassis measuring just 19.9 mm. Meanwhile the updated Nitro 5 laptop allows the gamer to enjoy their favorite games in exceptional detail with either a 15.6-inch or 17.3-inch Full HD IPS display with narrow bezel design.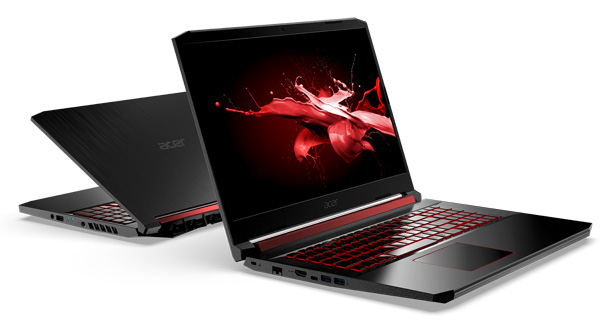 Equipped with up to 144Hz displays for an even smoother and thrilling gameplay, these new Nitro laptops also further maximize fun with its processing performance. With the combined power of up to the latest 9th Gen Intel® Core™ i7 and up to NVIDIA® GeForce® GTX1660Ti, both Nitro 7 and Nitro 5 come with two M.2 PCIe SSD slots and two DDR4 RAM slots that can take up to 32GB to make loading quicker. Both the Nitro 7 and Nitro 5 feature dual fans with Acer CoolBoost™ technology to keep the device cool even during extended gaming sessions.
The New Acer Nitro 7 and updated Nitro 5 are available for purchase from the Acer official online stores and all Acer authorized resellers nationwide. Prices for the Acer Nitro 7 with 144Hz display start at RM4,899 while Acer Nitro 5 15.6-inch variant starts from RM3,499 and the 17.3-inch with 144Hz display variant is at RM4,899.
Predator Orion Series and New Gaming Monitors
Acer Malaysia today also unveiled updated Predator Orion 9000 and 5000 gaming desktops, which now feature the new 9th Gen Intel® Core™ i7 processor with NVIDIA® GeForce® RTX series graphics card to give gamers a more seamless gameplay, even while streaming and recording. In addition, Acer launched a series of monitors to complete the gaming experience.
Predator Orion Series – The Beast of Gaming Desktop
Powered by NVIDIA® GeForce® RTX 2070 graphics card, the Predator Orion 5000 is a gaming powerhouse for users who need an exceptional gaming rig, while the Predator Orion 9000 is a gamer's dream machine aimed at the most demanding users, with top-of-the-line NVIDIA® GeForce® RTX 2080 graphics card.
The prominent side window showcases the impressive interior with a design that keeps electromagnetic interference (EMI) levels in check despite the size of the opening. Acer's IceTunnel 2.0 expels heat through an advanced airflow management solution that separates the system into several thermal zones, each with its own individual airflow tunnel.
Available immediately at Acer official online stores and all Acer authorized resellers nationwide, the Predator Orion 9000 equipped with 16GB DDR4 RAM with 512GB SSD + 2TB HDD is priced at RM13,299, while the Orion 5000 that comes with 8GB RAM and 256GB SSD + 1TB HDD is priced at RM9,999.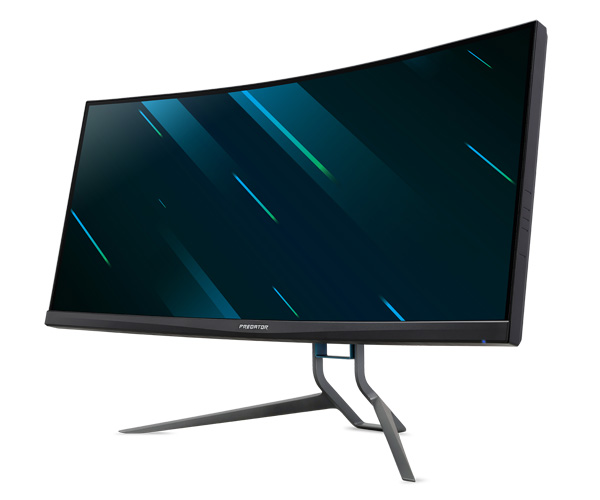 Predator X35 Curved Monitor – The Next Level Gaming Experience
The world's first 35-inch NVIDIA® G-SYNC® ULTIMATE VESA Certified DisplayHDR™ Predator X35 1800R curved monitor comes with a 3440 x 1440 UWQHD resolution VA panel. With a ZeroFrame design, 2ms Grey to Grey response time and up to 200Hz in overclocking mode, the Predator X35 empowers gamers with smooth and fast gameplay without screen tearing and minimal display stutter and input lag.
Thanks to Quantum Dot Technology and a 10-bit display, the Predator X35 delivers 1.07 billion colors in a 90% DCI-P3 standard. The monitor has 512 zones direct LED with up to 1000 nits peak brightness to show deeper and darker blacks with the details typically hidden in the shadows brought to life.
Gaming without RGB lighting is not a complete experience. RGB is more than just lighting! Thanks to the RGB Light Sense app, RGB lights at the back of the Predator X35 now is part of the gaming experience. Basic Sync allows users to choose from bold colours and nine default effects while Music Sync detects rhythm and volume of the music, movie or game and alters the lighting and effect accordingly.
The Predator X35 is available mid of July 2019 at Acer official online stores and all Acer authorized resellers nationwide, at RM9,399.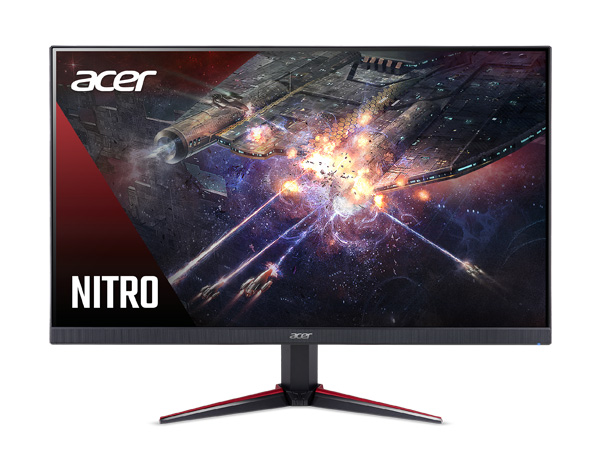 Acer Nitro Series Monitor – Affordable Gaming Experience
Equipped with AMD Radeon FreeSync technology, all three new Nitro monitors feature 144 Hz refresh rate and 1ms response time with Visual Response Boost™ displays to eliminate blur during fast moving scenes and reduce ghost and smearing effects.
The new Acer Nitro monitor features Acer Display Widgets that enable gamers to modify monitor settings without having to fiddle with buttons. And the monitors are equipped with AcerVisualCare™ to help reduce eye strain and provide a more comfortable viewing experience.
The first of the trio of new Acer Nitro monitors, Acer Nitro VG271U P, comes with 27-inch WQHD (2560 x 1440) IPS display with 8bit + FRC to deliver up to 1.07 billion colours and 95% DCI-P3 coverage for more vivid and accurate visuals. It is available end of July 2019 at RM1,399.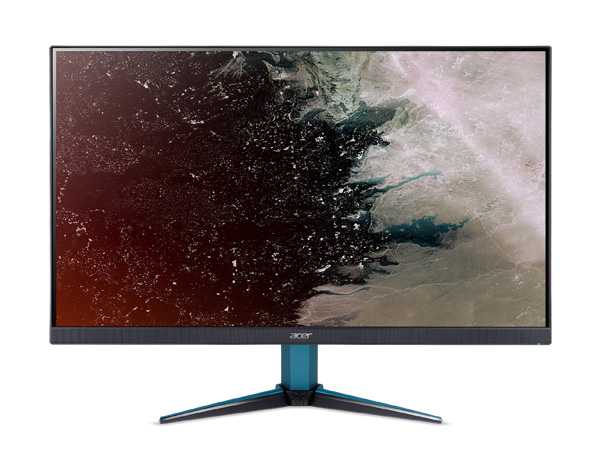 With a 27-inch FHD IPS display, the Acer Nitro VG270 P monitor comes with 400 nits brightness and is HDR 10 to offer more details in dark scenes. It is priced at RM899.
Meanwhile with a 23.8 inch FHD IPS display, the Nitro VG240Y P monitor is priced at RM699.
These three new Acer Nitro monitors are available end of July 2019 at Acer official online stores and all Acer authorized resellers nationwide.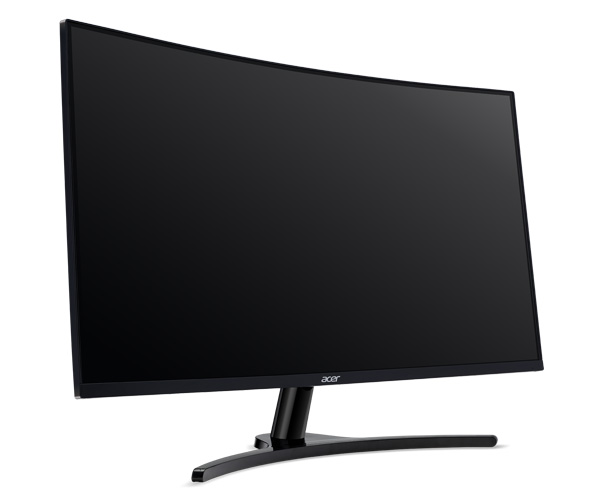 Acer ED322QR P — 31.5-inch Curved Monitor
Equipped with a 31.5-inch 1920 x 1080 FHD VA Panel display, Acer ED322QR P permits a more immersive viewing experience with 1800R curve form factor and 178° viewing angle. The display features AMD Radeon FreeSync Technology with 144Hz refresh rate and 4ms response time that eliminates screen tearing and enables smooth gameplay with minimal latency.
Thanks to AcerVisionCare™ technology, the monitor provides a more comfortable viewing experience by minimizing eye strain for users even with prolonged usage, making it perfect for programmers, writers and designers. Priced at RM939, Acer ED322QR P is available immediately at Acer official online stores and all Acer authorized resellers nationwide.
Acerdesktopgaminghelioslaptopmonitornitronotebookpredatortriton