Snap Inc. today released a global study of 10,000 people across Australia, France, Germany, India, Malaysia, Saudi Arabia, the UAE, the UK and the US to explore how culture, age, and technology shape preferences and attitudes around friendship. Ten experts on friendship from around the world contributed to the report to contextualise the data.
"Snapchat's commitment to enabling self-expression and connecting real friends compelled us to explore the attitudes, values and perceptions that shape friendship across cultures and generations," said Amy Moussavi, Snap Inc. head of consumer insights. "While friendship may be different across regions and age groups, it plays a universally central role in our happiness and we are committed to finding new ways to celebrate and elevate it through Snapchat."
The Friendship Report sheds new light on the nature of friendship, including:
How different cultures' interpretation of friendship impacts friendship circles: people in India, the Middle East and SouthEast Asia report having three times the number of best friends as those in Australia, Europe and the U.S.
How friendship is linked to happiness and how those without friends or with overly large friendship groups find it more difficult to talk about their problems or share when they are feeling low.
How we consider and form friendships is most heavily shaped by when, rather than where we are born: Gen Z in the US have more in common with Boomers in India than their own grandparents.
Gen Z are adjusting their approach to friendship away from the Millennial desire for widespread networks and are looking for more closeness and intimacy with a smaller group.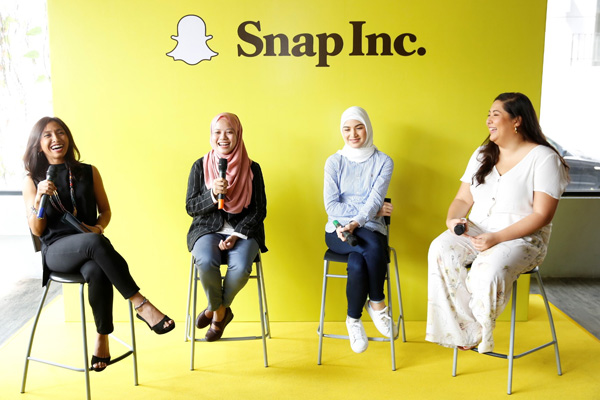 Malaysians like to collect friends
Malaysians were found to have around twice as many best friends (5.8) as those in Europe, Australia and America. Malaysians also have a higher number of best and close friends (5.8 and 8.4 respectively), compared to the global average (4.3 and 7.2 respectively) and along with India, are the most likely to want to expand their social circle even while keeping their best friends in mind (33%).
Malaysians are also more likely to seek a wide variety of friends, with more than a quarter (27%) of Malaysians wanting to diversify their social circle in terms of age, gender, race and sexuality, compared with 19% globally, and 10% in Germany.
Dr. Nur Hafeeza Ahmad Pazil, a sociologist who specializes in friendship and intimacy and lectures at Universiti Sains Penang, explained these findings as a result of cultural differences, saying "Malaysia is a multicultural society, and we live alongside people from many different backgrounds. We are receptive and welcoming to people from all walks of life, making it easy for us to make friends. This is an especially useful trait in the increasingly globalized world, where people visit and migrate to countries far from home."
Gen Z is moving towards smaller, more intimate circles
While Malaysians generally gravitate towards forming friendships with as many people as possible, Gen Z (37%) is more selective over the people they let into their close circle of friends. As also seen in other parts of the world, Gen Z are striking out on their own path to friendship in a way which differs from Gen Y; they are looking to get closer to a smaller group of friends, where they can be their unfiltered, authentic selves.
All other generations are open to having as many friends as possible, and Gen Y, born between the early 1980's to the early 2000's, are the most share-happy generation and the most likely to share on a public platform.
Kate Leaver a UK friendship expert, and author of The Friendship Cure, argues that "Gen Z are more selective with what they share and prefer private forms of communication. Gen Y have exposed the dangers of being hyper present on social media and younger people are now keen to protect themselves a little more." The data supports this with Gen Z in Malaysia (27%) being more reluctant than Gen Y (56%) to share life updates publicly on Facebook. Further, over half of Gen Y (53%) choose to share proud moments on Facebook, as opposed to less than a third (32%) of Gen Z.
Chloe Combi, Journalist and Author of Generation Z: Their Voices, Their Lives, tells us: "Gen Y are the Facebook and MySpace generation. Their connection to the emergence of social media was with those platforms…all about networks. It was exhilarating for them to be able to spread out far and connect with this vast network of people via their immediate circle. If you think about Snapchat or TikTok, they're not about a vast network, they're more about you and what you want to focus on."
And this is represented by their choice of communication platform. Globally, those using Snapchat, a private messaging platform, have more deep relationships but a smaller total network than those that use public communications platforms like Facebook or Instagram. On average a Snapchat user has more best friends and good friends that they can share everything with, but fewer acquaintances.
In terms of Gen Z, a growing number in Malaysia are turning to Snapchat (40%) to talk to their friends daily, compared to less than a third (29%) of Gen Y, over half of which (54%) would talk on Facebook every day.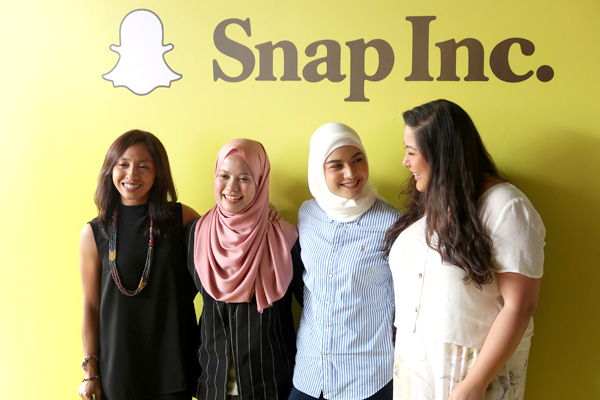 Honesty is the best policy
The research also revealed that the majority of Malaysians, regardless of their age cohort, would prefer if there was more honesty between themselves and their best friend, and for their best friends to be more honest and open about their feelings (28%).
Dr. Nur Hafeeza explained that, "It takes courage to be vulnerable in order to get really close to someone. An ability to be honest is a true hallmark of the intimacy shared between close friends. We usually reserve true honesty and intimacy for those that are closest to us, as it'll be a challenge if this was demanded by too many people. When a group gets larger, there is more pressure to open up to the people around you and invest in those relationships."
A picture paints a thousand words
The report also suggests that video and photos can be an aid in clarity as more than two-thirds of Malaysians (70%) say that video and photos help them to express what they want to say in a way that they can't with words. Digital communication platforms provide an additive experience for friendship in Malaysia. For us, online conversation is not about presenting a better version of yourselves. Over a third (37%) feel technology means we are able to talk to our friends more whilst nearly half (40%) feel technology enables faster and easier communication with friends.
Miriam Kirmayer, an American Therapist and Ph.D. candidate in clinical psychology specializing in interpersonal relationships says that, "Any medium that allows us to share both verbal and non-verbal behavior, like video, can help us to feel closer and more connected and to navigate relationship challenges with clarity." She also suggests that research shows that even things like emojis can help to replace the subtlety of emotion and intent which is often lost in online conversations.
Why Friendship is important
Certain factors, such as the need for genuine human connection, surpass cultural differences and are directly linked to happiness. This is especially true in Malaysia, where more than half of us feel happy after interacting with friends, whether in real life (57%) or online (52%). Numerous studies have proven the psychological and physiological benefits of having close, nurturing friendships, and the detrimental effects of their absence.
According to psychologist Wolfgang Kruger, "People who have very few or zero friends tend to suffer from anxiety and depression and are sick more often. Long term studies have shown that their life span is decreased by 20%. These people are less happy because happiness is mainly based on the steady foundation of friendship."
To read the full Snap Global Friendship Report, click here.