Lenovo partners with Budimas Foundation to teach Digital Skills to Underprivileged Children
Lenovo has organized its first in a series of coding and robotics workshop with Budimas Foundation – a non-governmental and non-profit organization that aims to provide guidance and funding in support of underprivileged children's welfare in Malaysia. A total of 100 underprivileged children ranging from 6 to 17 years old in Budimas Orion Home, Senawang attended the workshop that was conducted by Lenovo's technical experts as part of Lenovo's volunteering program.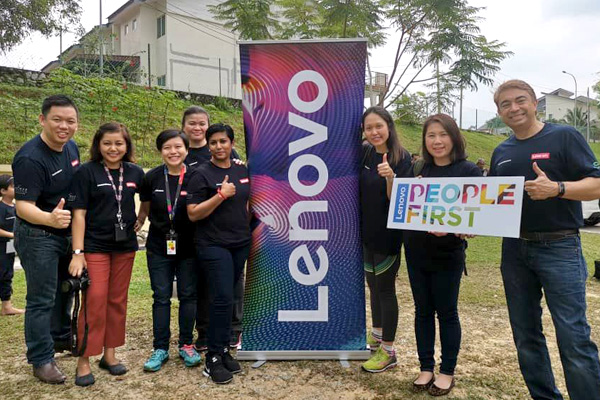 Together with Micro:bit Educational Center which provides handheld, programmable micro-computer that can be used for all sorts of cool creations, from robots to musical instruments and Cytron Technologies which is Malaysia's largest digital maker marketplace that provides parts for Internet Of Things (IoT), Robotics and Electronics project, the workshops provide a fun and approachable digital learning experience to the children on coding and robotic technology. According to JobStreet Malaysia's 'Job Outlook Report 2019'1, the talent landscape is placing importance on digital skills for recent years, hence Lenovo's workshop is geared towards exposing the children to the wonders of digital world, so they are more employable in the future.
Lenovo also donated 10 units of computers to the Budimas Foundation Orion Home's computer lab to provide the children with the opportunity to continue their learning experience of their newly learned skills and develop their talent in the technology field. The first workshop in Budimas Orion Home was officiated by Varinderjit Singh, General Manager of Lenovo Malaysia and Puan Norizan Harun, Secretary of Information Management Department and Encik Abd Rahim bin Mohd Raof, Deputy Secretary of Information Management Department of Ministry of Education Malaysia.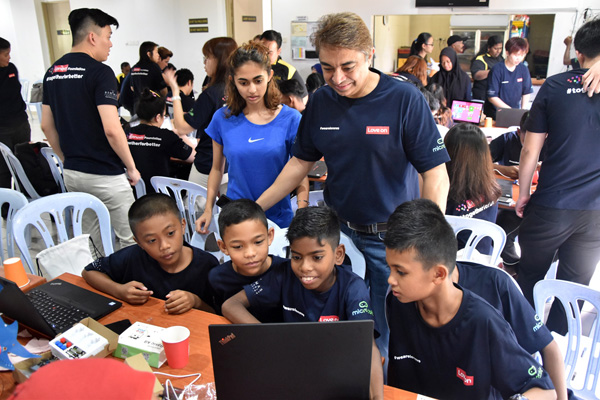 "As part of our global Love On foundation, Lenovo wants to increase access to STEM education and empower diverse and underprivileged communities through this local community outreach program. Through this partnership, we are able to provide the building blocks for the children of the Budimas Foundation to ensure they will be able to fully participate in the global community when they join the work force. This is in line with the Malaysia Education Blueprint 2013 – 20252 which is focusing on technology-based learning," said Varinderjit Singh, General Manager of Lenovo Malaysia at the first robotics and coding workshop.
"We always welcome the support of companies such as Lenovo who share their global expertise with the young talents of our country through various grass-root development opportunities. This effort with Budimas Foundation will go a long way in breeding a life-long interest in technology and innovation among these children. We look forward to working together with Lenovo, Micro:bit Educational Center and Caron Technology to organize more technology-focused learning opportunities to the underprivileged community," said Encik Abd Rahim bin Mohd Raof from the Ministry of Education Malaysia.
Following the success of the first workshop, Lenovo and partners will be conducting two more workshops in the next few months in Budimas Foundation Charity Homes for more children.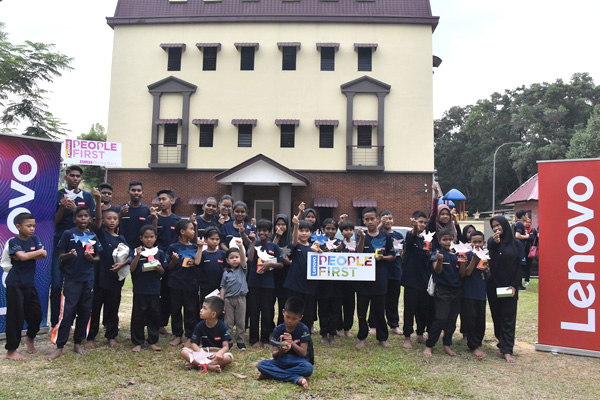 budimaschildrencsrdevelopmenteducationlenovostemstudyteaching