Fresh introduces a Unique Retail Experience with the Fresh Beauty Kitchen
Natural ingredients have always been at the heart of fresh. Since its launch in 1991, the brand has pioneered the use of ingredients like soy, sugar, and sake in beauty—fusing them with time-honored rituals and modern science to offer sensorial experiences with undeniable results.
When sourcing their ingredients, fresh founders Lev Glazman and Alina Roytberg often look to the past for inspiration. fresh's Rose Collection stems from Cleopatra's obsession with the flower; she would bath in rose essence and perfume her sails with the petals. On a more personal note, Lev and Alina's grandmothers used raw brown sugar to heal their cuts and scrapes, inspiring the use of sugar in fresh's skin, lip, and body products.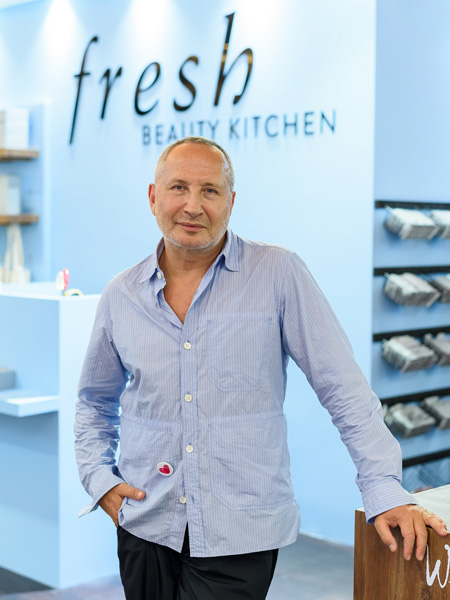 The fresh Beauty Kitchen celebrates these potent, natural ingredients and more in an interactive, bistro-like setting designed to provide a unique sensorial experience. Guests are invited to embark on a journey that takes them through various sections of the Beauty Kitchen, from the Rose Garden Party and Sensorial Bar to the Kitchen Table and Kombucha Café. Staying true to the brand's core values, each of these stations prominently features fresh's iconic skincare products and the ingredients that inspired them. The entire Beauty Kitchen is also painted in iconic fresh blue, paying homage to the brand's motto, "Sky's the limit."
"fresh is proud to be a pioneer of this first-of-its-kind beauty concept store, and to be able to kickstart this unique retail experience in Malaysia," said Winnie Tay, Regional Brand General Manager. "We are extremely thrilled to bring the fresh experience to our guests in an unprecedented manner."
The first ever fresh Beauty Kitchen will run from 21st – 30th June 2019, at Suria KLCC center court in Kuala Lumpur.