Indonesian E-Commerce Platform Bukalapak launches in Malaysia
BukaGlobal, the Indonesian e-commerce platform that seeks to connect the global market with over 4 million Indonesian sellers, has made a successful entry into the Malaysian market. This makes the platform the first Indonesian e-commerce site to be available internationally, having made successful entries into Singapore, Malaysia, Hong Kong, Taiwan, and Brunei Darussalam as part of its global expansion. This expansion further underscores its mission in empowering locals SMEs and connecting them to a global audience.
During the press launch in Malaysia, Krishna K.U. Hannan, Deputy Chief of Mission/ Minister Embassy of the Republic of Indonesia to Malaysia said, "We support the launch of BukaGlobal as we believe that this initiative will strengthen the bilateral economic ties between Indonesia and Malaysia. This initiative will also increase the role and contribution of SMEs, as an engine of economic growth, in our efforts to boost bilateral trade relations."
Malaysia's well developed and mature digital economy framework makes It an attractive and Important market this global expansion. In addition, Malaysia has the fourth highest ecommerce transaction In Southeast Asia after Indonesia, Thailand and Vietnam and Is expected to amount to US$ 3.7 billion by the end of 2019.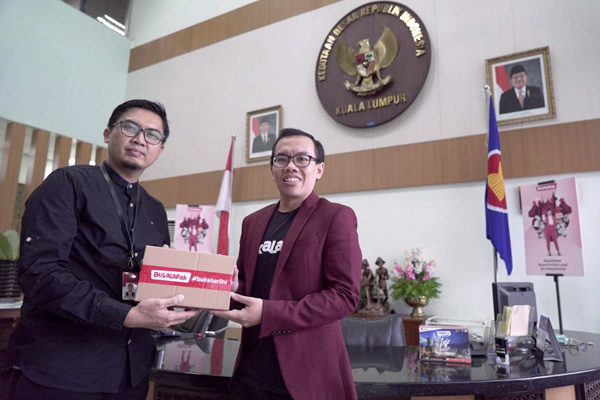 Further to this, the common traits shared by the two countries especially references In history, culture and culinary practices further strengthens the partnership forged – To grow the e-commerce market trade which has been dubbed the most dynamic sector of the digital economy in Southeast Asia over the last three years1. Adding to the mix is the projected 50 million new consumers who will fall within the ranks of the middle-income group in Indonesia, Malaysia, Philippines, Thailand and Vietnam by 2022.
Fajrin Rasyid, Co–Founder and President Bukalapak said, "Through BukaGlobal, Bukalapak provides advanced access for Indonesian SMEs to connect with multiple countries, such as Malaysia. With the help of our trusted logistics partner Janio, BukaGlobal is able to provide fast and affordable delivery service that caters to the needs of consumers anywhere in the world. Our primary consideration was also the number of Indonesians that were residing in Malaysia, which has grown from strength to strength over the years"
SMEs are undoubtedly the propeller of ASEAN's diverse and dynamic economy. Advancing SMEs capacity and competitiveness is critical in advancing ASEAN digital economy, along with building reliable logistics and opening access to regional market. In Indonesia, SMEs contribute more than 60% to the GDP in 2018 and this number is projected to increase further by end of 20192. Despite the significant contribution, SMEs are still facing major barriers from competing on a global market, primarily on technology advances, logistic challenges, and connectivity.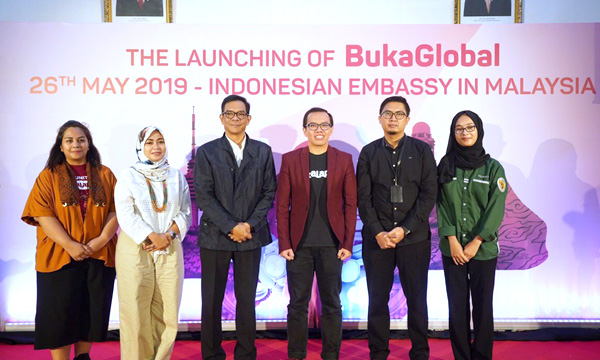 "BukaGlobal was designed to address logistics challenges in the region, such as high cost in postal and courier delivery. We want to break down barriers that hinder young and small entrepreneurs from competing on a global playing field, primarily on access, infrastructure, and connectivity" added Fajrin.
With a market value at over USD 1 billion, Bukalapak, is Indonesian-born leading technology company that was founded with socio-economic impact business model at its core. Nine years after its conception, Bukalapak continues to accelerate socio economic growth by empowering SMEs.
Malaysia is among the first five countries that BukaGlobal is set to serve, with all features in its app accessible since 20 May 2019. Consumers in Malaysia, Singapore, Hongkong, Taiwan and Brunei Darussalam can now begin ordering products that are 0.5kgs onwards and with a delivery time of approximately 6-11 days depending on the destination. For the Malaysia market, BukaGlobal's services are covered throughout the Peninsular, Sabah, and Sarawak.
bukaglobalbukalapakBusinesse-commerceeconomyindonesiaplatformsme