TM ONE unveils its Latest State-of-the-Art Klang Valley Core Data Centre
TM ONE, the enterprise and public sector business solutions arm of Telekom Malaysia Berhad (TM), today officially unveiled its latest data centre – Klang Valley Core Data Centre (KVDC) in a tour session specially for members of the media. The KVDC, located at the global technology hub of Cyberjaya, completes TM ONE's Twin Core Data Centre after the launch of the Iskandar Puteri Core Data Centre (IPDC) in Nusajaya, Technology Park, Iskandar Puteri, Johor back in November 2017.
Present at the event were Ir. Ts Azizi A. Hadi, Chief Executive Officer, TM ONE; Mohd Roslan Mohd Rashidi, Vice President, Sales, TM ONE; Nizam Arshad, Chief Technology Officer, TM ONE and TM ONE's management line-up.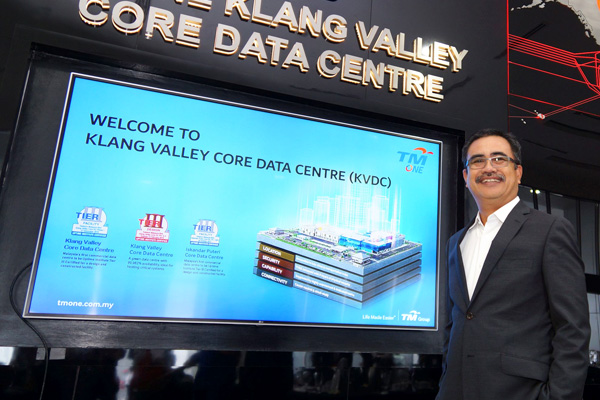 Speaking at the event, Ir. Ts. Azizi said, "At TM ONE, we are always committed to our role in realising Malaysia's Digital Nation aspirations, enabling Digital Society, Digital Economy and Digital Government through Connectivity and Digital Infrastructure, in line with TM's vision, "Making Life and Business Easier, for a better Digital Malaysia". It is therefore our pleasure to announce that with the official opening of this KVDC, our Twin Core Data Centre is ready for service. We are fully aware that businesses nowadays are becoming increasingly dynamic and aggressively adopting digital in their operations. Our state-of-the-art core data centres are purposely designed to fulfill the hosting, cloud and Internet of Things (IoT) requirements of business and enterprise customers, as well as the public sector, towards facilitating their digital transformation journey."
The KVDC is a carrier-neutral and green data centre, that serves as a regional hub in providing high value managed services. These include cloud computing, virtualisation, workspace and collaboration services, as well as high-speed broadband connectivity to cater for enterprise and business customers particularly in Malaysia and the ASEAN region.
"This KVDC is certified by the Uptime Institute as Tier III in design and in constructed facility, apart from being certified as Threat, Vulnerability and Risk Assessment (TVRA), ISO 27001 and Payment Card Industry – Data Security Standard (PCI-DSS) compliant. These certifications demonstrate TM ONE's unparalleled service quality and uncompromised security standards that will enable us to enhance our customers' business productivity and market competitiveness," Ir. Ts. Azizi added.
Through the Twin Core Data Centre, TM ONE is positioning itself as a comprehensive Information and Communication Technology (ICT) services provider, delivering value added services on top of the Data Centre facility service.
Meanwhile, TM ONE also announced the launch of TM ONE Azure Stack, a hybrid cloud solution which offers a platform that focuses on delivering the innovative Infrastructure-as-a-Service (IaaS) and Platform-as-a-Service (PaaS) via Microsoft Azure Stack technology, and is operated in TM ONE's Twin Core Data Centre.
To date, TM ONE has 12 data centres located across Malaysia, including in Hong Kong and the United States.
For more information on TM ONE and its product offerings, log on to www.tmone.com.my.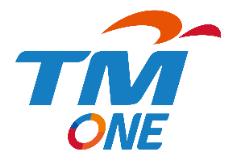 Photo Journalist
Gadgets, Photography, Automobile, Lifestyle
core data centrecyberjayahubkvdctelcotelecommunicationtelekomTMtm one