MITI launches GENiE Smart Factory Solution
Local Industrial Automation Specialist, Galactic Advance Engineering (M) Sdn Bhd, today launched its landmark technology, GENiE Smart Factory Solution, with an aim to increase the adoption of smart manufacturing practices among industrial players in Malaysia and the South East Asia (SEA) region.
GENiE Smart Factory was launched by YB Dr. Ong Kian Ming, Deputy Minister of Ministry of International Trade and Industry (MITI).
The CEO of Galactic Advance Engineering (M) Sdn Bhd, Mr Sakhtivel Narayanasamy shared his optimism on Malaysia's readiness for automation during the launch as, "We are optimistic about MITI's commitment and drive towards the realization of 'Industry 4WRD', the Malaysian Government's initiative to drive Industry 4.0 adoption that was launched in October 2018 by our honourable Prime Minister Tun Dr. Mahathir Mohamad.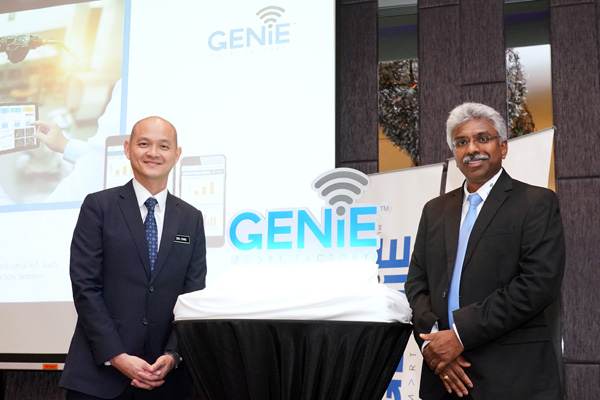 There has been much concept talk about Industry 4.0 and its power to revolutionise but we believe these concepts can be converted into applicable solutions like the GENiE Smart Factory launched today that enables an innovative shift in manufacturing operations for the next 3 years,"
Quantum Computing Sdn Bhd has been appointed as the marketing and promotion office of GENiE Smart Factory and aims to support up to 150 SMEs in their Industry 4.0 journey in 2019. The company is optimistic and expects to sign on 300 industry players across SEA as users of GENiE yearly starting 2020.
The company is confident that through the efforts of MITI and other government related agencies, the adoption of smart manufacturing processes will grow exponentially especially in light of global market demands.
"Malaysian manufacturers need to embrace technology and be competitive worldwide. We can no longer be dependent on labour intensive manufacturing practices. It is essential for manufacturers especially SMEs to leverage on cyber-physical systems and cloud based data to make informed business decision in order to increase productivity.
Malaysia has the innovative and implementation capabilities to make automation possible and with an investment tag which is favourable to our economy. I am happy to launch GENiE Smart Factory today and we hope to work with Galactic Advance Engineering, which has more than 20 years of industrial automation project experience, to support Malaysia manufacturers, in taking steps towards being Industry 4.0 compliant," YB Dr Ong Kian Ming shared during his launch address.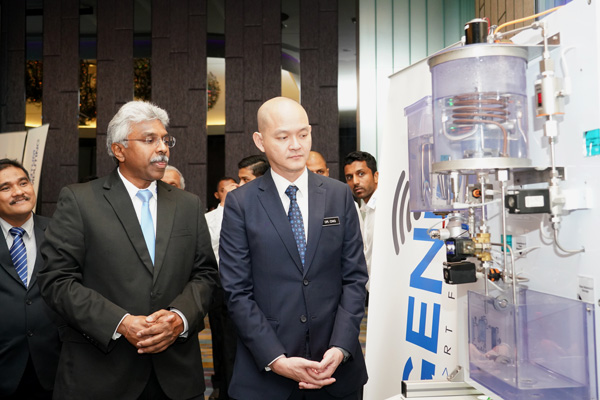 GENiE Smart Factory
GENiE Smart Factory is a cloud based process intelligence solution that aims to empower better decision making on what's happening in the production floor. GENiE obtains real process values and parameters of production operations. It comes from data acquisition, aggregating, analysing and sharing. This data is extrapolated and translated into a user-friendly dashboard interface to allow continuous tracking of processes or machinery.
GENiE is designed to address the most common pain points of manufacturers including under utilisation of machinery, production wastage, high usage of utility/energy, unpredictable downtime risks, lack of reliable operational data for business decisions and shortages in skilled labour and the dependence on them that adds to the rising cost of labour.
"It is a solution that pays for itself. It is a scalable investment to improve operations and more importantly to reduce downtime and financial losses from production interruptions. The savings from energy utilisation, reduction of wastage and better yield from the machines can be seen within months.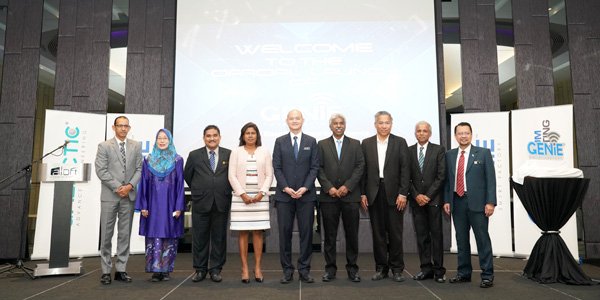 In addition, manufacturers can leap into Industry 4.0 with GENiE regardless of the current status of Industry 1.0, 2.0 or 3.0 Manufacturers can fix in sensors that deliver data to the cloud via IIOT gateway. Best of all, GENiE works best with almost all types and brands of machines including some legacy systems," added Mr Sakthivel.
Galactic Advance Engineering is of the opinion that SMEs are slow in adopting Industry 4.0 mainly due to uncertainty and cost. "Malaysian SMEs need more successful case studies to be more confident and willing to invest in Industry 4.0," concluded Mr Sakthivel.
Quantum Computing, the marketing and promotion office of GENiE Smart Factory, has committed to offer 5 basic and 5 advance package SME Smart Factory Solution worth RM 450,000.00 to 10 SMEs who are committed to adopting Industry 4.0.
SMEs will be selected with the assistance of MITI based on the results of the Industry4wrd Readiness Assessment and companies that qualified for DISF incentives through the Malaysian Industrial Development Authority (MIDA). Application can be made via Genie Smart Factory's website, www.geniesmartfactory.com.