Malaysia's Sweetheart Lisa Surihani is the New Ambassador for OGAWA
Beyond improving the health and well-being of the nation with its innovative products, home-grown international brand, OGAWA World Bhd (OGAWA), is proud to introduce its new Brand Ambassador, Lisa Surihani. The announcement was made during the roadshow of their latest offering – the OGAWA Smart Galaxia Massage Chair at Sunway Pyramid Mall.
Fondly known as Malaysia's sweetheart, Lisa Surihani will be OGAWA's first Official Ambassador since 2005, following in the footsteps of Datuk Sheila Majid. Lisa brings a fresh, new perspective that inspires an active and health-conscious lifestyle, in line with OGAWA's commitment to bring excitement and enhance healthy living for Malaysians.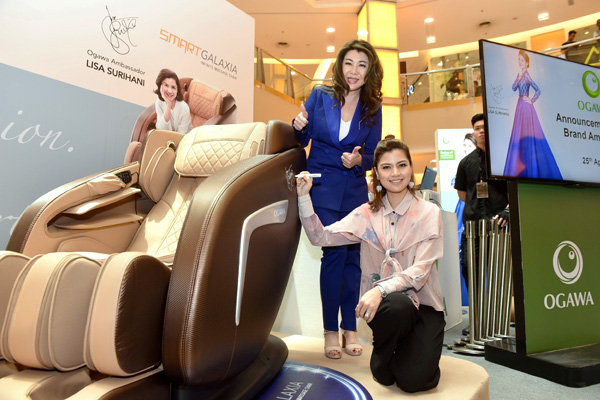 Lim Mee Ling, Executive Director, OGAWA World Bhd, opined that the multi-talented Lisa Surihani is a good fit for the brand to reach out to and better engage with customers. She said, "In many ways, OGAWA and Lisa have shared goals which place high emphasis on quality and pursuing excellence that enrich lives and promote a wholesome lifestyle. We bring passion in the work we do and hold a high standard in ensuring the very best quality in the products we create and the benefits it offers. Similarly, Lisa brings that positive energy and quality whether she in front of the silver screen, as a respected activist or in ensuring she spends quality time with her children. With Lisa as our ambassador and a force to be reckoned with who can encourage healthy living, we will continue to move ahead of the curve and reach greater heights in serving Malaysians – 20 years and beyond."
OGAWA's latest innovation is all about the ultimate personalised relaxation, accentuated by a modern aesthetic with sleek lines and premium finishing for day-to-day usage that prioritises comfort and quality. As the new brand ambassador, Lisa's journey with OGAWA starts with the OGAWA Smart Galaxia Massage Chair, where she immerses herself in a delightful experience of full relaxation and ultimate comfort that complements her fast-paced, energetic yet fulfilling work-life balance.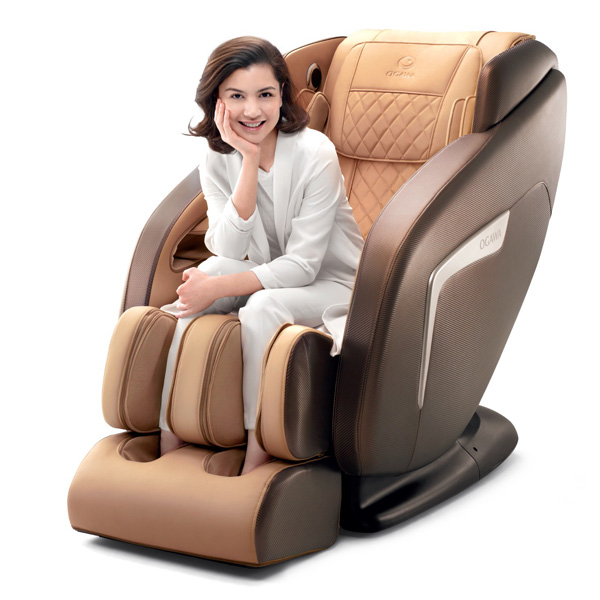 "Being an actress, activist and mum of two, I am always busy but OGAWA makes it possible for me to spend quality me-time to recharge and reenergize, so I can continue to do what I love most. After a day of filming or an outing with the family, it is important to take care of my wellbeing and health, so I can be the best version of myself. Health is wealth in today's dynamic existence and I am pleased to collaborate hand-in-hand with a brand that values and appreciates the importance of maintaining good health and wellness," said Lisa Surihani.
The OGAWA Smart Galaxia Massage Chair has several unique features, featuring the seven wonders of relaxation. It has Supernova rollers which are built to simulate the human thumbs, allowing precise acupressure massage to relieve muscle strains and aches on the neck and shoulder areas, helping users alleviate stress symptoms and improve blood circulation. With a built-in Bluetooth speaker, one can enjoy a relaxing massage accompanied by the choice of favourite music, podcasts or even ambient sounds with no cables required.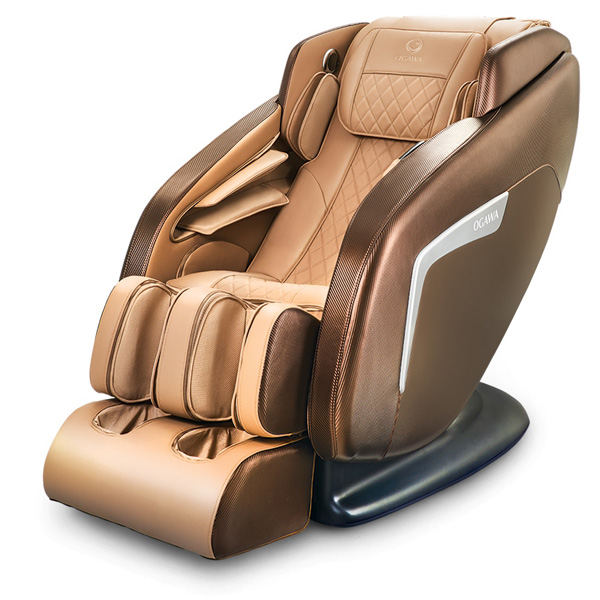 The inspiration behind the OGAWA Smart Galaxia Massage Chair is to provide self-care solutions that address the needs of every member in the family – from the young to the elderly. To honour mothers like Lisa who are pillars of strength that keep families happy and healthy, OGAWA is delighted to announce a nation-wide campaign for Mother's Day, offering the gift of wellness that values their hard work and sacrifices while helping them to relax, sit back and enjoy.
This offer also ties in with the upcoming Hari Raya celebrations, encouraging customers to gift something different yet meaningful for their loved ones. From now until 31 May, customers can bring home a Smart Galaxia massage chair starting from RM5 per day, based on a 48-month instalment plan.
As part of the campaign, Lisa will also feature in a series of upcoming ad and TV campaigns with the Smart Galaxia Massage Chair as her faithful companion in promoting good health and wellness.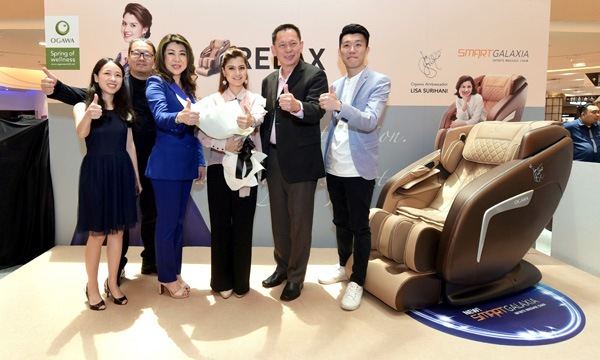 Available in a timeless Marigold colour, OGAWA Smart Galaxia is available at all OGAWA stores nationwide, retailing at the original price of RM11,999.00. It is also on offer during the OGAWA roadshow which runs from 23rd – 28th April.
For further information and to keep up-to-date with OGAWA World Bhd, head to our website, official Facebook page or Instagram at @OgawaMalaysia.
ambassadorfitnesshealthlisa surihanimassage chairogawasmart galaxia